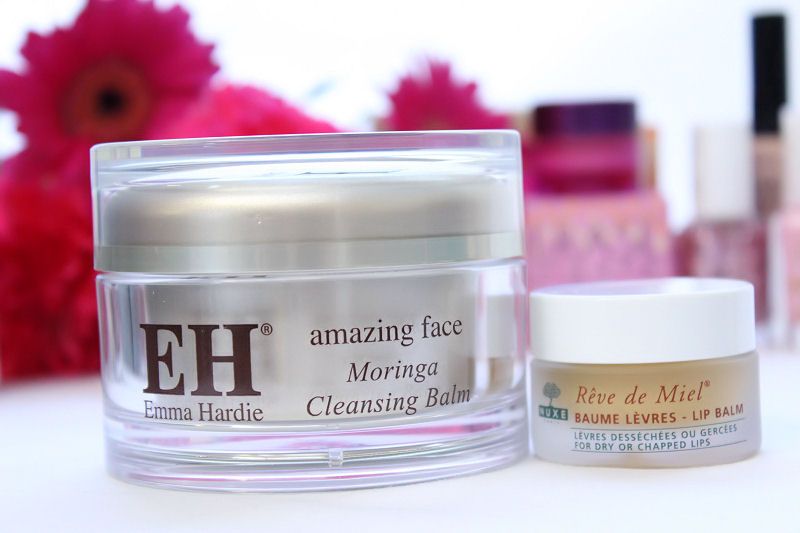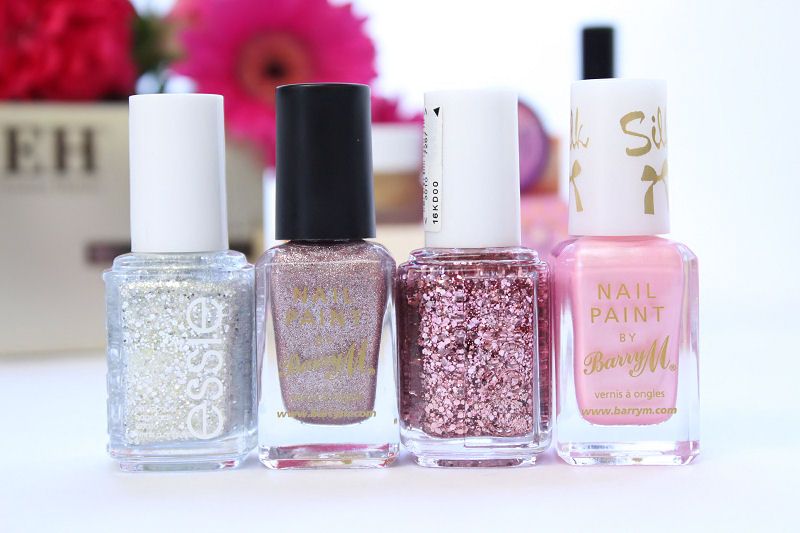 I haven't splashed out on any beauty products for a while so when pay day came along this month I decided to treat myself to some products I have had on my wish list for a while and others that needed to be replaced as they had run out (read my empties post here).
First on my list was the Emma Hardie Cleansing Balm which I have been wanting to try for as long as I can remember.  Don't get me wrong, I still love the REN Cleansing Balm but I fancied something different to try so when I finished my last bottle I decided it was the perfect time to pick up a new one.  I've heard nothing but good things about the Emma Hardie Cleansing Balm and even when I purchased it in Debenhams using my beauty points the lady who served me raved about it.. I have very high hopes for this product and I will be using it for the first time later on today.
Next on my shopping list was the Nuxe Reve de Miel lip balm as my Burts Bees one is finished and I wanted a more concentrated one to treat my dry lips.  My lips are not severely chapped but I have noticed they haven't been as smooth as normal over the past few weeks so I wanted to start using a new lip balm as soon as possible to prevent them from getting worse.  I have already started using the Nuxe lip balm and although it is early days so far I am loving it. The formula is very thick, creamy and nourishing plus it smells gorgeous.
In my empties post last week I mentioned I had run out of my Benefit Erase Paste. This concealer has lasted me a very long time, It has been a staple in my make-up bag for around 18 months so I definitely had to re-purchase it. Benefit Erase Paste has a very thick and creamy formula which is perfect for covering blemishes or dark under eye circles.  It also works really well with my Chanel Vital Lumiere Aqua Foundation.  
As well as buying the Benefit concealer I decided to re-invest in my Collection Lasting Perfection concealer. This is a product I have used in the past and loved but sadly I accidentally left it in the bathroom on a night out and I never saw it again.  It isn't quite as thick as the Benefit Erase Paste but it my favourite drug store concealer and I have really missed it so while I was in Superdrug I decided to buy another one.
Lastly, I invested in quite a few nail polishes.  I was on the look out for a glitter to add as an accent nail with my Essie Maximillian Strasse Her polish and at the time I couldn't decide on whether I wanted to go with pink or silver.  As I change my nail colour once a week I knew I would get use out of any colours I choose so I decided to go for a selection so I could swatch them and see which one worked best with my outfit.  The ones I got were Hors d'Oeuvres (silver) and A Cut Above (chunky pink) by Essie and Pink Silver Glitter by Barry M. Whilst at the Barry M stand I also noticed the new Silk collection which looked stunning so I also picked up these pretty pink in shade Blossom. I can't wait to use them!

What do you think of my beauty haul?

Check out these great blogs by my lovely advertisers:
Pink Champagne: Hoad Shoes – An Independent Little Shoe Shop
Pink Swirl: Beky Lou, Dulcie's Beauty Blog, Bethany Worrall
Pink Pearl: MissLJBeauty, Dee's Beautiful Life, Satchels and Pearls
To advertise with Kimberley's Beauty Blog find out more info here