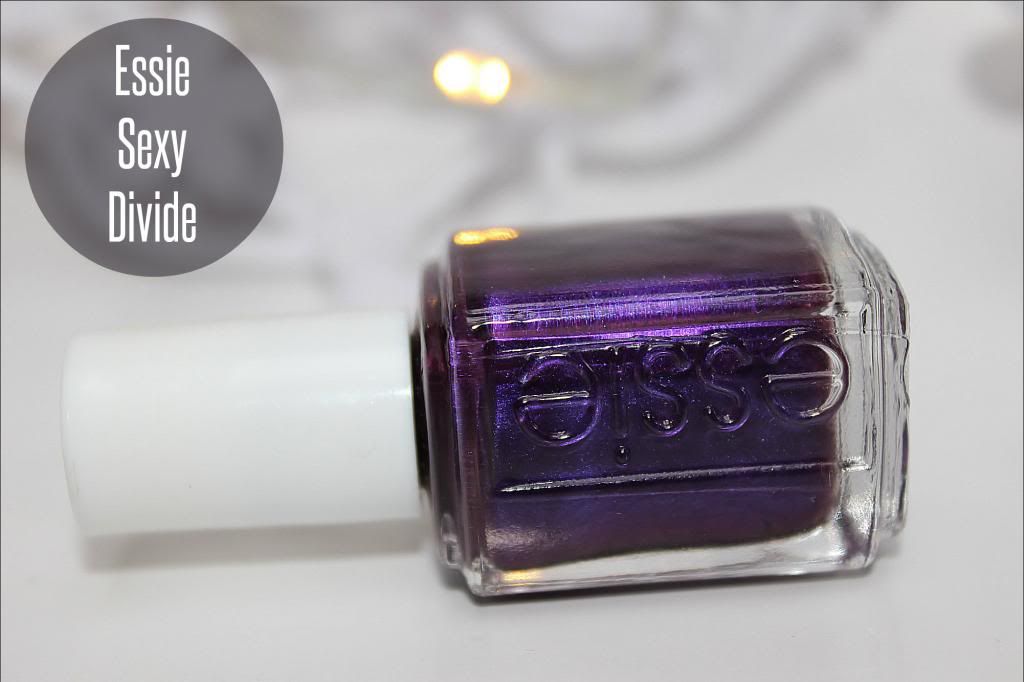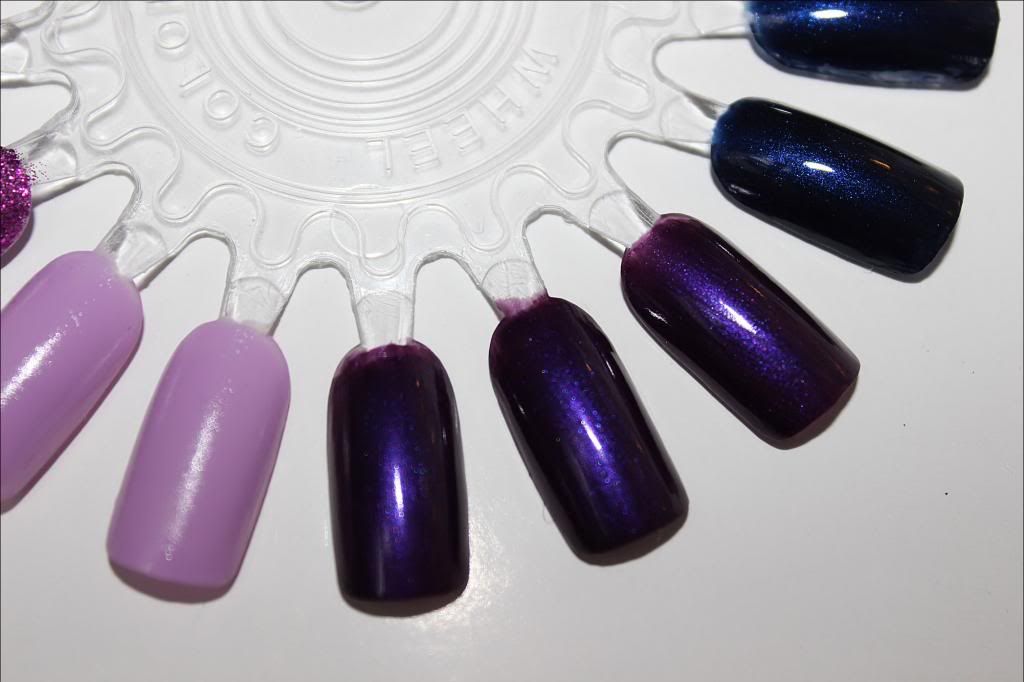 Today's post features yet another Essie polish I have been loving over the past few months as it has such a deep, rich colour.  Sexy Divide by Essie is a gorgeous dark purple and has to been perfect to wear over the Winter months.  It is such a pretty colour because at first it seems very dark but if you look closely you can see a lighter tone of purple running through it as well as a sparkle which makes this colour more interesting and easier to wear.

The formula of Sexy Divide is pretty thick so you can achieve good coverage with just one coat but with two you get a flawless finish.  Team this with a good base and top coat and your nails will be looking gorgeous for at least five days!

The other polishes featured in the post is Midnight Cami and Born With Whomever which are both by Essie.

If you want to try Essie Sexy Divide you can buy it from Superdrug for £7.99.

What do you think of Essie Sexy Divide?
| Twitter || Instagram || Blog Lovin' ||  You Tube |
 Check out these great blogs by my lovely advertisers:
Pink Champagne: Hoad Shoes – An Independent Little Shoe Shop
Pink Swirl: Beky Lou, Dulcie's Beauty Blog, Bethany Worrall
Pink Pearl: MissLJBeauty, Dee's Beautiful Life, Satchels and Pearls
To advertise with Kimberley's Beauty Blog find out more info here