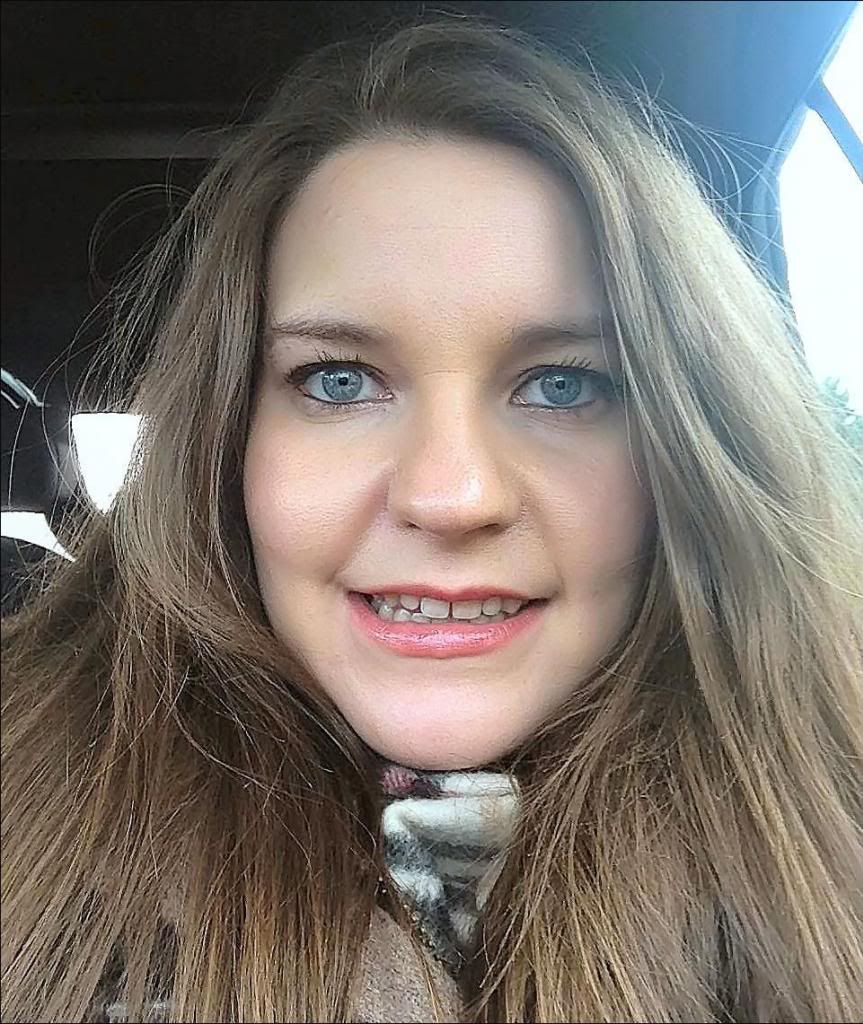 Hello Lovelies! The second post of the day is a FOTD (face of the day) which was taken today in the car enroute to the shops.  This wasn't just any shopping trip though, this was to look for a fascinator to wear to my friends wedding next week.  I know I've left it really late but that's because I couldn't decide on what dress I was going to wear. I bought a beautiful one in the Summer because I feared at this time of wear they may not be anything suitable but when I tried it on recently I wasn't entirely happy with it.  I'm not sure why, I can't pin point any particular thing, I guess it just didn't really have that 'wow' factor so during the week I was on the hunt for a replacement.  Thankfully, I found a stunning dress in Coast that I feel much more comfortable in and now I have a pretty fascinator to go with it too. 
Anyway, back to today's post.  I just wanted a really natural, no fuss makeup look today and even though I got up in plenty of time it all seemed to have vanished and I was rushing around trying desperately to get ready in time.  Here are the products I used:
Primer – Benefit Porefessional // ReviewFoundation – Chanel Vital Lumiere Aqua // ReviewConcealer – Benefit Erase Paste // ReviewPowder – MAC Mineralise Skin Finish Natural in Medium Plus // ReviewHighlighter – MAC Soft and Gentle // ReviewBlusher – Dainty Doll Cream Blush in Paper Roses // ReviewEye Primer – Urban Decay Priming Potion // ReviewEye Shadow – Urban Decay Shattered Face Case // Review Eye Liner – L'Oreal Colour Riche Le Smokey pencil liner in Brown Fusion// ReviewMascara – Maybelline The FalsiesLip Liner – Dior liner in nudeLipstick – YSL Rouge Volupte Fetish Pink // Review
Please note, some of the posts I have linked above are old so apologies the photo's are not as good quality.
What do you think of my make-up look?
Check out these great blogs by my lovely advertisers:
Pink Champagne: Hoad Shoes – An Independent Little Shoe Shop
Pink Swirl: Beky Lou, Dulcie's Beauty Blog, Bethany Worrall
Pink Pearl: MissLJBeauty, Dee's Beautiful Life, Satchels and Pearls
To advertise with Kimberley's Beauty Blog find out more info here