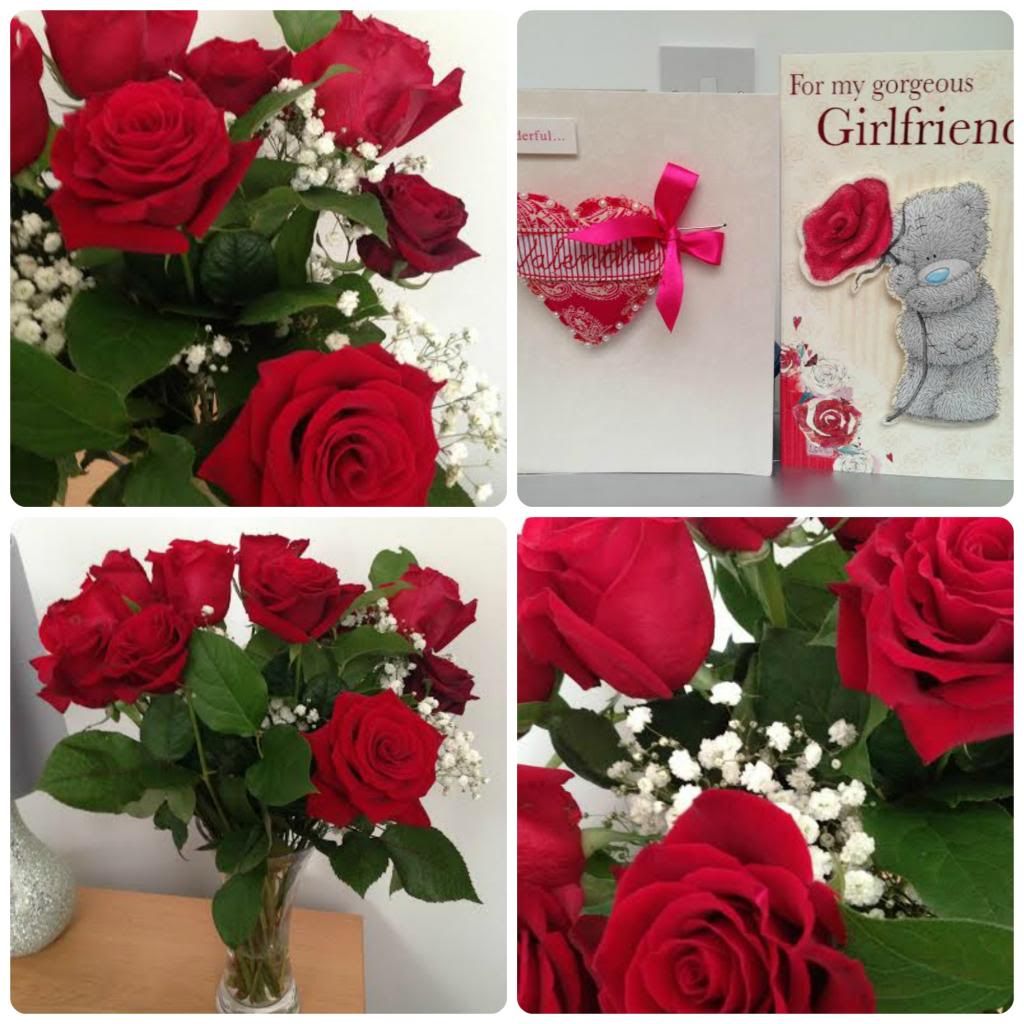 Hello Beauties! There will be a couple of blog posts going live today and in the first one I wanted to share my Valentines Day with you all.  This is ironically one of those holiday's that people either love or hate and I'm someone who loves it.  I've been with my boyfriend for nine years and we have always celebrated Valentines together. We usually go out for a meal and talk about our past Valentines dates and reminisce about the past few years which is always lovely to do because it brings back lots of lovely memories. Of course, we don't only do this on Valentines but I think it will always be something we celebrate however big or small.
This year we decided to give each other small token gifts rather than spending lots on 'lovey dovey' presents as after being together for so long you can imagine we've given each other quite a few of those. In past to mix things up a little we've given each other gifts that aren't related to Valentines so something like clothes but this year we decided to go for something a little more low key.

When I woke up on Valentines morning waiting for me on the breakfast bar were two gorgeous bouquets of flowers.  One was half a dozen red roses and the other a mixture of beautiful pink and red flowers as my boyfriend had remembered me mentioning wanting more flowers around the house a few weeks before.  There was also a card with some really lovely words he had written inside which mean a huge amount to me.  

The gifts I gave my boyfriend were a selection of heart themed sweets and chocolates as he has a very sweet tooth so naturally loves anything like this and also I will be treating him to an Indian tonight.  As always we broke the rule of 'keep things low key' and bought each other extra gifts.  At every celebration we set some kind of budget but it always seems to go out of the window! I bought him a selection of coffee's for his new Nespresso machine and he bought me a gorgeous clutch handbag I've had my eye on!

The surprises weren't over there, though.  rather than going out for dinner this time he cooked an amazing three course meal from scratch which was perfect because so much thought and love and been put into it.  We both had to work on Valentines during the day but we had our meal in the evening to look forward to together and I must say I was super impressed! Simon cooked up a storm in the kitchen which included:

The Starter: pan seared scallops with pancetta a pea puree
The Main: Duck with creamy mash and seasonal vegetables
The Desert: Whipped Lemon Mousse with a crunchy biscuit base

The meal was absolutely delicious and I loved all of it!

As well as the lovely gifts and meal from my boyfriend, my dad also bought me a card and beautiful bouquet of red roses which I have combined in the vase with the others I received Needless to say  I was spoilt rotten this Valentines day! <3
How did you spend your Valentines Day?
 Check out these great blogs by my lovely advertisers:
Pink Champagne: Hoad Shoes – An Independent Little Shoe Shop
Pink Swirl: Beky Lou, Dulcie's Beauty Blog, Bethany Worrall
Pink Pearl: MissLJBeauty, Dee's Beautiful Life, Satchels and Pearls
To advertise with Kimberley's Beauty Blog find out more info here