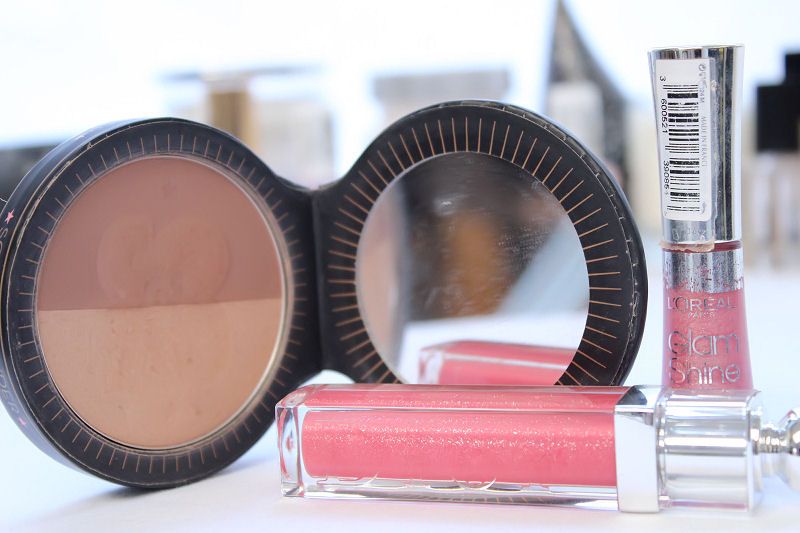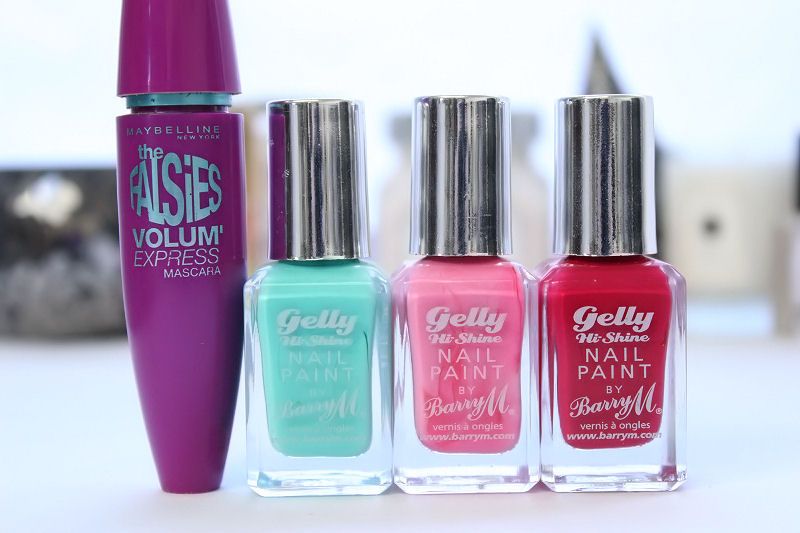 Although the weather is pretty awful here in the UK, especially for those poor people where there has been flooding over the past couple of weeks there has been the odd blue sky and spot of sunshine where I live.  This combined with rooting around in my make-up collection has inspired today's post featuring products that I recently re-discovered. I love it when that happens because in a strange way it feels like you've just purchased them and they are brand new again. Here are the re-discovered products I have been loving:
Maybelline The Falsies // Link
When I first bought this mascara last year it was because I gave into the hype around it. The Falsies seemed to pop up on every blog and You Tube channel I followed so I eventually gave in and bought it.  If I'm honest when I first got it I wasn't a fan at all.  I found it to be very thick and clumpy and after just a few uses it ended up in the bottom of my make-up drawer to be completely forgotten about until the last month.  I'm not sure what made me try it again but this time when using it I decided to scrape the excess product off before using it and it turns out when you do this, The Falsies is amazing! It separates my lashes beautifully, my eyes look defined, my lashes full and lengthened and overall I've been very impressed.  It's a shame to have to scrape the product off first but this isn't something new to me as I also have to do this with my YSL Shocking Mascara.  I never thought I'd say it but I'm converted and love this mascara, I'm so glad I gave it a second chance.
Barry M Gelly Nail Paints // Link
I love Barry M nail polishes but as I mostly have only bright colours suitable for Spring and Summer they have been a little un-loved over the past few months.  This all changed a few weeks ago when I began mixing up my nail polishes as I was getting a little bored of my dark shades and berry tones.  My favourite of all the polishes in the Barry M range are the gel polishes and it's so nice to be using them again, even if it is a little early for these shades!
Soap and Glory Solar Powder // Link
Since discovering Nars Laguna bronzer all the others in my collection haven't really been looked at until this month when I re-discovered Soap and Glory Solar Powder looking a bit sorry for itself in my make-up drawer.  After a bit of a tidy up it looked as good as new and I've been really enjoying using it again as it makes a change to Laguna.  Solar Powder is a very pretty, wearable shade which gives the skin a natural glow so it's perfect for me to use with my pasty complexion at the moment.
L'Oreal Glam Shine Lip Glosses // Link
When I was younger I used to wear lip glosses non-stop.  There was never a day that went past without me constantly topping it up and being on the hunt for a new one but as I've got older and delved into the world of lip crayons, stains and lipsticks they haven't had much of a look in.   After re-organising my make-up collection a few weeks ago, however, I found my L'Oreal Glam Shine lip glosses and remembered how lovely they are.  Since, I have been wearing them every day either on their own or over the top of my lipsticks and it's been really nice to have an added sheen to my lips and re-discover these pretty products.  The wonderful thing about these glosses is the formula because they are not sticky in the slightest so they are very comfortable to wear.. I also love the heart shaped applicator as you get precise yet quick application.
Dior Addict Lip Gloss
The first thing that attracted me to the Dior lip glosses is the beautiful packaging.  They look stunning sitting in the displays with the transparent and silver casings containing sparkly product waiting to be used.  Again, this is a lip gloss which has a lovely formula because it isn't sticky so it is comfortable to wear and I wore it a lot over the Summer last year when I first bought it.  In the lead up to Spring I can imagine I will also get a lot of use out of it… It's too pretty to stay in the drawer!
What do you think of my picks? What are your re-discovered products?

Check out these great blogs by my lovely advertisers:
Pink Champagne: Hoad Shoes – An Independent Little Shoe Shop
Pink Swirl: Beky Lou, Dulcie's Beauty Blog, Bethany Worrall
Pink Pearl: MissLJBeauty, Dee's Beautiful Life, Satchels and Pearls
To advertise with Kimberley's Beauty Blog find out more info here