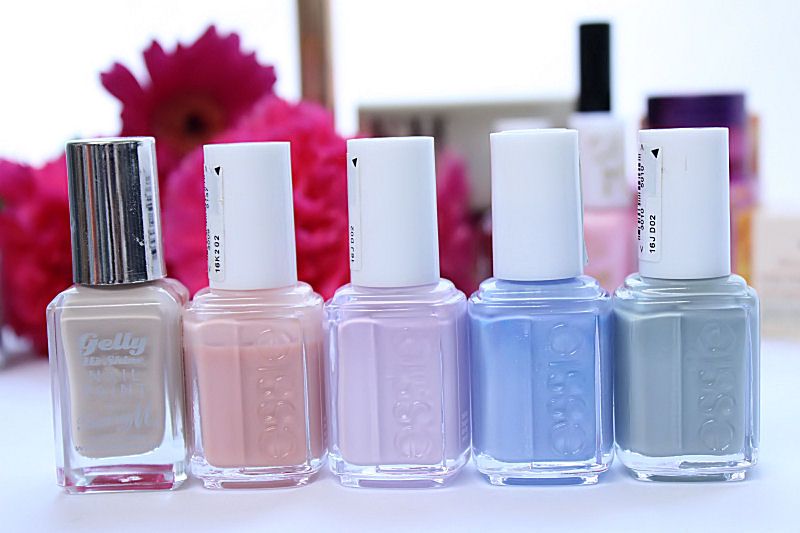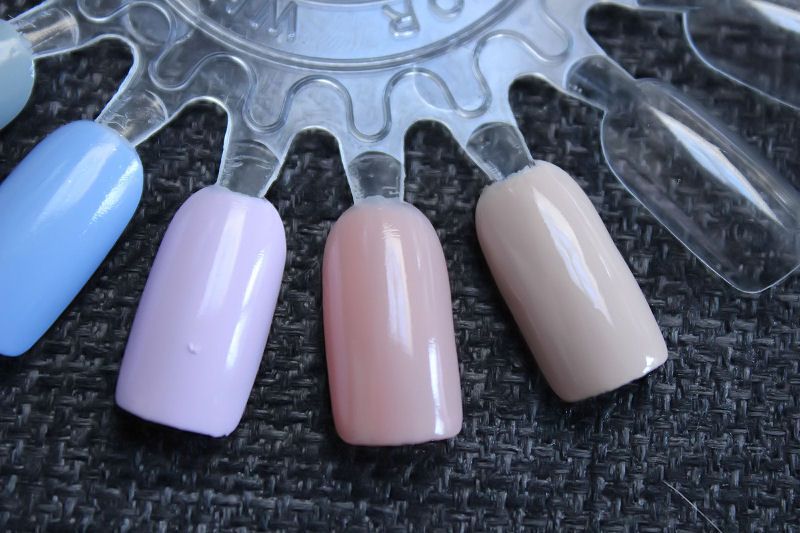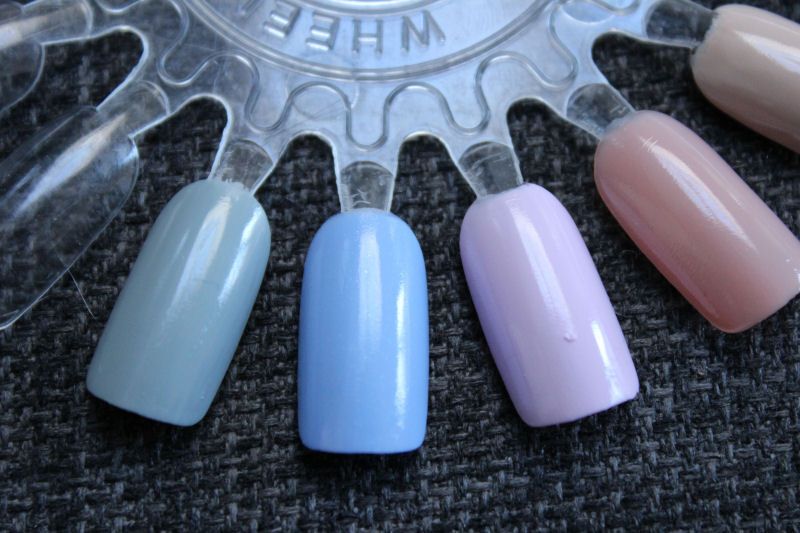 Hello Beauties! It's the run up to Spring, the weather is cold but the flowers are starting to spring up, the sun is shining and the sky is a beautiful pastel blue.  This wonderful weather is the inspiration for today's blog post and features some gorgeous polishes that are perfect for the Spring.
Barry M Lychee // Link

Lychee is part the of gelly range which I love because it is long lasting and leaves a beautiful shine on my nails. This is also a very neutral shade so it goes with a whole host of outfits for both the day and evening.  Personally, I find this to be the perfect nude shade as it isn't too dark or light.


Essie Not Just a Pretty Face // Link

Out of the selection of polishes featured in the most this is definitely my most worn as it is a pretty pink pastel shade that goes with a lot of outfits.  I love that it gives your nails a subtle hint of colour without being too in your face.
Essie Go Ginza // Link

This was a shade from the Spring collection last year and it is a very pretty lilac shade which has pink undertones.  This polish looks lovely on its own or when teamed with a pretty accent nail and it is a colour I'm going to try and wear more this year.
Essie Bikini So Teeny // Link

I've never been a big fan of blue nail polishes but Bikini So Teeny is a really pretty blue that I added to my collection last year and love it.
Essie Maximillian Strasse Her // Link

This is an unusual shade but it makes a refreshing change from your typical pastel colours in Spring.  This is a pretty duck egg blue colour with a slight green/grey tone which looks very pretty on it's own or when teamed with a silver glitter accent nail. I wore this combination to a wedding yesterday and lots of people commented on my nails. Maximillian Strasse Her was part of the Spring Collection last year.
What do you think of my picks?

Check out these great blogs by my lovely advertisers:
Pink Champagne: Hoad Shoes – An Independent Little Shoe Shop
Pink Swirl: Beky Lou, Dulcie's Beauty Blog, Bethany Worrall
Pink Pearl: MissLJBeauty, Dee's Beautiful Life, Satchels and Pearls
To advertise with Kimberley's Beauty Blog find out more info here