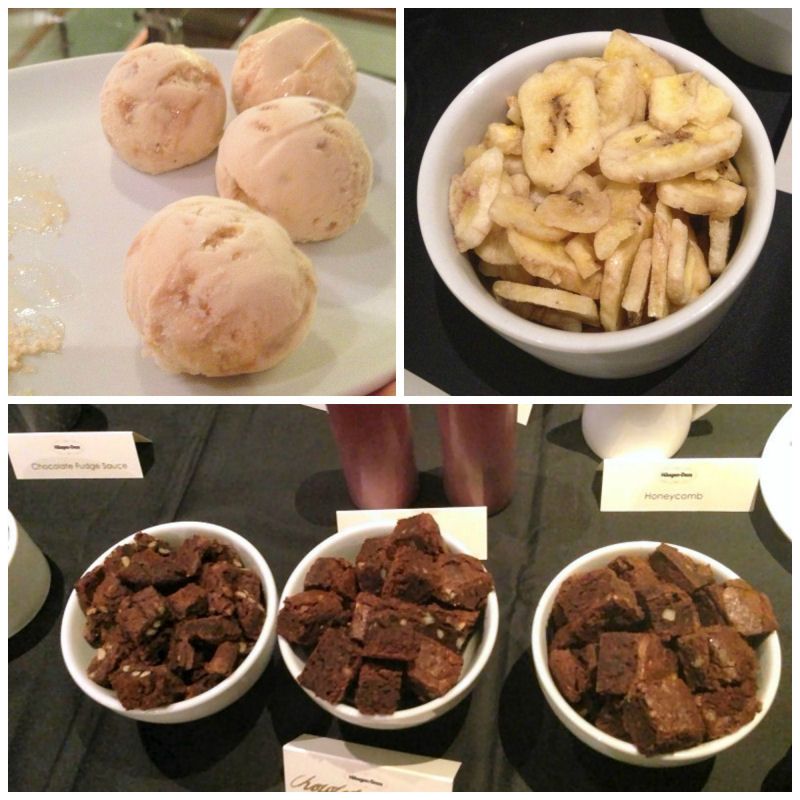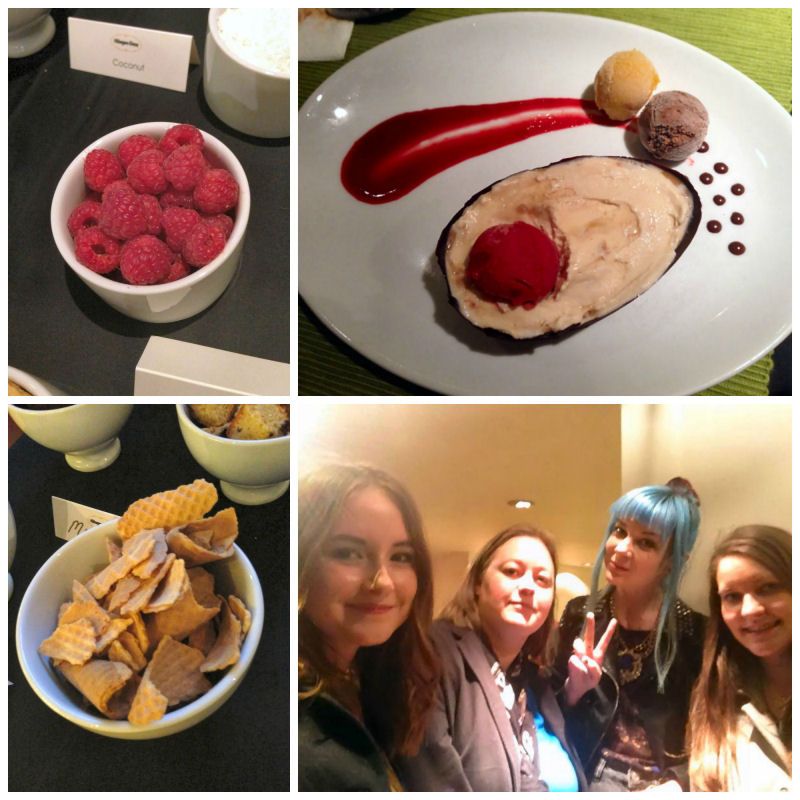 Hello Everyone! Last week I was lucky enough to attend an event with Haagen Dazs at their restaurant in Leicester Square, London which sounded absolutely amazing. 

With Easter fast approaching it was an Easter Master Class where we were joined by the food stylist, writer and presenter Phil Mundy. He showed us how to create his latest Easter inspired creation which first appeared in the restaurant on Saturday and we were even given the opportunity to make our own version! It was really lovely to experience what the dish would look like before it was released on the public and be taught how to make it ourselves. I definitely plan to re-create it at home!

After Phil showed us what to do and after some advise about flavour combinations, with the champagne still flowing we began to make our creations. This started with half a dark chocolate shell that had been been kindly moulded into half an egg shape before we arrived. We then got to choose what ice creams we wanted to fill in the center of the shell as well as on the plate and some tasters on the side (yum!). I chose salted caramel as the main filling and also teamed it with raspberry sorbet which worked surprisingly well together. I also chose mango sorbet and chocolate ice cream to add a little something to the side of my plate. 

Once our creations had spent a few minutes back in the freezer to stop them from melting too quickly we were then let loose on the toppings. The selection was amazing and it was very tempting to pile lots of tasty treats on my plate but I had a good idea of how I wanted my final design to look so I kept things to a minimum. I added a three raspberries as I know it's best with decorations to have things in odd numbers, as well as some chocolate sprinkes, crispies, glitter (wow!) and the well known Haagen Dazs Chocolate stamp. 

Overall I was really pleased with how my plate turned out and I think the final piece was very delicate. After taking some pictures we were then able to eat our creations and wow it tasted incredible! I don't think I've ever tasted any better ice cream or sorbet and the combination of flavours were amazing. It was the end to the perfect evening and before leaving we even had time for a quick selfie (including Rachel from Beauty Queen UK, Zoe from Zoe London and Lorna from Studs and Dreams).
If you want to try out this delicious Haagen Dazs Easter creation it will be available until 25th April 2014 at the Leicester Square restaurant. It is a set design so you won't be able to pick your own ice cream and toppings but it still looks and tastes incredible. 

What do you think of my Haagen Dazs Easter Egg creation? Will you be trying one of these delicious ice cream plates?

Check out these great blogs by my lovely advertisers:
Pink Champagne: Hoad Shoes – An Independent Little Shoe Shop
Pink Swirl: Beky Lou, Dulcie's Beauty Blog, Bethany Worrall
Pink Pearl: MissLJBeauty, Here Comes Clo, Satchels and Pearls
To advertise with Kimberley's Beauty Blog find out more info here