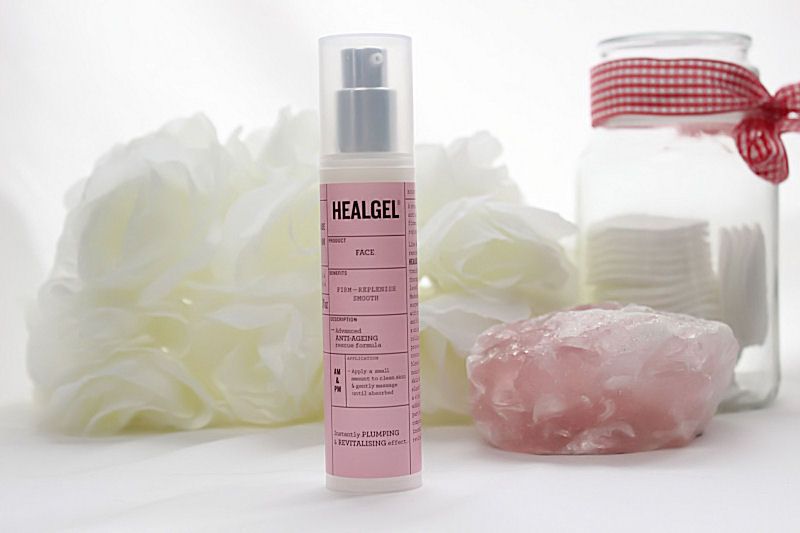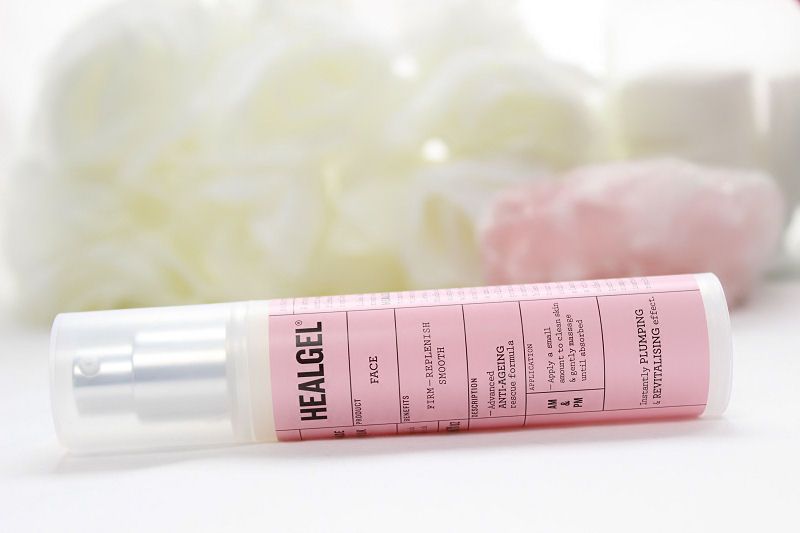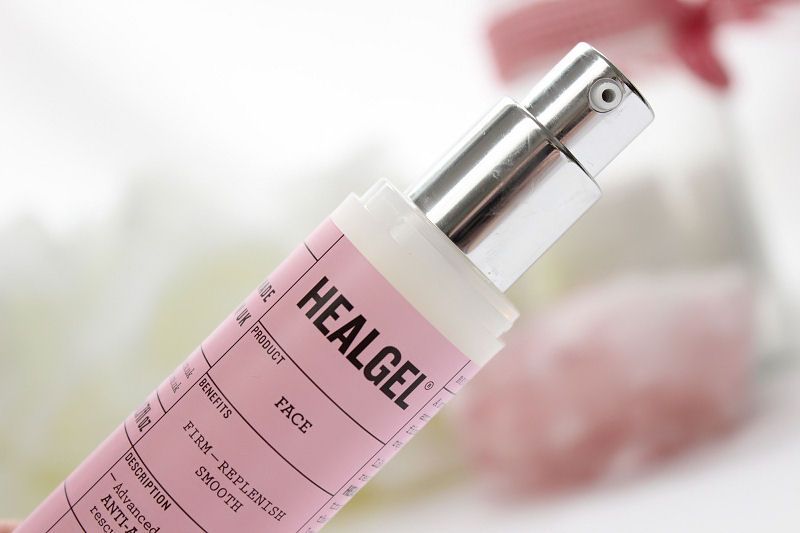 The cold weather has been playing havoc with my skin and I've noticed it has been much drier than normal. My daily moisturiser, Clinique Superdefense was working very well at keeping this at bay until I had to stop using it because strangely, despite using it for over a year I became allergic to it so my skin would tingle and be sore after every use.  As a result, I was on the look out for a new moisturiser and that is when I discovered *HealGel Face.
HealGel isn't a brand I had ever heard of before so I wasn't too sure what to expect but I have been very impressed by the results.  The packaging is different to any other brands I have seen and I love the simple retro look it has.  The size of the bottle is also perfect for storage and is very hygenic as you simply pump the product from the dispenser.  Unlike some other products I have used in the past this pump is easy to control too so you can get the right amount of product you need. I much prefer using products that have this kind of mechanism rather than a tub because as mentioned above, it's much more hygenic.
This moisturiser claims to smooth, firm and replenish the skin as well as have anti-aging properties. Although I can't see the affects of anti-aging products as my skin is firm etc I'm now in my twenties so I'm keen to use products that have an anti-aging formula so this product sounds perfect.  
I've been using HealGel Face since January and I really like it.  The formula is a very light gel rather than a lotion that feels very cool when it is applied to the skin. You only need a very small amount and initially I feared it would take a long time to absorb because of it's wet texture but that couldn't be further from the truth. HealGel Face aborbs extremely quickly and makes my skin feel refreshed, smooth and nourished. The gel also has a subtle hint of lavender in the fragrance which I love because it makes me feel relaxed.
Since using HealGel Face my skin hasn't been as dry and I have had no break outs or allergic reactions to the formula.  I really enjoy using this product, particularly in the morning because it is so fresh and clean.
You can buy HealGel Face from Feel Unique for £48.00 which although has a higher price tag than some skin care brands is worth it in my eyes. It will be a sad day when this tube runs out!
What do you think of HealGel Face?

Check out these great blogs by my lovely advertisers:
Pink Champagne: Hoad Shoes – An Independent Little Shoe Shop
Pink Swirl: Beky Lou, Dulcie's Beauty Blog, Bethany Worrall
Pink Pearl: MissLJBeauty, Here Comes Clo, Satchels and Pearls
To advertise with Kimberley's Beauty Blog find out more info here