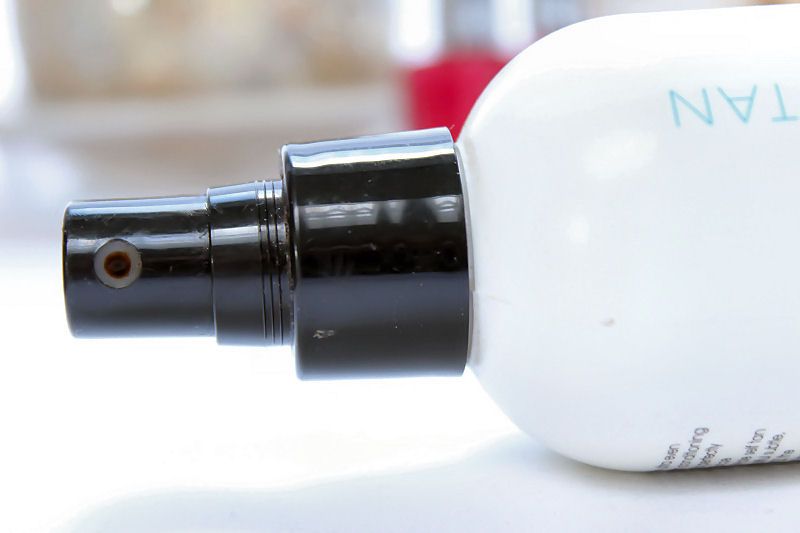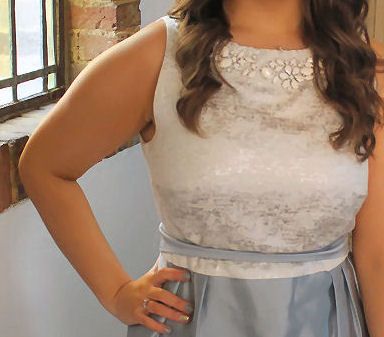 It may be the cold outside but that doesn't mean you can't add a little natural glow to your skin and I for one absolutely love having a tan. I feel more confident, slimmer and happier when I have a tan so rather than being pasty and miserable, every now and then I use a little fake tan to give me a subtle bronzed glow and a boost.
I'm by no means an expert in fake tan as I've only started using it regularly in the past year or so but my most used is definitely the St Tropez Bronzing Mist.  This tan is only available in one colour so at first I was a little wary I may end up looking like an oompa lumpa but as I naturally tan very dark any way I wasn't concerned enough not to give it a try. 
When preparing to use fake tan the night before I will shower, exfoliate and moisturise as this stops the product from clinging to any dry patches.  The following day I then apply the St Tropez Bronzing Mist in circular motions using a foam mitt in order to get even streak free coverage which works very well.  I tend to use the fake tan just before I go to bed so when I wake up I have the perfect tan.  This is more convenient for me and also I've heard that heat can help activate it although I don't know how true that actually is.  In the morning I am left with a gorgeous tan that already looks natural but when I shower it looks even more so as the excess product has been washed off.  This of course, also removed the typical 'fake tan' smell you can get although I actually quite like the scent of this one as it's pretty subtle and reminds me of the Summer when I first started using this product.
In the Winter months I only put one thin layer of tan on as I don't want it to be very obvious I am wearing any. I just want a natural glow. I also never put this tan on my face as in the past I have found it does break me out a little. I find that a little frustrating because it's much easier to apply it everywhere so you look an even colour rather than having a paler face but of course that can be fixed with bronzer.
The packaging of the St Tropez Bronzer Mist is clean and simple which I like and the dispenser is a spray.Unfortunately, I find the applicator a little frustrating because the spray isn't very specific so ends up all around the bathroom and as you use more of the product it gets harder to spray it at the angles you need. As a result, I've found the best way to use this product is to spray the tan onto the mitt first and then apply it to your skin.
I'm sad to say I have used up all of my Bronzing Mist, however, I will definitely be repurchasing it as I love the colour, finish and formula.
What do you think of this St Tropez Bronzing Mist?

Check out these great blogs by my lovely advertisers:
Pink Champagne: Hoad Shoes – An Independent Little Shoe Shop
Pink Swirl: Beky Lou, Dulcie's Beauty Blog, Bethany Worrall
Pink Pearl: MissLJBeauty, Here Comes Clo, Satchels and Pearls
To advertise with Kimberley's Beauty Blog find out more info here