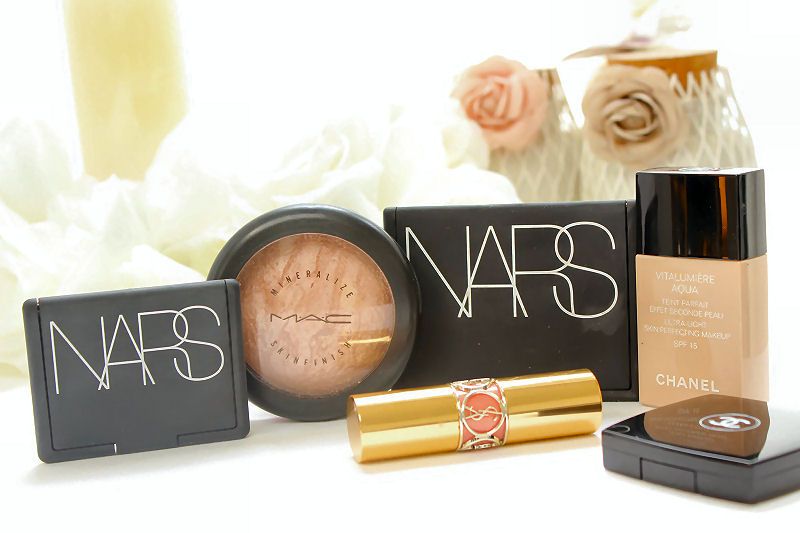 Spring has definitely sprung, the leaves are green, the blossom is a flurry of white and pink on trees and the flowers are beginning to bloom.  This was the inspiration for today's post, make-up that is perfect for Spring time.  I've been using these products more and more over the last weeks and each and every one of them is beautiful.  For those of you that prefer to use high street products rather than high end keep an eye out for a similar post that will make an appearance over the next couple of weeks.
#1 YSL Rouge Volupte Shine Lipstick in No.8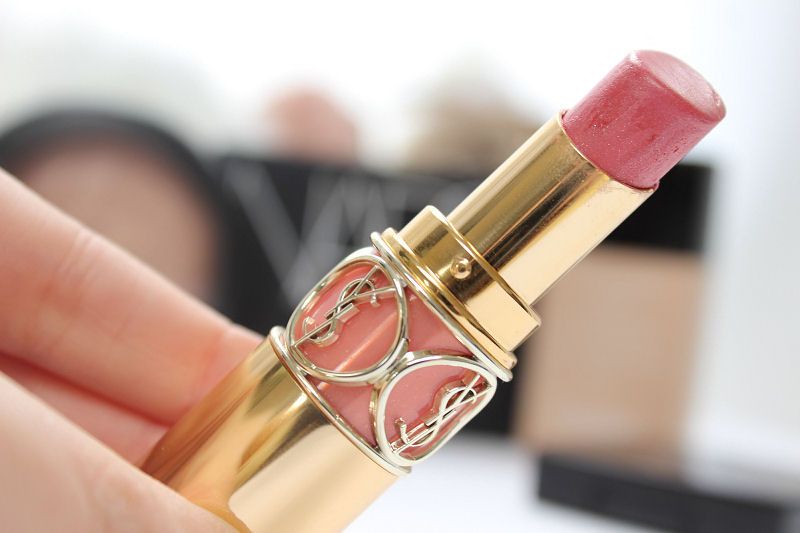 I absolutely love YSL lipsticks because they are so soft and creamy. They never leave my lips feeling dry and uncomfortable and although they aren't particularly long lasting they never smudge or look patchy.  My most worn YSL lipstick is definitely no.8Fetish Pink in the Rouge Volupte Shine range which can definitely be described as the perfect nude or 'your lips but better' shade.  This lipstick gives me a gorgeous pop of colour which isn't too subtle but at the same time isn't too overpowering and the lipstick goes with every make-up look I create.
I can't talk about a YSL lipstick without mentioning the stunning packaging. The gold case and intricate detailing exposing a flash of the lipstick colour that hides within is beautiful and is definitely the best I've seen on the market.
Priced at £24.50 the YSL lipsticks are very expensive but I absolutely love them. Read my review here.
#2 Nars Alhambra Eyeshadow Duo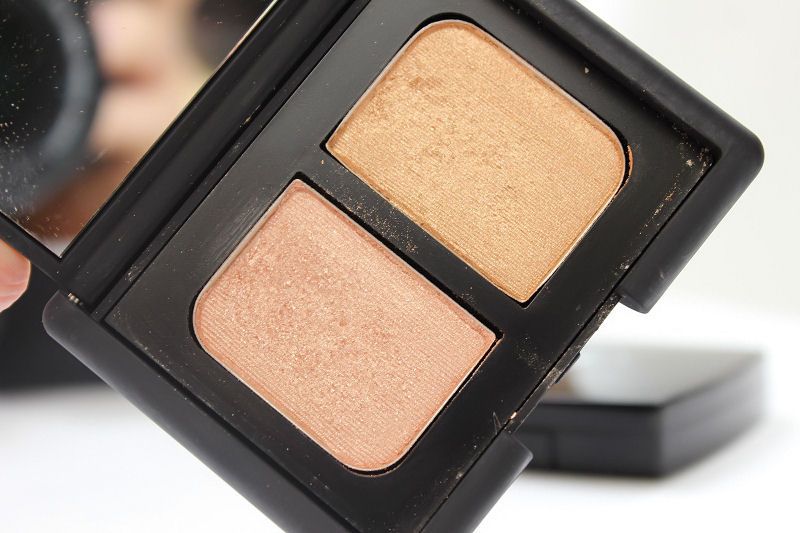 Next is this beautiful eyshadow duo from Nars called Alhambra.  The shades are perfect for when you want to brighten up your eyes and wear very light natural make-up for an every day look. Both have a pretty shimmer and the pink champagne and subtle gold look perfect all over the lid on their own or with a darker shade added into the crease for a little more depth. 
The formula is soft and creamy meaning they blend very well and the staying power is pretty good when combined with a primer such as the Urban Decay Priming Potion.  Team this with mascara and a little eyeliner (if you wish) and you're good to go!
You can pick up this eyeshadow duo for £25.00. Read my review here.
#3 MAC Soft and Gentle Highlighter
MAC Soft and Gentle highlighter is a popular and well loved product which is perfect to use in spring. I love teaming it with a pretty pink natural blush to give my cheek bones an extra healthy glow as well as my brow bones. This is one of those products that everyone notices when you wear it and it really finishes off a make-up look.
I will be wearing Soft and Gentle almost every day throughout the Spring and Summer months!
You can buy MAC Soft and Gentle for £22.00 and read my review here.
#4 Nars Laguna Bronzer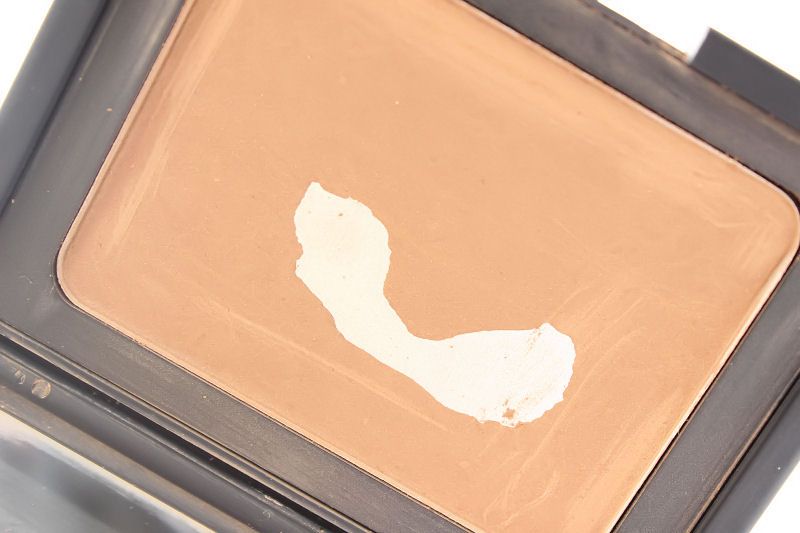 Everyone has their Holy Grail bronzer and when I was first looking for one it was a toss up between Nars Laguna and Benefit's Hoola.  Having never tried anything from Nars before I opted for Laguna so I could try something completely new and I haven't looked back since.
Nars Laguna may look a little scary in the pan for some people but it is a bronzer that can easily be worn by people with different skin tones because it doesn't come out as dark as it looks. The creamy texture blends beautifully into the skin so it doesn't look streaky or cakey so it's perfect to use if you have a pale complexion like me.
This is now the second Nars Laguna I've had and sadly I hit pan a couple of days ago.. I will definitely be re-purchasing it as I will be using this a huge amount over Spring and Summer!
You can buy Nars Laguna for £26.00. Read my review here.
#5 Chanel Inspiration Cream Blush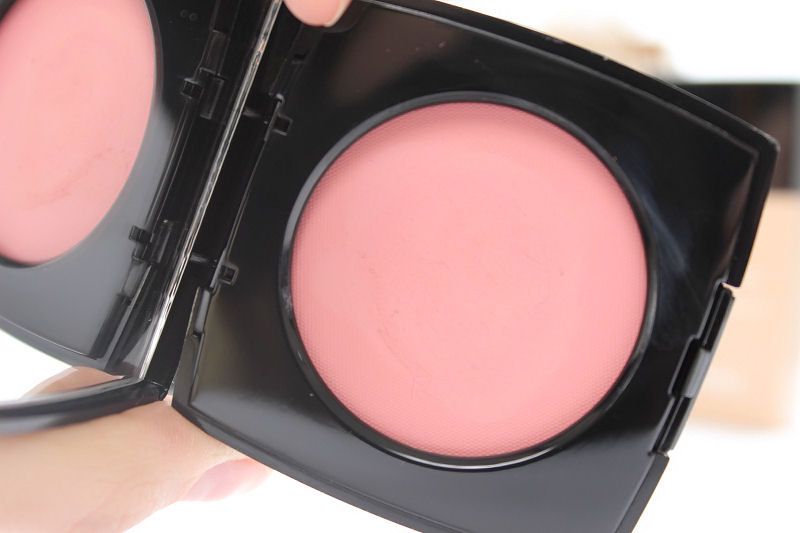 The most recent make-up product to find it's way into my collection is this stunning cream blush by Chanel.  In the past I haven't been drawn to cream products that much but lately they have been appealing to me more and more so whether it's a cream eyeshadow or blush it has caught my eye.
This particular blush is called 'Inspiration'  and is perfect for people who have a cool complexion. The pretty pink shade gives my cheeks the perfect pop of colour without being too in your face and since buying it I have worn it every day.  
The formulation is soft and creamy but not as wet as some other cream blushers I have used but it still blends perfectly onto my skin and gives the perfect finish.
You can buy this blusher for £28.00. If you want to read a full review take a look at yesterday's post.
#6 Chanel Vitalumiere Aqua Foundation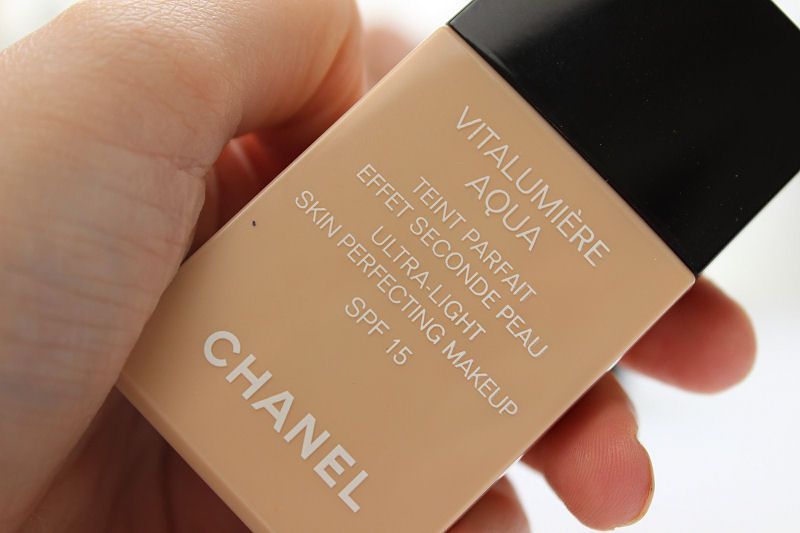 Last but not least on my Spring must haves is the Chanel Vitalumiere Aqua foundation because the formula is very light so it is perfect to wear when the weather is getting a little warmer and you don't want to wear anything heavy. This is a great alternative to a BB cream and is my all time favourite foundation. 
I'm not going to talk too much about it because this product has popped up in a number of posts and I don't want to bore those who have already read about it before so if you want to find out more have a look at this post.
You can buy Chanel Vitalumiere for £33.00 and read the review here.
What are your Spring make-up picks?

Check out these great blogs by my lovely advertisers:
Pink Champagne: Hoad Shoes – An Independent Little Shoe Shop
Pink Swirl: Beky Lou, Dulcie's Beauty Blog, Amanda Loves, Looks and Lifestyle, What Shell Says
Pink Pearl: MissLJBeauty, Satchels and Pearls, Scottish Stef's Nail, One Stop Savvy 
To advertise with Kimberley's Beauty Blog find out more info here