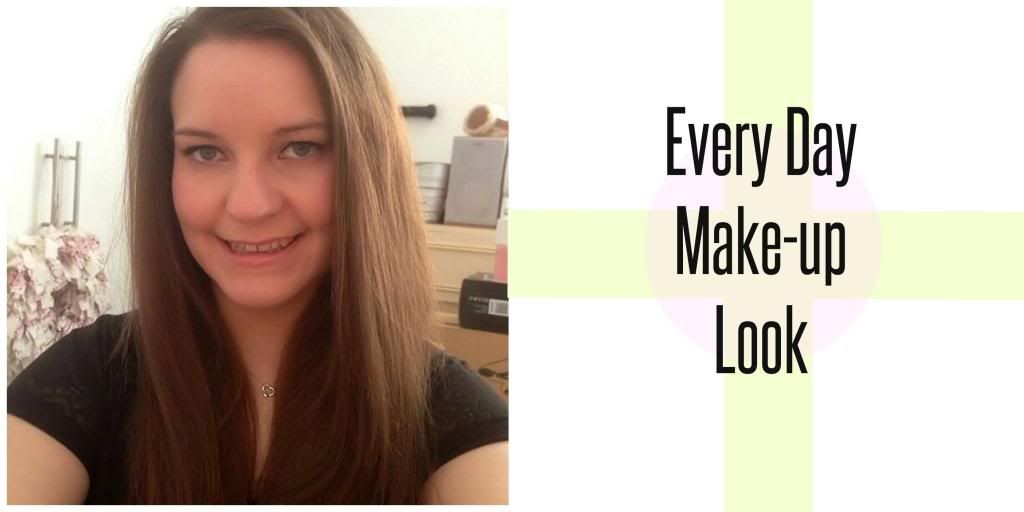 Hello Everyone! Just a quick post today and one was was inspired but a selfie I took this morning before filming a You Tube video. Yes, you read that correctly.. it's been 11 months since I last filmed but I've decided to take it up again seeing's as I've now got a camera with a flip screen and believe me it makes things a whole lot easier! For anyone who is interested, the video will be up within the next hour (it's uploading now) and will be appearing on my channel here. My first video's are extremely cringe worthy and really hard to film because I didn't have the right equipment or lighting but I'm pretty pleased with how today's one turned out 🙂
Anyway, onto today's blog post, a simple Spring every day make-up look. The picture quality isn't the best because I took it on my phone I'm afraid but hopefully it shows the make-up well enough for this short post 🙂 The look I was going for was simple, girly, fresh and natural which I think I achieved. The products I used were:
Primer – Smashbox Photo Finish Original | Review | Link
Foundation – Rimmel Match Perfection in Ivory | Review | Link
Concealer – Collection Lasting Perfection Concealer | Review | Link
Powder – MAC Mineralise Skin Finish in Natural shade Medium Plus | Review | Link
Bronzer – Nars Laguna | Review | Link
Blusher – MAC Tenderling | Link
Eye primer – Urban Decay Priming Potion | Review | Link
Eyeshadow – MAC Naked Lunch and Satin Taupe | Link
Mascara – Maybelline the Falsies | Review | Link
Eyeliner – L'Oreal Black Super Liquid Liner | Link
What do you think of this make-up look?

Check out these great blogs by my lovely advertisers:
Pink Champagne: Hoad Shoes – An Independent Little Shoe Shop
Pink Swirl: Beky Lou, Dulcie's Beauty Blog, Amanda Loves, Looks and Lifestyle, What Shell Says
Pink Pearl: MissLJBeauty, Satchels and Pearls, Scottish Stef's Nail, One Stop Savvy 
To advertise with Kimberley's Beauty Blog find out more info here