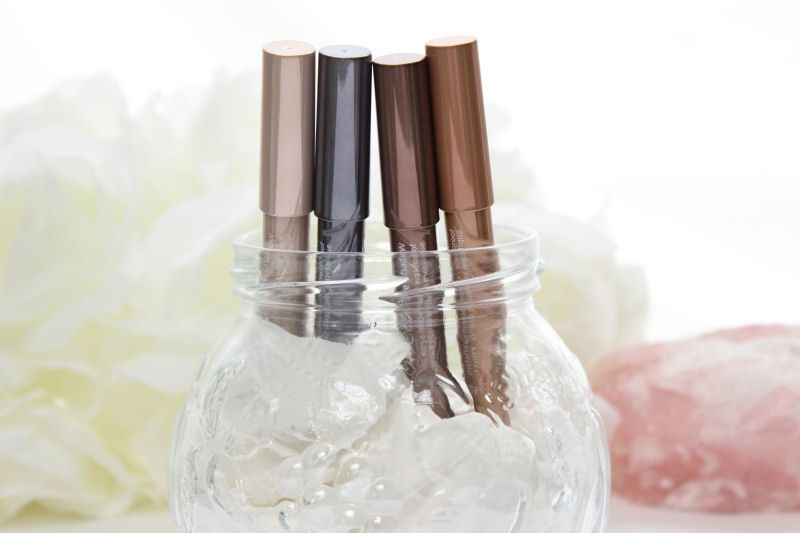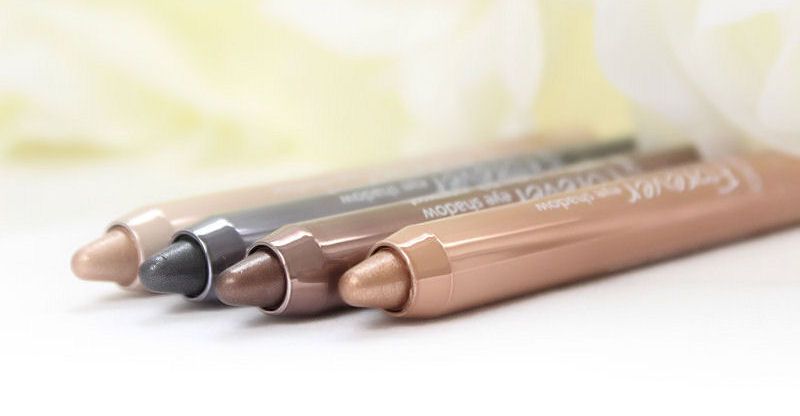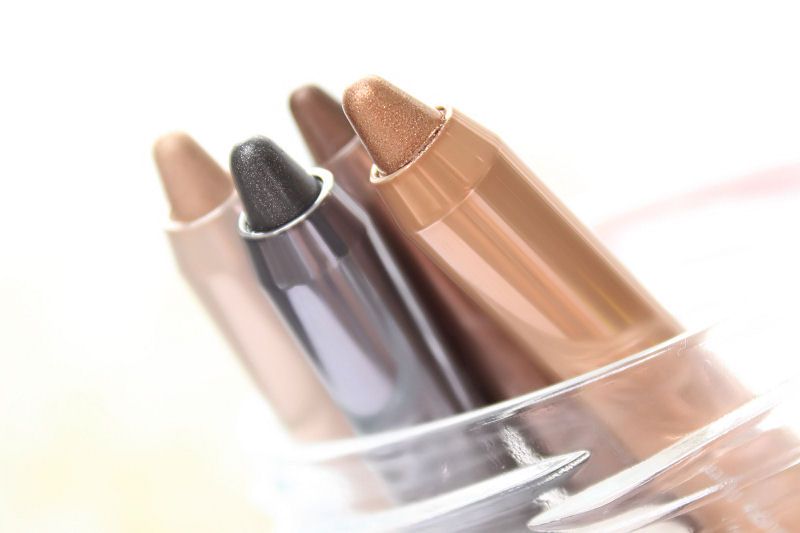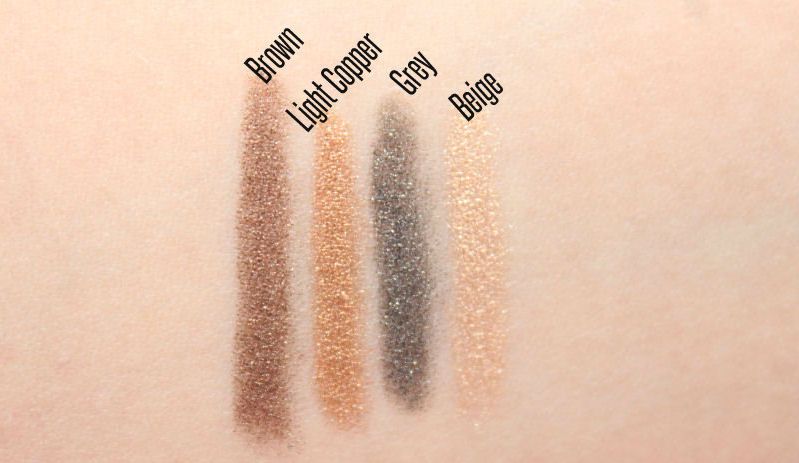 In today's post I will be sharing some stunning cream eyeshadow sticks with you which are from the GOSH SS14 collection. This product is named the '*Forever Eyeshadow Stick' and rightly so because the staying power is like nothing I have seen before in a cream product!
The colours in this collection are stunning and I would definitely wear them all. There are eight in total, four of which I have included here but the others are definitely worth a look too. Beige is a gorgeous light champagne which works beautifully as a highlighter or even all over the lid.  The others in my collection, brown, light copper and grey all look gorgeous over the lid too or in the outta corner and crease to add a little more depth and dimension to the eye. My favourite combination is to use light copper over my lid and then brown in my crease.
As I mentioned previously, the staying power of these cream eyeshadow's is amazing. When you first apply them the formulation is soft and creamy so it is extremely easy to blend with your fingers or a brush but when you stop working it quickly sets and stays in place all day without creasing or moving. The product is very hard to remove with simply water and soap which I discovered when trying to wash off the swatches but it can easily be taken off with make-up remover without rubbing or irritating the eyes which is perfect.
The packaging of the Forever Eyeshadow Sticks is just as gorgeous and works perfectly with this product type. I love that the outta casing represents the colour of the product inside and to access the product you simply twist up the bottom. This means there is no needs for sharpening and you can really get the most of this product as there is no wastage.
I absolutely love the Forever Eyeshadow Sticks and will be definitely buying the other colours in the collection. They are perfect to wear during the day or evening particularly if you need something to stay put all day This is definitely a product you can rely on each and every one of the shades looks beautiful.
Priced at only £5.99 the GOSH Forever Eyeshadow Sticks are a bargain and worth every penny and more. The quality cannot be faulted.
What do you think of the GOSH Forever Eyeshadow Sticks?

Check out these great blogs by my lovely advertisers:
Pink Champagne: Hoad Shoes – An Independent Little Shoe Shop
Pink Swirl: Beky Lou, Dulcie's Beauty Blog, Amanda Loves, Looks and Lifestyle, What Shell Says
Pink Pearl: MissLJBeauty, Satchels and Pearls, Scottish Stef's Nail, One Stop Savvy 
To advertise with Kimberley's Beauty Blog find out more info here