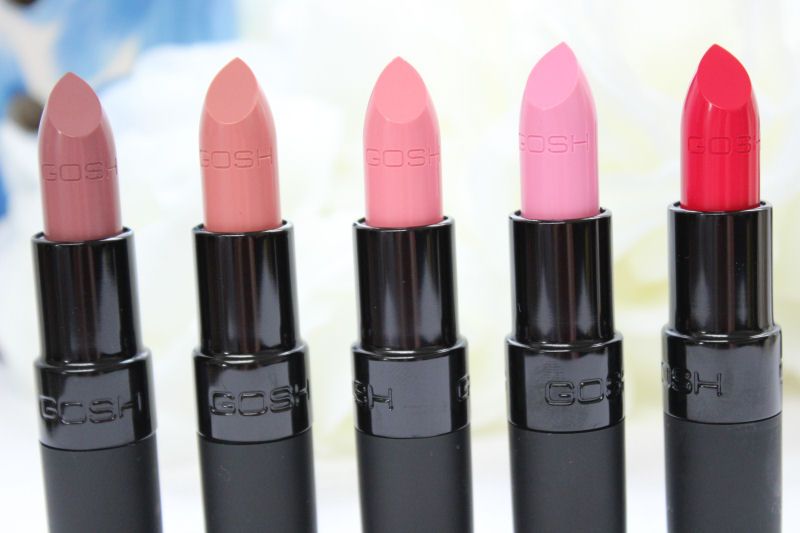 L – R Sweetheart, Nude, Innocent, Romance, Yours Forever)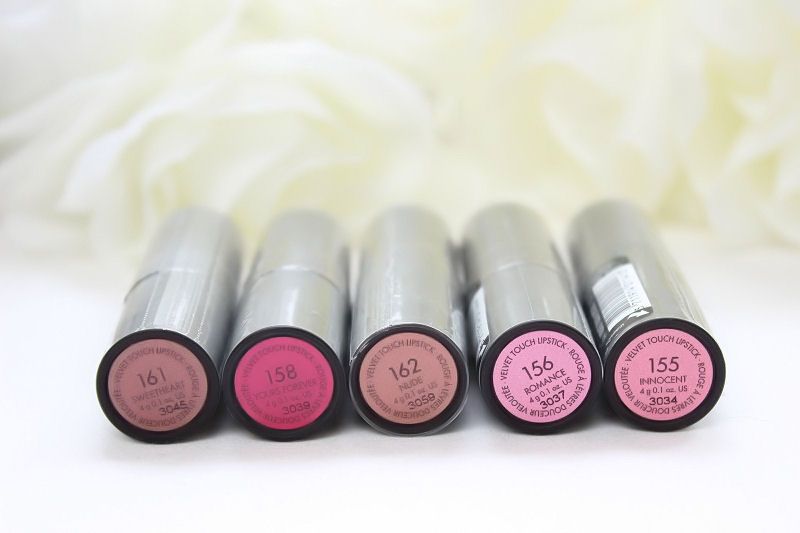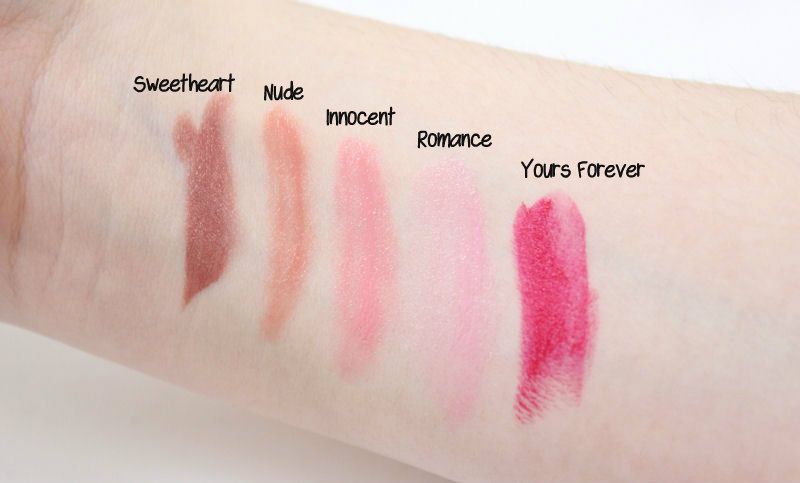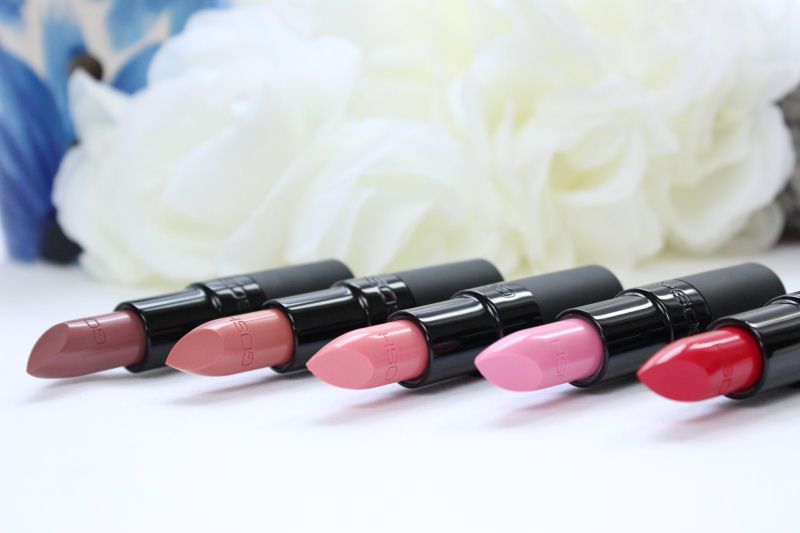 Today's post is all about lipsticks and more specifically the *Spring lipstick collection from GOSH. In total there are eight lipsticks in the collection and today I will be sharing five of them with you.


The GOSH Velvet Touch Lipsticks contain light-reflecting pigments and nourishing vegetable oils to keep the lips moisturised as well as vitamin E which protects the lips against free radicals.  They feel extremely comfortable to wear as they are very light and do not dry out the lips at all which I love because I can't stand wearing make-up that feels heavy and cakey. 
The first lipstick I wore was Yours Forever which is a gorgeous rich berry toned pink/red which at first I feared would end up everywhere. However, I was mistaken. This lipstick lasted for a good couple of hours despite drinking and chatting and thankfully it stayed in place. There's nothing worse than wearing a bright lipstick that ends up on your teeth and around your face because not only do they look unflattering but they can sometimes stain a little too.
The pigmentation of the GOSH lipsticks varies depending on the colour as there is a mixture of both sheer and opaque shades in the collection and whilst the selection isn't huge there is a good variety so there should be something to suit most people.
The colours I have in my collection are:
161 – Sweetheart – A dark brown nude
162 – Nude  – This is a much lighter nude which is a little more sheer
155 – Innocence – A pretty pink which will make a gorgeous make-up look in Summer
156 – Romance –  This baby pink is the sheerest of them all
158 – Yours Forever – A beautiful berry toned pink/red
My favourite shades are Yours Forever, Innocent and Romance. I can definitely see myself wearing these a lot over the Spring and Summer. Priced at £6.49 in Superdrug I think the GOSH lipsticks are brilliant value for money and definitely worth a look. The packaging is also a gorgeous mixture of matte and shiny black which I love as it makes them feel a lot more expensive than what they actually are.

What do you think of the GOSH Spring lipstick collection?

Check out these great blogs by my lovely advertisers:
Pink Champagne: Hoad Shoes – An Independent Little Shoe Shop
Pink Swirl: Beky Lou, Dulcie's Beauty Blog, Amanda Loves, Looks and Lifestyle, What Shell Says
Pink Pearl: MissLJBeauty, Satchels and Pearls, Scottish Stef's Nail, One Stop Savvy 
To advertise with Kimberley's Beauty Blog find out more info here