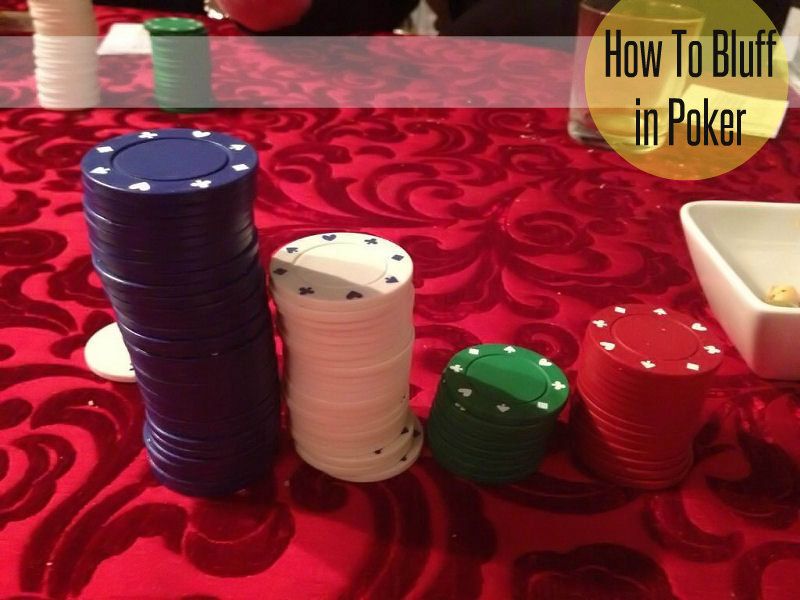 Back in March my boyfriend and I were invited to our friends house for our first 'rum and poker night'. The prospect was a little daunting at first because neither of us had a clue how to play poker (Texas Hold 'Em) but we both enjoyed the evening immensely.  It's a really interesting game because no matter how good or bad your hand is you have a chance to win.  This is because you can bluff your way through the game.
Bluffing is something I didn't think I would be any good at because I can't lie to save my life. I'm always told I'm very easy to read so this game really put that to the test. It's important to bluff during poker, though.  If you don't everyone will know you only play a round if you're holding good cards and of course it's also fun to mix things up a little and try to trick your opponents so you have a chance to win more chips.  Below is a video all about why you should bluff while you play poker and more importantly how you do it. It's particularly useful for beginners like me because it gets straight to the point, is short and easy to understand! Here it is:
Despite never playing poker before luck was on my side and on this occasion I won the overall game! It was really fun and I would definitely play again, in fact a game might be on the cards next weekend along with a yummy BBQ.  It's pretty quick to pick up, particularly if you are playing in a group where at least a couple already know how to play and it will definitely keep you entertained for a good few hours! Bare in mind though, you can lose as easily as you can win so if you are playing for money be very cautious guys!
* This post is sponsored by Spreaditfast
What do you think of poker? Did you enjoy the video about How to Bluff in Poker? 

Check out these great blogs by my lovely advertisers:
Pink Champagne: Hoad Shoes – An Independent Little Shoe Shop
Pink Swirl: Beky Lou, Dulcie's Beauty Blog, Amanda Loves, Looks and Lifestyle, What Shell Says
Pink Pearl: MissLJBeauty, Satchels and Pearls, Scottish Stef's Nail, One Stop Savvy 
To advertise with Kimberley's Beauty Blog find out more info here