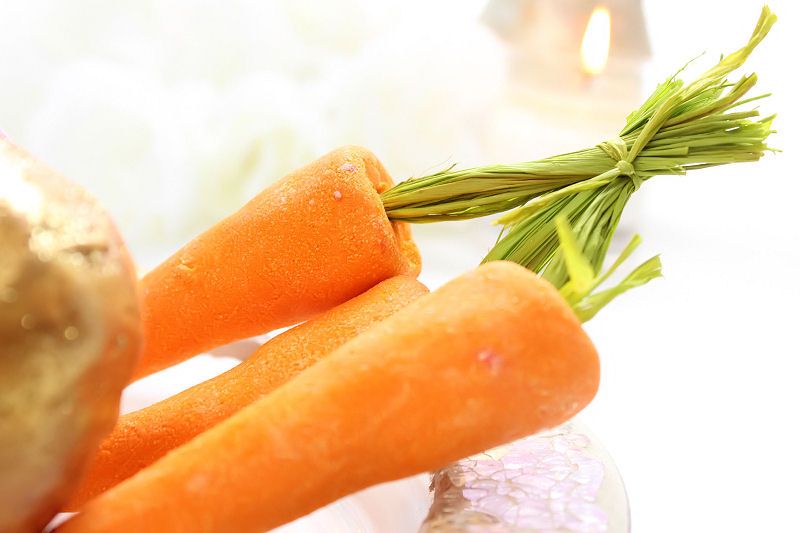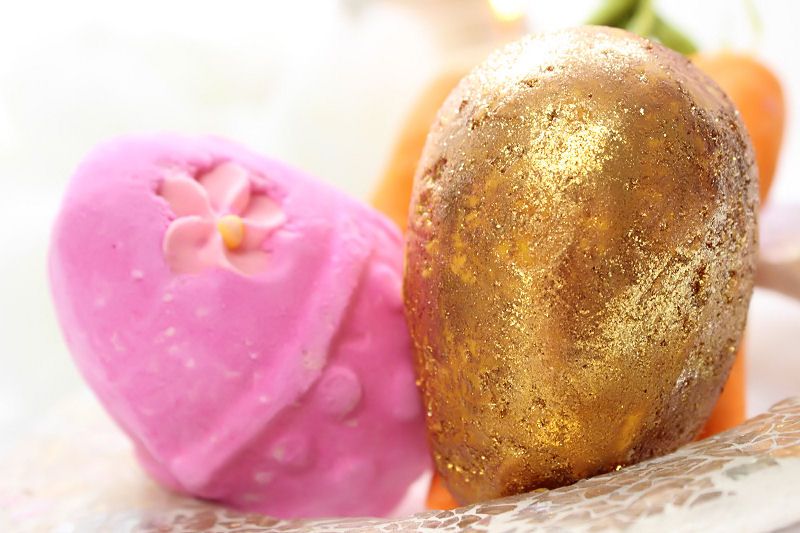 Being a massive fan of Lush you can imagine I was really excited when the Easter collection became available. Unfortunately, I've been pretty busy over the past few weeks so I haven't had a chance to pop in store and drool over them but my lovely boyfriend bought me a selection of them as a surprise to cheer me up as I've been stressed out lately.
The first product he chose was the golden egg which is irresistible thanks to the stunning gold glitter covering it. This bath ballistic aka bath bomb reminds me of the scene in Willy Wonka and the Chocolate Factory where they have geese that lay golden eggs which is a great flash back to my childhood.  This product is so magical and part of me really doesn't want to use it because it looks so pretty! I've tried to convince my boyfriend we need an Easter arrangement in the bathroom which essentially would be a basket or pot full of these golden eggs.. it would look and smell amazing but he's going to need some more convincing yet!
The ingredients in golden egg are very nourishing for the skin and make this bath ballistic smell incredible. Being a fan of the honey soap and Honey Bee bath bomb at Lush I adore this because it is very similar with is dreamy honey-toffee scent. This product contains cocoa butter which softens the skin, sweet refreshing orange oil, bergamot oil and olive oil. The outta shell is covered in shimmering glitter but it is is very soft and melts when you touch it which reminds me of the massage bars. Hidden within is your standard bath bomb center which fizzes so this bath bomb gives you the best of both worlds. The only thing I'm not too sure about is if I'm going to come out of the bath looking like a disco ball!
The next product is Fluffy Egg which is a beautiful bright pink bath ballistic sporting the candy fluff fragrance. This product sounds smells amazing and it fills the room with the sweet and fun scent of a candy shop! It also turns the bath an amazing bright pink which I love.
Lastly is the adorable bunch of bright orange carrots which are in fact bubble bars. The Lush bubble bars are amazing because although they are a little more expensive you can get a lot more use out of them than the bath bombs so they are totally worth it. You simply swirl them into the bath and before you know it you have a mountain of bubbles that look just look fluffy clouds. Bunch of Carrots also have a beautiful scent which is light, refreshing and perfect the Spring. The ingredients include lemon oil, buchu oil and bergamot oil which makes a gorgeous tropical blackcurrant scent when mixed together.
I love all of these products and as always Lush are really on top of their game when it comes to their limited edition ranges. If any of the goodies mentioned in this post don't catch your fancy then take a look at their website or in store because they have many more to choose from!
Golden Egg // £3.50
Fluffy Egg // £2.95
Bunch of Carrots // £5.95
What do you think of the Lush Easter Collection?

Check out these great blogs by my lovely advertisers:
Pink Champagne: Hoad Shoes – An Independent Little Shoe Shop
Pink Swirl: Beky Lou, Dulcie's Beauty Blog, Amanda Loves, Looks and Lifestyle, What Shell Says
Pink Pearl: MissLJBeauty, Satchels and Pearls, Scottish Stef's Nail, One Stop Savvy 
To advertise with Kimberley's Beauty Blog find out more info here