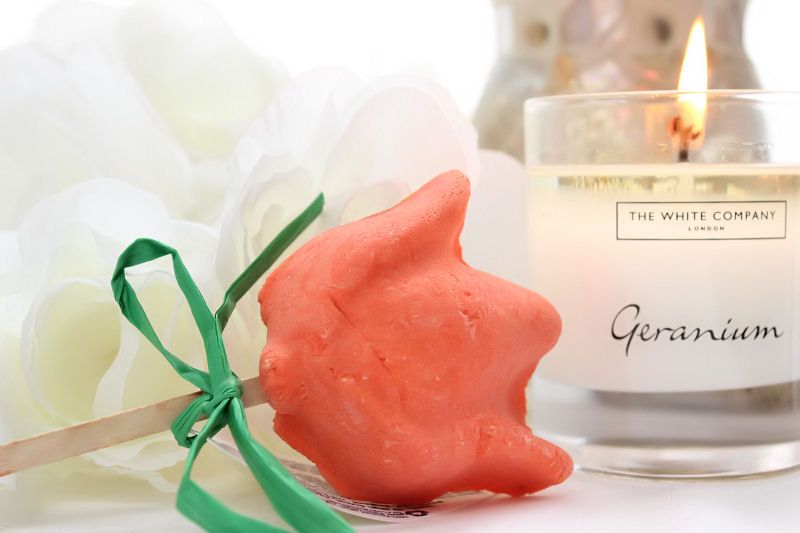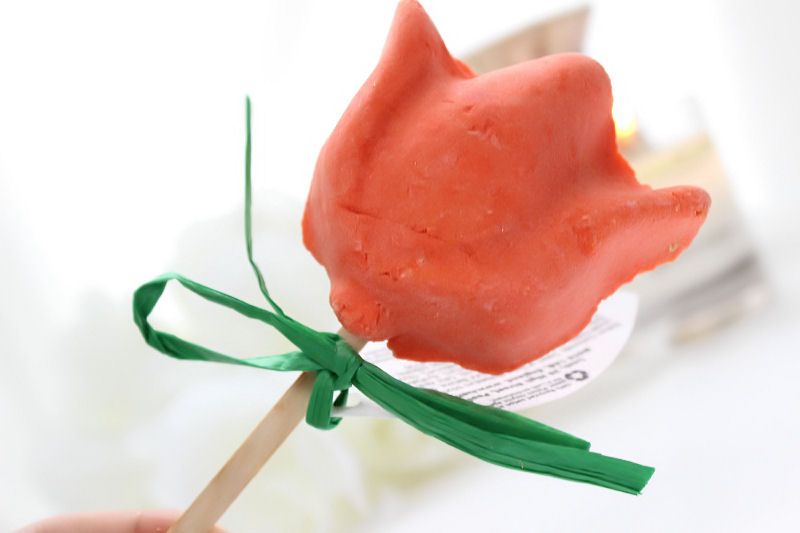 Although Mothers Day is over there are still a few products from the range floating around in Lush stores and one I picked up at the weekend was the Tulip. This product is a bubble bar which means it can be used multiple times so lasts much longer than a bath bomb. The number of uses you get from it really depends how much you use it each time and if you're anything like me then it will be less than your average person because when I have a bath I like to have lots of bubbles!
This bright orange Tulip turns the bath water the exact same colour and can be used by either swirling it into the water or holding it under the running water from the tap. Either way can you make a mountain of clouds in your bath water for some added luxury and relaxation.
The scent of Tulip isn't particularly strong but it is very pretty, Spring like and floral. The ingredients include ylang ylang oil, jasmine absolute, lemon peal powder and clary sage oil which when combined make a beautiful scent which is perfect for Spring and Summer.
You can purchase the Tulip Bubble Bar from Lush for £5.25 which isn't a bad price considering you can get multiple uses from it. It is part of the Limited Edition Mothers Day range so grab one while you still can!
What do you think of the Lush Bubble Bars?

Check out these great blogs by my lovely advertisers:
Pink Champagne: Hoad Shoes – An Independent Little Shoe Shop
Pink Swirl: Beky Lou, Dulcie's Beauty Blog, Amanda Loves, Looks and Lifestyle, What Shell Says
Pink Pearl: MissLJBeauty, Satchels and Pearls, Scottish Stef's Nail, One Stop Savvy 
To advertise with Kimberley's Beauty Blog find out more info here