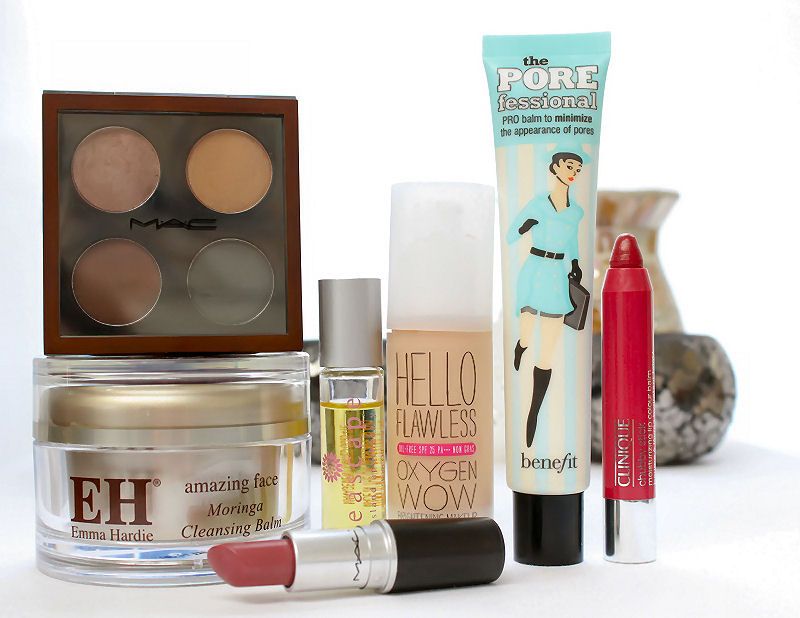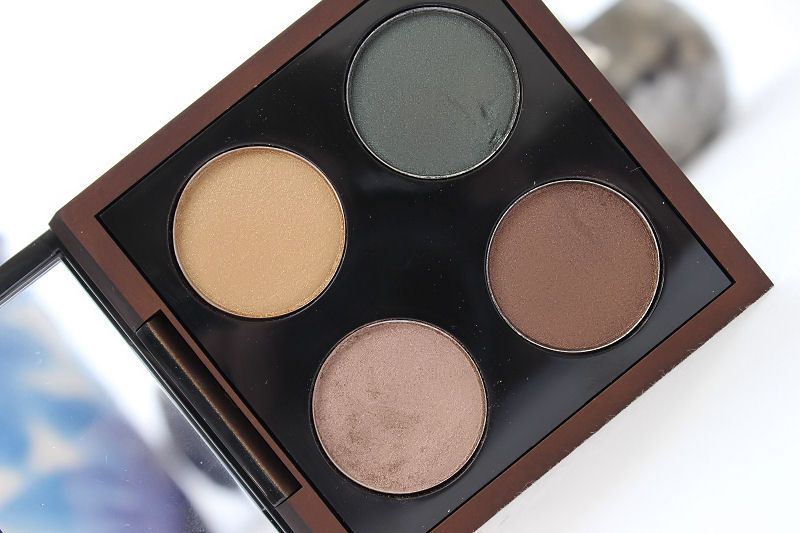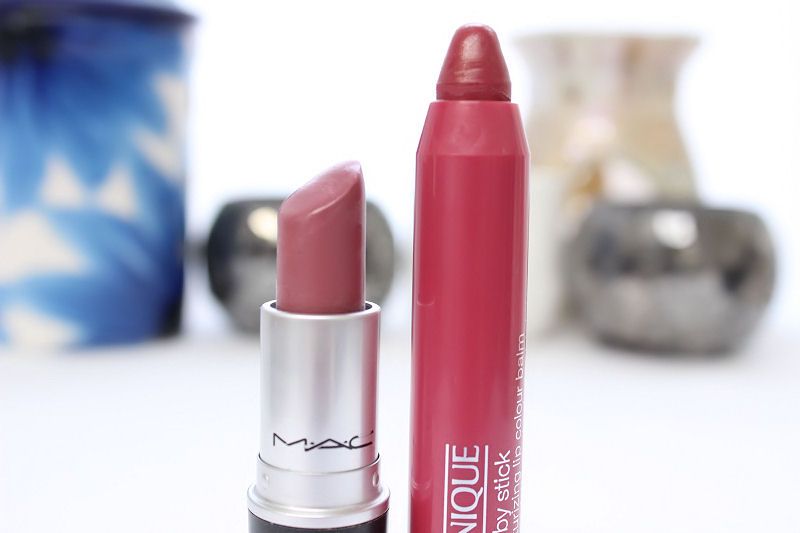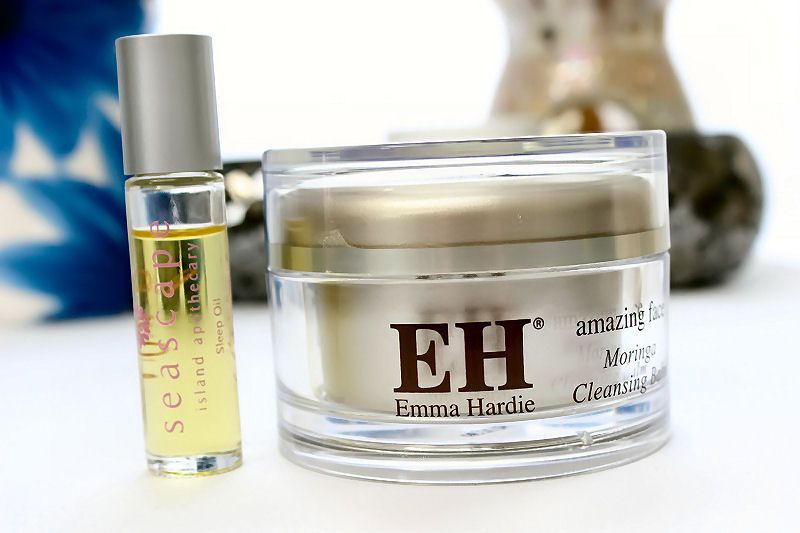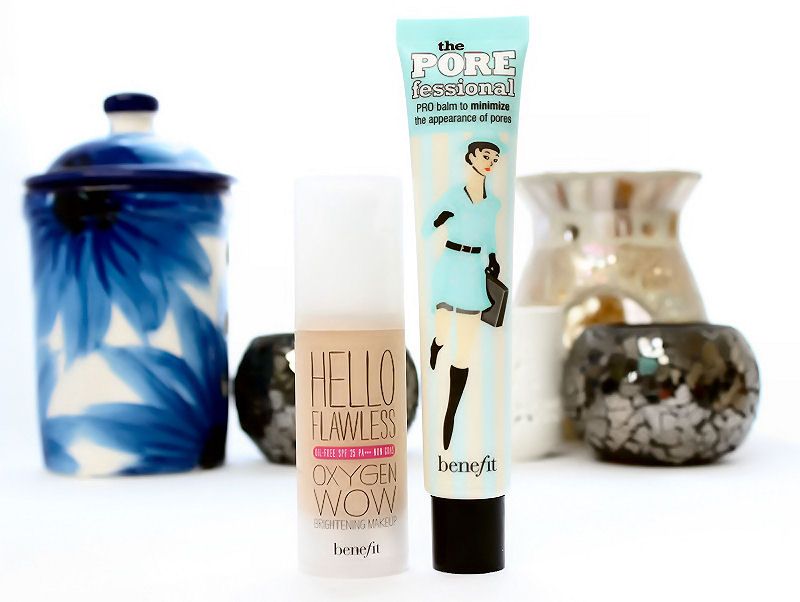 You guessed it, it's that time where I share the products I've been loving over the past month.  Once again, the time has rushed by in a flash but during March I discovered some new products which I absolutely love as well as some old favourites. Here they are:
MAC Bare My Soul Eyeshadow Quad
I bought this beautiful quad from MAC last year and if I'm honest after I initially bought it I didn't show it as much love as I should have. I recently re-discovered it, however, and I've been using it almost every day over the past couple of weeks. My favourite shade is the brown taupe called Romantico which looks gorgeous on it's own all over the lid or when teamed with the darker brown named Friendly. I've been using this as a simple every day look but you could easily wear it in the evening too. It's a really pretty shade and really makes my blue eyes stand out. Read my review of the Bare My Soul quad here.
Emma Hardie Cleansing Balm
Anyone who follows me on Twitter (@KimberleyJ77) will know I've been lusting after the Emma Hardie Cleansing Balm for over six months but I was keen to finish my REN Cleansing Balm before buying another. This month, whilst in Debenhams, I finally gave in and now there's no looking back.
I've used the Emma Hardie cleansing balm every day (sometimes twice) and I absolutely love it. It smells gorgeous, the texture is soft and luxurious and it removes my make-up without irritating my eyes or skin. After use my skin even seems to have a healthy glow.  The only downside is, sometimes it does become a little oily in the pot. I'm not too sure if it's because the house is too warm or because of the product itself but time will tell. Once I've used this product for longer I will do a full review on the Emma Hardie Cleansing Balm.. keep an eye out for it guys!
*Seascape Sleep Oil
Unfortunately, most of the time I'm not a particularly good sleeper so I'm keen to try things that may help. I don't like the idea of sleeping tablets as the idea of them scares me a little so I prefer to stick to more natural remedies like soothing oils. The product I seem to be reaching for more and more is the Seascape sleep oil which contains lavender so it is relaxing and smells lovely. Read my review here.
MAC Syrup Lipstick
When I go to work I like to wear minimal make-up so it is important the make-up I choose is as natural looking as possible. Outside of work I love wearing a bright lip like MAC Girl About Town but my go to lipstick for during the week is MAC Syrup which can be described as a 'Your lips but better colour'. It gives the lip a nice splash of colour but it is subtle and pulls together a make-up look perfectly.
Benefit Porefessional
Two benefit products made it into my favourites this month, the first being their well known primer, Porefessional. This is one of my favourite primers because it reduces the size of pores, helps my make-up stay on for longer and makes my foundation apply better.  The texture is silky smooth and it blends perfectly over my skin and as you only need to use a little at a time a little goes a very long way. Read my review here.
Benefit Hello Flawless Oxygen Wow Foundation
It's no secret I love the foundation Chanel Vitalumiere Aqua but this month I discovered another foundation I love, Benefit Hello Flawless. I've had this foundation in my collection for some time but it was overlooked a little so I didn't realise how good it was until this month. The formulation is so light it doesn't feel like I'm wearing any make-up and I love the natural glow it gives my skin. Read my review here.
Clinique Chubby Stick in 07 Super Strawberry
I have been loving my Clinique chubby sticks over the past month and my favourite shade is Super Strawberry as it is a really pretty pink. It is a beautiful colour to wear during the day or evening and I find the formulation to be really smooth and hydrating. There will be a review coming soon on all the Clinique Chubby Sticks in my collection.
What do you think of my March favourites?

Check out these great blogs by my lovely advertisers:
Pink Champagne: Hoad Shoes – An Independent Little Shoe Shop
Pink Swirl: Beky Lou, Dulcie's Beauty Blog, Amanda Loves, Looks and Lifestyle, What Shell Says
Pink Pearl: MissLJBeauty, Satchels and Pearls, Scottish Stef's Nail, One Stop Savvy 
To advertise with Kimberley's Beauty Blog find out more info here