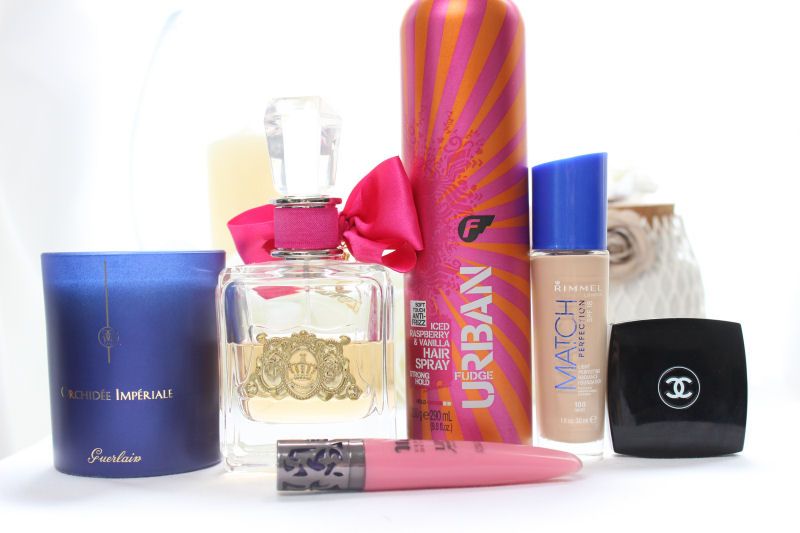 Another month has come to an end which is crazy.. I really can't believe how quickly this year is flying by but it does mean I get to share my monthly favourites with you again! I love doing these posts because it really makes me think about the products I've been using and I love writing about them and getting your opinions too! If you have any monthly favourites please leave your links below so I can have a peak! Onto my choices for April…..
Urban Fudge Hairspray in Iced Raspberry and Vanilla | Review | Link


You guys know me by now, I love a bit of pink and the Urban Fudge packaging makes use of this colour in a fun and different way. I love that it is bright and stands out on the shelf because so many brands stick to neutral or pale colours for packaging. 
As you can imagine this hairspray smells incredible and again is so different to anything else on the market from what I have seen. Iced raspberry and vanilla sounds so delicious you could eat it let alone spray it on your hair and I love that it doesn't have that chemical like smell hairsprays often have.
Another feature I love about this product is the texture and staying power. I'm not a fan of hairsprays that change the texture of my hair to be crisp or sticky, instead I like it to remain soft and move so it looks more natural. I'm so glad this product offers this as well as amazing staying power as I often need my style to stay in place all day and evening. 
Whether I use this hairspray to keep my curls in place or to stop flyaways I have never been disappointed.. this product is amazing!
Chanel Cream Blush in Inspiration | Review | Link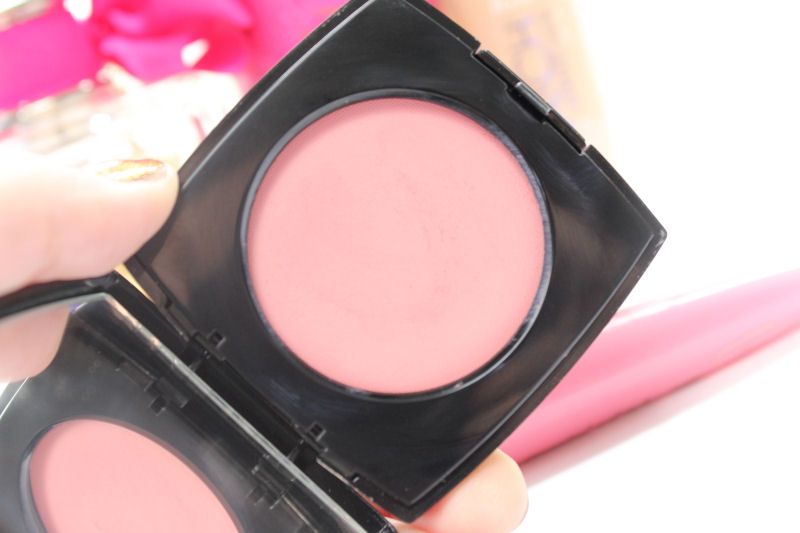 I'm relatively new to using cream products on both my eyes and cheeks as previously I wasn't really drawn to them for some reason.
The latest addition to my collection is the Chanel cream blush in 'Inspiration' which is a gorgeous natural pink which is really easy to wear. It looks great teamed with light make-up for an every day look or even with heavier make-up for the evening because the shade is such a natural and subtle colour. I love the glow it gives my cheeks and thanks to the creamy, soft texture it blends beautifully onto my skin.
Compared to other cream blushes I have used in the past the staying of this Chanel one is much better. I think this might be because the formula isn't as wet as the others which maybe stops it from sliding off your face as easily. This is more of a hybrid between a cream and powder and I will definitely be buying more of them!
Rimmel Match Perfection Foundation | Review | Link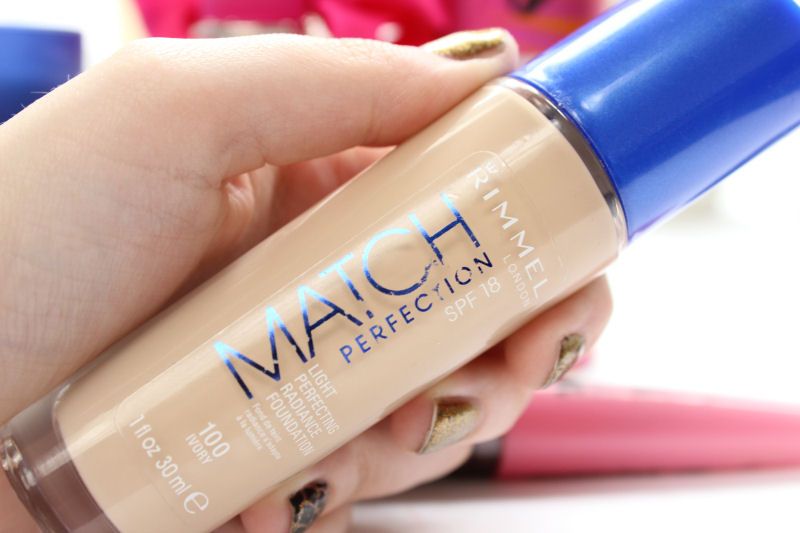 This month I have put my trusty Chanel Vitalumiere Aqua to the side a little more and made more effort to use some of my other favourite foundations. The one I got back into using most recently is the Rimmel Match Perfection which is a great quality product considering the low price.
Rimmel Match Perfection provides low-medium coverage and works really well with my combination skin. The formula is soft and creamy so it blends extremely well and the staying power is really good too.
Although this foundation is heavier than my other favourites it's been nice to start using it again this month and it's great for days when I feel like I need a little more coverage than normal!
Juicy Couture Viva La Juicy Perfume | Review | Link




I really love perfumes but they don't appear on my blog every often because I really struggle to talk about them. It's easy to describe packaging to someone and how a product works for you but when it comes to smells I struggle to describe them in such a way the reader can relate. It's one of those things that may sound good in words but until you actually smell it for yourself you can't really imagine what it's going to be like but I will give it a go!

Juicy Couture Viva La Juicy is a fun, youthful scent that matches the funky packaging perfectly. The notes are wild berries, mandarina, honeysuckle, gardenua, jasmine, amber, caramel, vanilla, sandalwood and praline which when combined create a beautiful sweet, feminine fragrance.. I love it!


Urban Decay Lip Junkie Lip Gloss | Link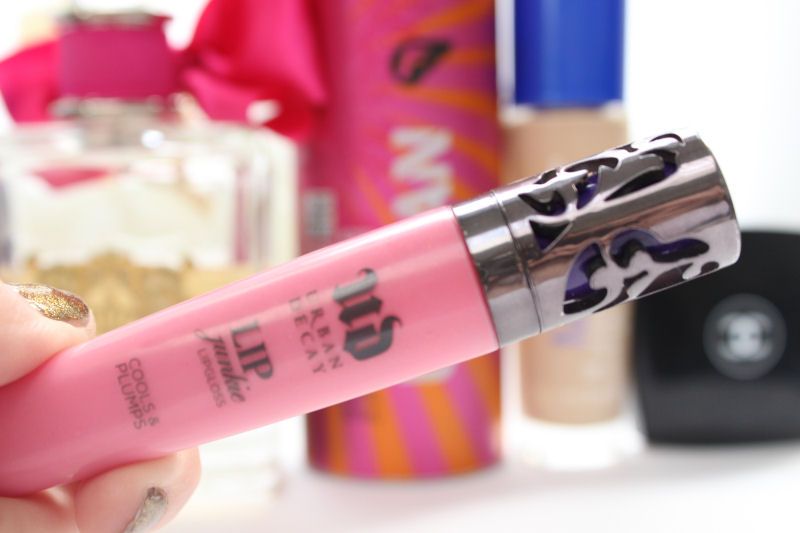 When I was younger I used to wear lip gloss all the time but then I went through a stage of reaching for my lipsticks or balms every day instead. Recently I have really got back into wearing glosses and one of my 'go to' ones during April has definitely been the Urban Decay Lip Junkie Lip Gloss in Obsessed

Obsessed is a really pretty pink which looks great on it's on or when combined with lipsticks to add a little extra shine to your finished make-up look. The formula is thick and creamy so it feels hydrating on the lips but it is slightly sticky.This lip gloss has an amazing peppermint smell which I really like too!
*Guerlain Orchidee Imperiale Candle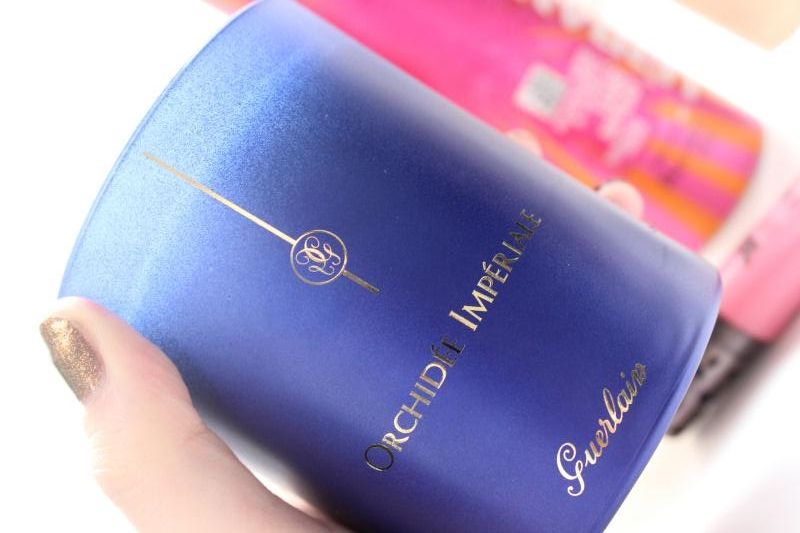 Last but not least is this gorgeous candle by Guerlain. I love the bright blue holder as it is different from your typical transparent glass and the bright white candle inside makes a lovely contrast.
The candle itself has a beautiful sweet floral scent which I absolutely love. It's one of those candles you want to keep picking up and sniffing when you walk past (when it's not lit of course!).
When this candle is burning the entire house is filled with the scent and it lingers until the following day.
I have searched the internet high and low for a link to this product but I can't find one! My one is from Debenhams so they definitely stock them.
What do you think of my monthly favourites?

Check out these great blogs by my lovely advertisers:
Pink Champagne: Hoad Shoes – An Independent Little Shoe Shop
Pink Swirl: Beky Lou, Dulcie's Beauty Blog, Amanda Loves, Looks and Lifestyle, What Shell Says
Pink Pearl: MissLJBeauty, Satchels and Pearls, Scottish Stef's Nail, One Stop Savvy 
To advertise with Kimberley's Beauty Blog find out more info here