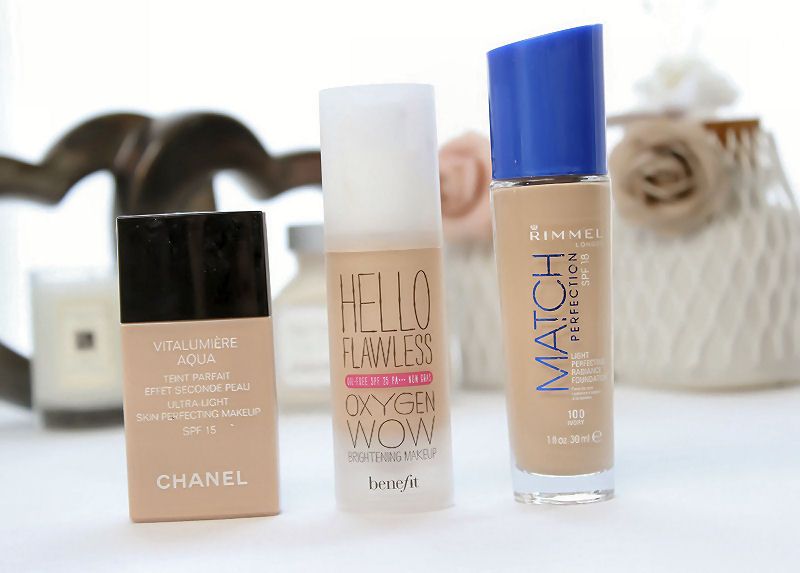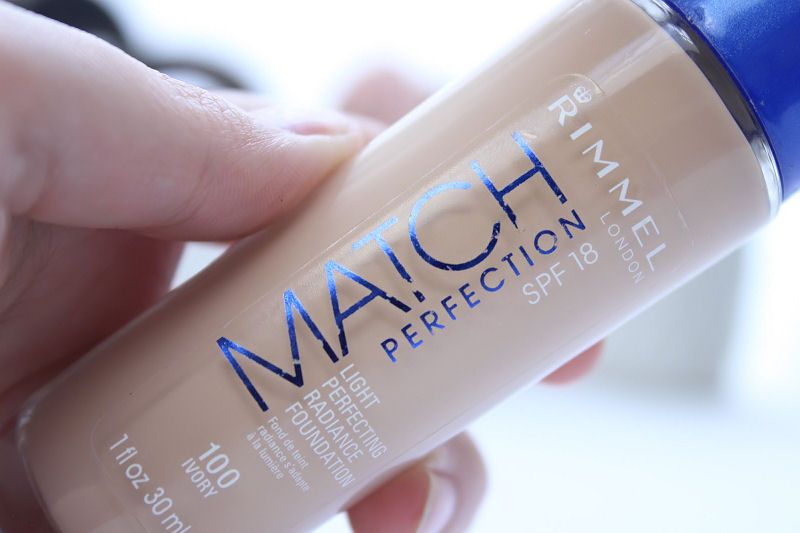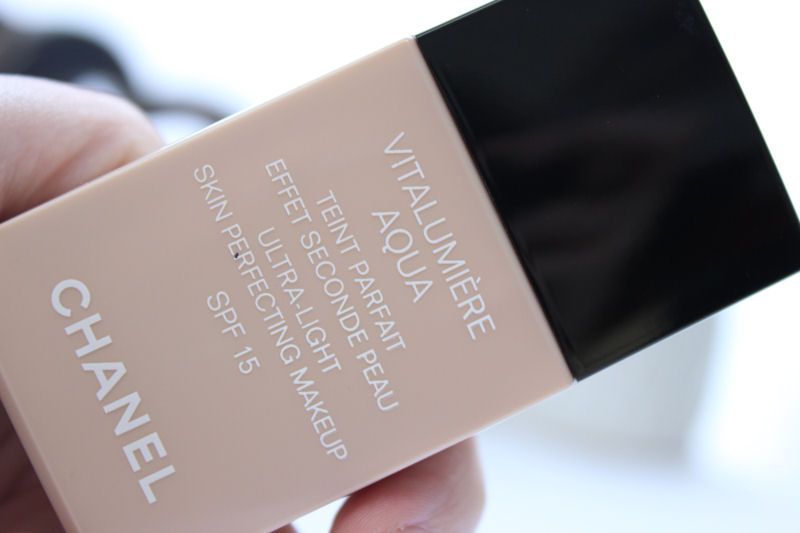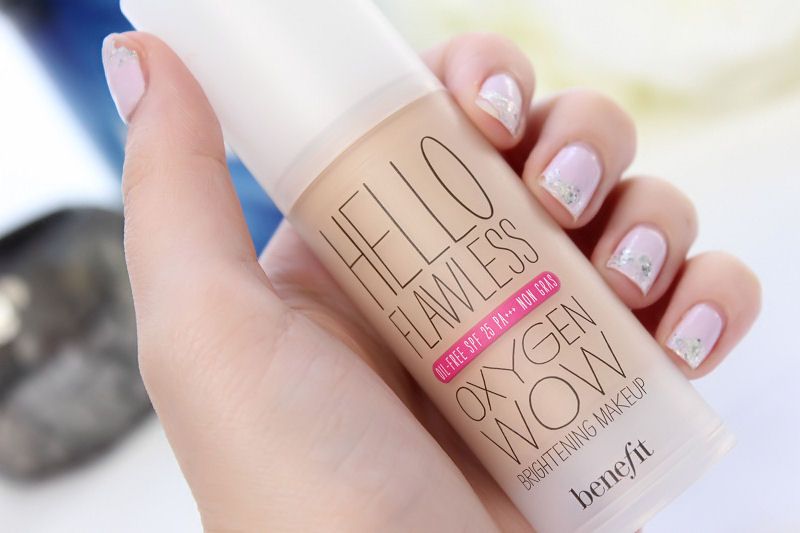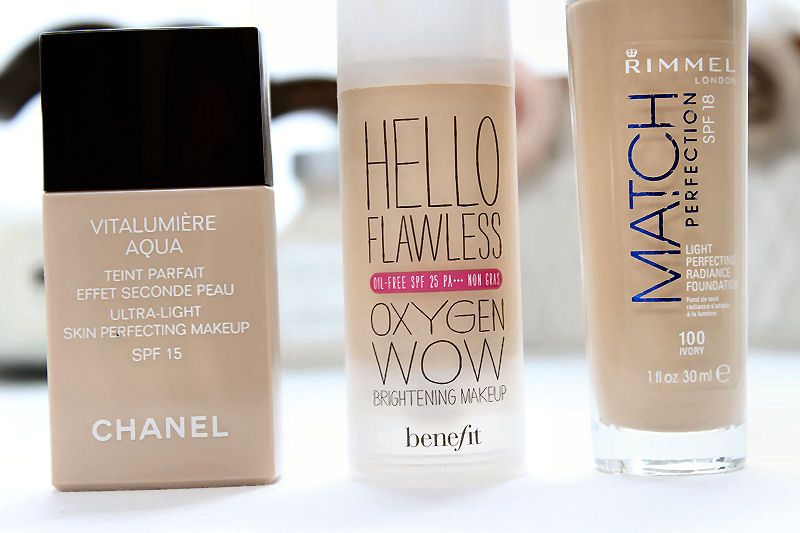 One of the most important items in my make-up bag is definitely foundation because it makes such a big difference to the look of your skin and overall make-up look.  Wearing foundation makes me feel more confident and comfortable and if I had to pick just one item of make-up to use forever without doubt this would be it.
I have normal/combination skin and I have always been pretty lucky when it comes to spots and blemishes so I like to use foundations which are light but buildable so I can get the perfect amount of coverage. The buildable factor is important to me because on days where my skin isn't look quite so good I like to have the option to add a little more if necessary.
When it comes to application, my favourite way to apply my foundation is using a flat kabuki brush, more specifically the Sigma F80.  This brush is incredible because it picks up the perfect amount of product, allows you to buff it into the skin really well and leaves you with a flawless finish.
Now you have a little background information about my skin type and a better idea of what I like let's move onto my current top 3 foundations:
#1 Chanel Vitalumiere Aqua | Link
Without doubt my all time favourite foundation is Chanel Vitalumiere Aqua. If you follow me on Twitter you probably would have seen me recommend it numerous times during the #bbloggers chats and it is something that takes pride of place in my make-up collection.  The formula is perfumed so smells slightly floral which is gorgeous but may not be to everyone's taste but definitely check it out at a Chanel counter before dismissing it.  The texture is water based so before application you must shake the container to make sure everything is mixed together and the result is a beautiful light, smooth formula which applies beautifully to the skin. Vitalumiere Aqua blends well into the skin and is very easy to work with because it doesn't dry too quickly and cling to the skin.  
When teamed with a primer (such as Porefessional by Benefit) and a setting spray such as Urban Decay All Nighter this foundation lasts all day and most of the evening. I may touch it up a little in the evening occasionally but it isn't always necessary, it depends how much I have touched my face during the day. 
Chanel Vitalumiere Aqua also contains SPF 15 which is great because I love to use products that give my skin an added layer of protection from the sun. I look for this all year round, despite living the UK where we don't often get hot, sunny days but I feel happier knowing I am using something that is protecting my skin and of course helping to prevent the aging process from happening quite so quickly!
Priced at £33.00 (which has increased a little since last year) this is the most expensive foundation out of the three but it lasts around 4-5 months depending on how much you use. I have the lightest shade which is 10 beige.
*#2 Benefit Hello Flawless Oxygen Wow Foundation | Link
My second favourite foundation is Hello Flawless by Benefit. I love the packaging of this foundation because it has a pump mechanism which makes it easy to dispense the product as the container is transparent you can see how much foundation it left. The latter is much better than the Chanel packaging because whilst that is more compact so easier to fit in your make-up bag you cannot see how much you have left.
Again, the formula of this foundation is light, creamy and very blendable. The texture is smooth and doesn't cling to the skin so it is easy to apply at your own pace. The formula also doesn't seem to have much of a fragrance so would appeal to people who don't like perfumed products. As with Chanel Vitalumiere Aqua, the finish is flawless and gives my skin a nice healthy glow.
Priced at £26.50 this foundation may still be a little on the pricey side but it's a really lovely product which contains SPF 25. I find it doesn't last as long as the Chanel one so although it is cheaper that is something to bare in mind. The colour I have is Ivory, I'm Pure For Sure which is for pale pink toned skin. They also have the equivalent for yellow tones.
#3 Rimmel Match Perfection | Link
Last but by no means least is the Rimmel Match Perfection foundation. I regulary use this foundation in between the other two so they last a little longer. At one stageI was using Chanel Vitalumiere Aqua every day so as you can imagine I was going through it pretty quickly. As it's so expensive I wanted to find an alternative and that is definitely Match Perfection. 
This foundation isn't as light as the previous two but isn't heavy or cakey.  It glides onto the skin beautifully and is very buildable and easy to apply. Again, the finish is flawless and gives my skin a healthy glow which I love because I'm not as keen on matte finishes.
Priced at £6.99 Rimmel Match Perfection is a much cheaper option than the others and is definitely my favourite drug store foundation. I have shade 100 Ivory which is the second palest and this lovely foundation also contains SPF 18 which is a great added bonus for the price.
What do you think of my foundation picks? Which is your favourite?

Check out these great blogs by my lovely advertisers:
Pink Champagne: Hoad Shoes – An Independent Little Shoe Shop
Pink Swirl: Beky Lou, Dulcie's Beauty Blog, Amanda Loves, Looks and Lifestyle, What Shell Says
Pink Pearl: MissLJBeauty, Satchels and Pearls, Scottish Stef's Nail, One Stop Savvy 
To advertise with Kimberley's Beauty Blog find out more info here