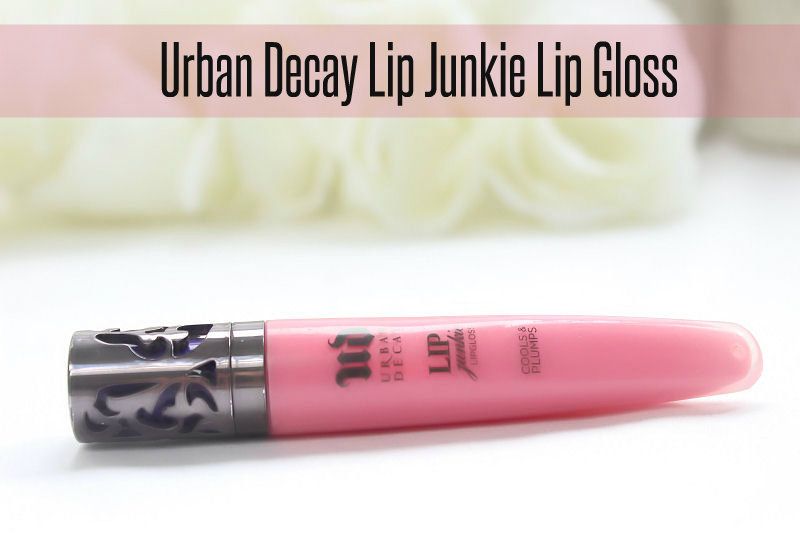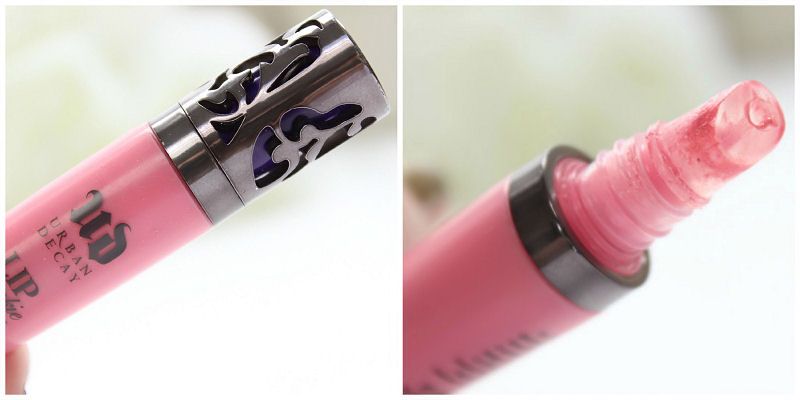 When I was younger, without fail I would have a tube of lip gloss with me and use it to top up my lip colour throughout the day but over the past few years I have been more interested in using lipsticks, lip balms and lip stains. 
My lip glosses have been very much neglected as I've only used them on the rare occasion but over the past month I've really got back into them. One of my 'go to' ones has been Obsessed by Urban Decay which is a beautiful pink shade that can be easily worn every day.
I like to wear Obsessed on it's own to give my lips a pale splash of colour or teamed with a pale lipstick such as MAC Hue or Creme Cup. This is definitely a 'your lips but better colour' and it looks lovely when teamed with a simple natural make-up look or even with a heavier make-up look in the evening.
The formula of the Urban Decay Lip Junkie glosses are thick and creamy so they feel hydrating on the lips but the texture is ever so slightly sticky. It isn't enough to make me stop using it and as lip glosses go it's pretty good but something to avoid if you really dislike that texture.  
Obsessed is homed in a transparent tube that shows of the gloss perfectly. I really like the shape because it's different from any others on the market and the intricate detailing on the lid is pretty and makes the product feel expensive (which it is in comparison to the drug store equivalents but that is to be expected). There is no doe foot applicator to apply the gloss and instead you simply squeeze the tube and smooth the product onto the lips. This means it can be hard to get the right amount of product and I often find I little too much comes out so it's not ideal to use on the go. 
Overall I really like this gloss. It feels a little heavy on the lips in comparison to a lipstick but the colour is beautiful and I really like the peppermint fragrance.  You can buy the Urban Decay Lip Junkie Lip glosses from Debenhams for £13.00. The colour selection is gorgeous and definitely worth a look!
What do you think of this lip gloss?

Check out these great blogs by my lovely advertisers:
Pink Champagne: Hoad Shoes – An Independent Little Shoe Shop
Pink Swirl: Beky Lou, Dulcie's Beauty Blog, Amanda Loves, Looks and Lifestyle, What Shell Says
Pink Pearl: MissLJBeauty, Satchels and Pearls, Scottish Stef's Nail, One Stop Savvy 
To advertise with Kimberley's Beauty Blog find out more info here