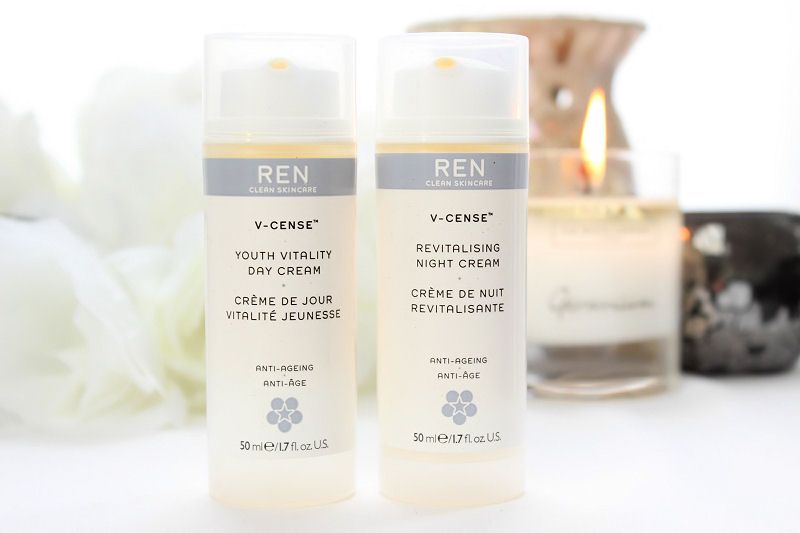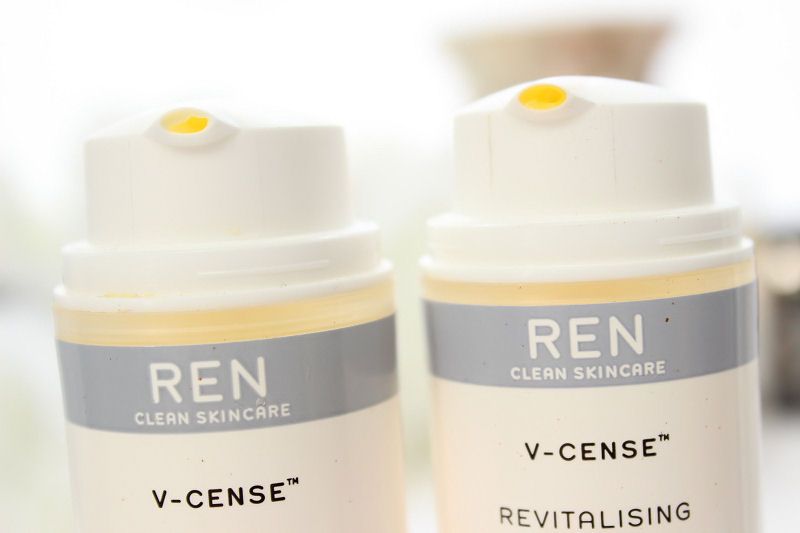 If I had to choose one skin care brand to use forever then it would be REN. Don't get me wrong, I do use other brands in my skin care routine but everything I have tried from REN so far I have loved and they are one of those brands that you can trust to offer a high quality, reliable product.
My favourite REN product is the Glycolactic Face Mask which does wonders for my skin and leaves it looking fresh and glowing after I use but but my more recent loves have been the *V-Cense day and night creams.
I've been using the V-Cense range for the past month or so and I've definitely noticed a difference in my skin. The formula of both creams is thick and creamy with the night one being a little more so which is to be expected. The fragrance is a little unusual as it contains frankincense which I don't think would appeal to everyone. Initially I wasn't too keen but it has definitely grown on me since using it and now I actually quite like it. My boyfriend, however, isn't a fan at all.
V-Cense contains anti aging properties which is a great bonus and is something I look for in skin care products now that I am in my mid twenties. The formula glides well over the skin and absorbs quickly so it is fine to use before applying make-up. I also find a little goes a long way with this moisturiser so you need to be careful how much you apply otherwise you can end up being a little shiny. As for skin types, personally I think it would suit dry or combination skin best but I would recommend asking for a sample size if you are thinking of giving it a go.
The REN V-Cense range are my current favourite moisturisers for day and night and I really enjoy using them. It leaves my skin is smooth, well hydrated and glowing which is perfect. I saw an improvement after using these products for just a couple of weeks and my make-up applies beautifully after I have used the day cream. It will be a sad day when they run out. I would definitely re-pirchase!  
If you want to give this range a try you can buy it from REN for £28.00 (Day Cream) £32.00 (Night Cream).
What is your favourite moisturiser? Have you tried the V-Cense range?

Check out these great blogs by my lovely advertisers:
Pink Champagne: Hoad Shoes – An Independent Little Shoe Shop
Pink Swirl: Beky Lou, Dulcie's Beauty Blog, Amanda Loves, Looks and Lifestyle, What Shell Says
Pink Pearl: MissLJBeauty, Satchels and Pearls, Scottish Stef's Nail, One Stop Savvy 
To advertise with Kimberley's Beauty Blog find out more info here