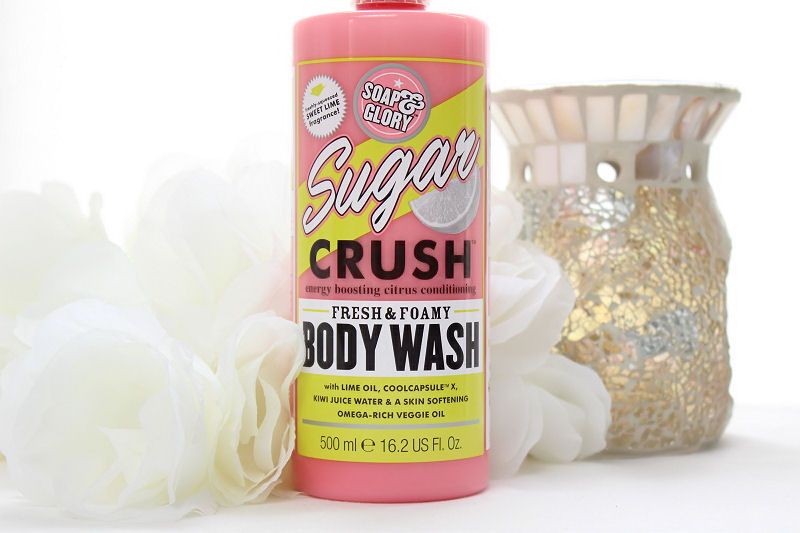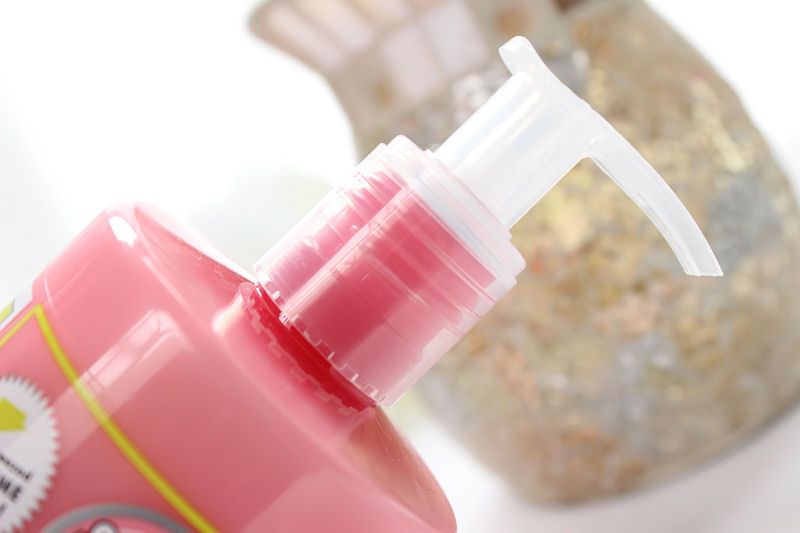 Soap and Glory is a brilliant skin care brand which I find to be the middle ground between cheaper high street brands like Radox and more expensive such as Laura Mercier. They have a huge range of products from scrubs to hand creams not to mention make-up too so whatever you are looking for you will find a high quality, reliable product here.
I've never been disappointed by a Soap and Glory product but I definitely do have my favourites. The product I will be speaking about today, Sugar Crush Body Wash is great but I'm not sure it falls into my favourite's because I do prefer the 'traditional' floral Soap and Glory scent. I find the citrus smell of Sugar Crush to be refreshing and lovely for Spring and Summer but it is pretty strong so I do find it to be a little overpowering at times. That's really just down to personal preference, though as my boyfriend loves this scent and I know it is also very popular with other people too.
Sugar Crush is a super fresh body wash that contains lime oil, kiwi juice water and omega rich veggie oil which does a brilliant job at cleaning the skin and leaving it feeling soft, smooth and nourished. It is also foams up nicely and slides over the skin so it's a really lovely product to use and thanks to the pump dispenser very hygenic and easy to get the perfect amount of product in the least amount of time.
You can buy a huge 500ml bottle of Sugar Crush Body Wash for £6.50 from Boots.. bargain!
What do you think of Soap and Glory Sugar Crush Body Wash?

Check out these great blogs by my lovely advertisers:
Pink Champagne: Hoad Shoes – An Independent Little Shoe Shop
Pink Swirl: Beky Lou, Dulcie's Beauty Blog, Amanda Loves, Looks and Lifestyle, What Shell Says
Pink Pearl: MissLJBeauty, Satchels and Pearls, Scottish Stef's Nail, One Stop Savvy 
To advertise with Kimberley's Beauty Blog find out more info here