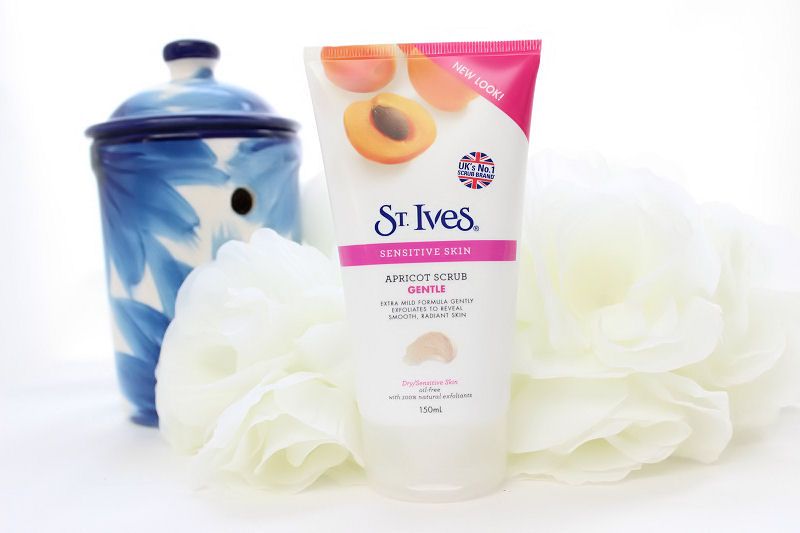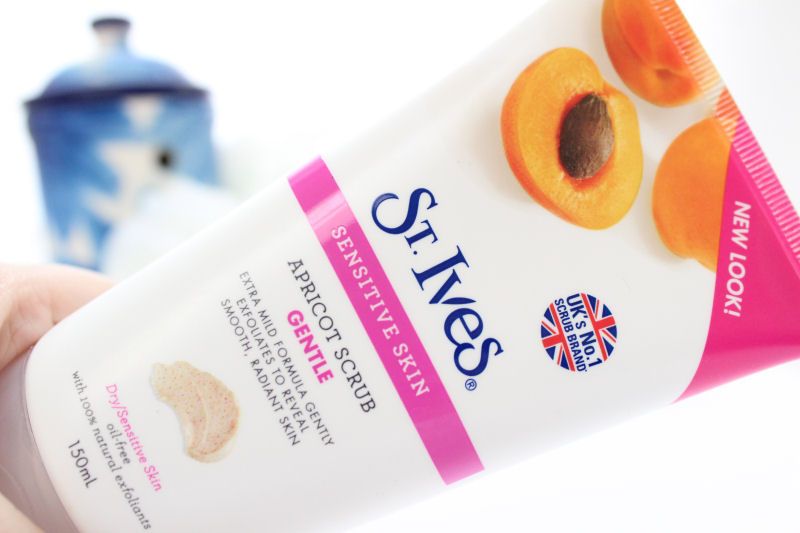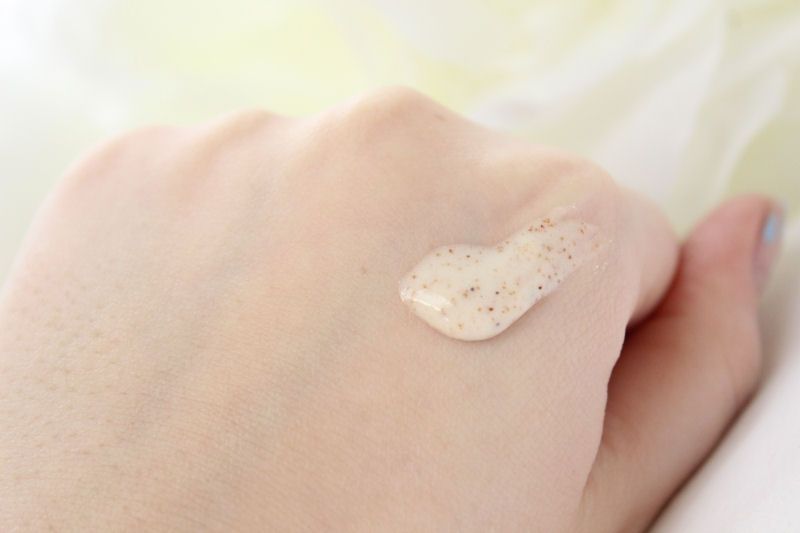 I'm yet to find my 'holy grail' exfoliator so this is the part of my skin routine that is often neglected. When searching for a new one in a recent trip to Boots I thought I would try the St Ives Apricot scrub because a few people have recommended it to me in the past and the natural exfoliants appealed to me.  Having sensitive skin, I picked the sensitive 'gentle' version as I need to be extra careful I don't use a scrub that causes irritation and I had high hopes I had finally found a facial scrub I would enjoy using.
Due to having sensitive skin I've always tried to exfoliate as little as possible so as a maximum I will do it once a fortnight (when I remember).  As I only bought the St Ives scrub recently I've actually only used it a handful of times and normally I would feel this is a little too early to review a skin care product but as I only plan on using it very rarely in the future if ever I thought this was an exception to that rule.
The St Ives Apricot scrub smells delicious and I loved that it is claimed to have an extra mild formula which gently exfoliates to reveal smooth and radiant skin. This was exactly was I was after but unfortunately even after only using this product a couple of times I know it's not the one for me. Sadly, I've this exfoliator to be a little too harsh on my skin so it's left feeling a little sore after use and also due to it being packed full of abrasive beads I find them really hard to wash Off. This may seem like a strange thing to say because it should be pretty simple right? but after splashing my face several times and gently patting it dry when applying my moisturiser I still find there are bits left on my face which makes it uncomfortable and irritating.
I'm really disappointed I haven't got on with this product because it smells lovely and it did do a really great job at exfoliating my skin. It's only early days so I might try it once or twice more but I'm not in a hurry because sadly I just didn't seem to click with it.
Priced at £4.29 I think this scrub is really good value for money and I would definitely recommend it to people who haven't got as sensitive skin as me… just be careful you wash your face A LOT after use!
Have you tried this scrub? Which is your favourite?

Check out these great blogs by my lovely advertisers:
Pink Champagne: Hoad Shoes – An Independent Little Shoe Shop
Pink Swirl: Beky Lou, Dulcie's Beauty Blog, Amanda Loves, Looks and Lifestyle, What Shell Says
Pink Pearl: MissLJBeauty, Satchels and Pearls, Scottish Stef's Nail, One Stop Savvy 
To advertise with Kimberley's Beauty Blog find out more info here