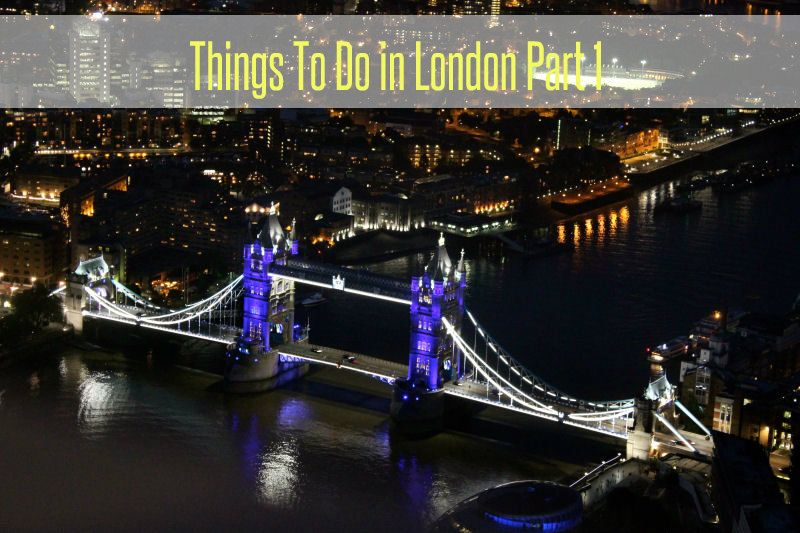 It was my boyfriends Birthday last month and without fail every year we plan a day of surprises for each other.  After nine years being together you may think that's becoming to be a bit of a struggle but there is so much to do in London there is always an endless list of options and of course there are other places we can visit outside the capital too.  
After a few days of research coming up with a variety of ideas I soon had a list of around twenty different things to do and that was a small selection from what I actually found.  This has inspired a new series on my blog called 'Things To Do In London' where I will be sharing some ideas with you. It's a little different from my usual beauty posts but if you're a regular reader you may have noticed from time to time different types of posts have been popping up on my blog and I'm really enjoying mixing things up a little and sharing my interests with my readers. My little corner of the web will always be mostly beauty orientated so don't worry if you're more interested in that side of things. I still hope you enjoy today's post.
Before we move onto talking about the London attractions I want to give a quick shout out to my bestie Lizi who let me use the photo in this post.. I love it!
Here are my first picks of 'Things To Do in London'…
Afternoon Tea at The Langham // Link

I love going to nice restaurants and one that stands out for me in particular is Roux at the Landau which is Michele Roux Jr's restaurant. I was lucky enough to go there for my Birthday last year and loved every second of it! Another restaurant they have is Palm Court where you can have a luxurious afternoon tea. This is somewhere I'd love to go and friends who have already been there have praised it very highly.
The National History Museum // Link

The Natural History Museum is a great place to go into London because not only do you learn a huge amount but it is totally free. I've been recently and even though it was on a Saturday, surprisingly the queues weren't that bad and before we knew it we were inside.
It was extremely busy so if you're not one for crowds then I would avoid this attraction but whether your going with friends, as a couple or a family it's nice place to go for a few hours or even all day if you want to take your time seeing everything. There's a lot to see inside and each area also has it's own shop so there is the opportunity to buy a little keepsake too. I particularly liked the area's featuring the dinosaurs as well as rocks and minerals.
London Zoo // Link

I absolutely love animals so I love to visit Zoo's to get a closer look. Part of me really enjoys going whilst the other part feels so bad they are not able to run wild but I find the animals and London Zoo are looked after very well and they working hard on conservation projects to try and help the animals and much as possible.
London Zoo is huge so you definitely need all day to see everything and bare in mind there is a lot of walking involved so wear comfortable shoes! If you time things right you might even get to see the animals being fed which is a great experience and really informative.
The London Eye // Link

The London Eye is a wonderful attraction that has been around for a few years now but isn't something I have experienced yet. On a clear day the views across London are incredible and at night the landscape changes into a flurry of lights as far as the eye can see.
A whole variety of packages are available from simply sharing a pod with others to chocolate, wine and champagne tasting so you can really make the most of your experience on the London Eye.

What London attractions do you like?

Check out these great blogs by my lovely advertisers:
Pink Champagne: Hoad Shoes – An Independent Little Shoe Shop
Pink Swirl: Beky Lou, Dulcie's Beauty Blog, Amanda Loves, Looks and Lifestyle, What Shell Says
Pink Pearl: MissLJBeauty, Satchels and Pearls, Scottish Stef's Nail, One Stop Savvy 
To advertise with Kimberley's Beauty Blog find out more info here