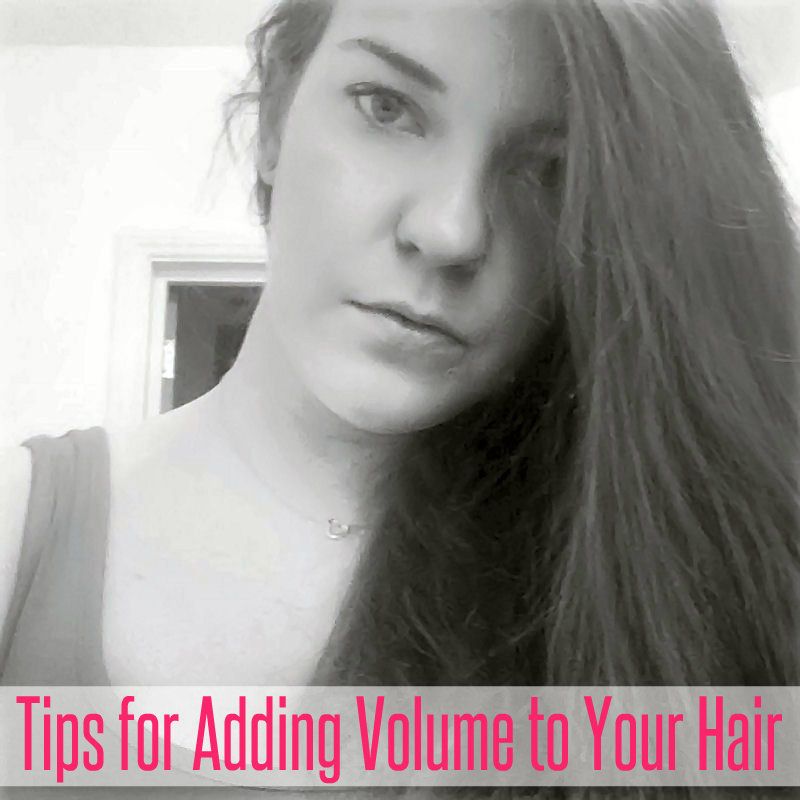 Everyone loves to have big voluminous hair but not all of us are gifted with hair which is naturally like this every day.  Having fine hair, in the past I have often found this to be a challenge but I have learnt some tricks over the years and what better way to share them with you than in a blog post? If you have any your own tips please feel free to leave a comment, I would love to read them!
#1 Volumising Products
I'm starting with the most obvious tip and that is to introduce hair products that are specifically designed to add volume to your hair.  There are many products that fall into this category but the ones I always use are Shampoo's and Conditioners and a favourite combination that I keep going back to is the thickening range by John Freida. There are also hairsprays, texturing sprays and powders that can help add volume to your hair as well.  I don't tend to use these very often but some of my favourites include the VO5 Oomph Powder, Toni and Guy Sea Salt Spray and James Brown Photo Finish Volumising Mousse. I tend to avoid using the Oomph powder unless my roots are very flat because it changes the texture of my hair which I'm not overly keen on but it does the job very well.  The sea salt spray adds beautiful volume and texture to the length of my hair but I only use this when I have waves. Lastly, I occasionally use a mousse on my hair but they do tend to dry it out if I use them for long periods of time so it isn't something I would use every time I was my hair.
#2 Don't Use Too Many Products

Despite what I've said in no.1 and there being lots of amazing volumising products on the market if you use too many at once or use products with a heavy texture you could actually achieve the opposite effect. Due to this I'm always very careful about the amount of products I use on my hair each time I wash it and stick to their bare minimum depending on what nourishment my hair needs and how I am going to style it.
#3 Back Combing

This post wouldn't be complete without mentioning back combing which is a simple method to add lots of volume to the hair. I love back combing because you can easily add volume to your roots as well as the length of your hair plus you have control over the amount of volume you add but it's not good to do it very often because it can damage your hair.  I probably back comb my hair once a week and mostly just on nights out when I want extra volume and I simply use any brush or comb I find, select a selection of hair, spray the underside of the roots with hairspray and then gently tease the upwards towards the roots in small sections starting as close to the roots as I can. I always leave a top layer of hair because this makes the back combing really easy to hide and after a little more hairspray I'm ready to go!
#4 Blow Drying Your Hair Up-side Down

This may sound odd to some people but for years I've blow dried my hair upside down. By this i mean I flip all my hair over my head so it is hanging in front of my face. This adds a huge amount of volume and I actually find it's much quicker to dry my hair this way.  One down-side is it can go a little frizzy sometimes but to combat this I use Moroccan Oil and tie my hair up for a short time and it soon calms down.

#5 Wash Your Hair
My hair doesn't tend to get greasy quickly and therefore I only wash it every 2-3 days. However, on the odd occasion when my hair is very flat the day after washing and I don't feel any of my other tricks will work I resort to washing my hair again. I've noticed this sometimes happens with certain shampoo's I use and it is very rare but this is always an option if nothing else works.
#6 Add a Little Dry Shampoo
I could have added this tip in section 1 but dry shampoo is such a brilliant product for adding volume to hair I think it deserves it's own section. I always use the Batiste Dry Shampoo as this product works brilliantly at both refreshing my hair and adding volume, particularly at the roots. Personally, I would recommend sticking to the original dry shampoo rather than the volume version because the texture is completely different. The latter being slightly sticky which I'm not a fan of.
#7 Styling
Styling can be both a good and bad thing for adding volume. If I'm curling my hair I find it is much easier to add and maintain volume than when I am straightening and by sectioning my hair into three layers before curling small sections I find this works really well. When it comes to straightening it's much harder and I find if I straighten my hair too much I easily go from having big voluminous hair to a flat, dull and lump hair style. To help prevent this I try to move the straighteners along my hair quickly and achieve the style by actually straightening my hair as little as possible.
 What do you think of my tips to add volume to hair? What are yours?

Check out these great blogs by my lovely advertisers:
Pink Champagne: Hoad Shoes – An Independent Little Shoe Shop
Pink Swirl: Beky Lou, Dulcie's Beauty Blog, Amanda Loves, Looks and Lifestyle, What Shell Says
Pink Pearl: MissLJBeauty, Satchels and Pearls, Scottish Stef's Nail, One Stop Savvy 
To advertise with Kimberley's Beauty Blog find out more info here