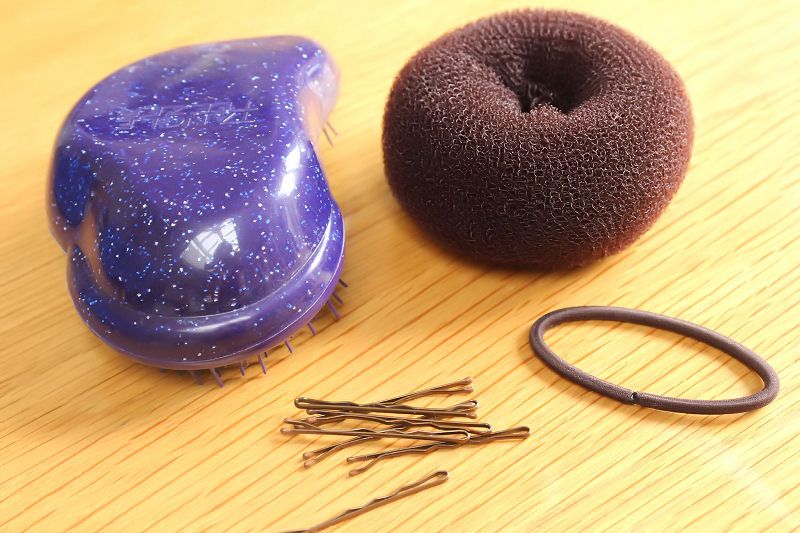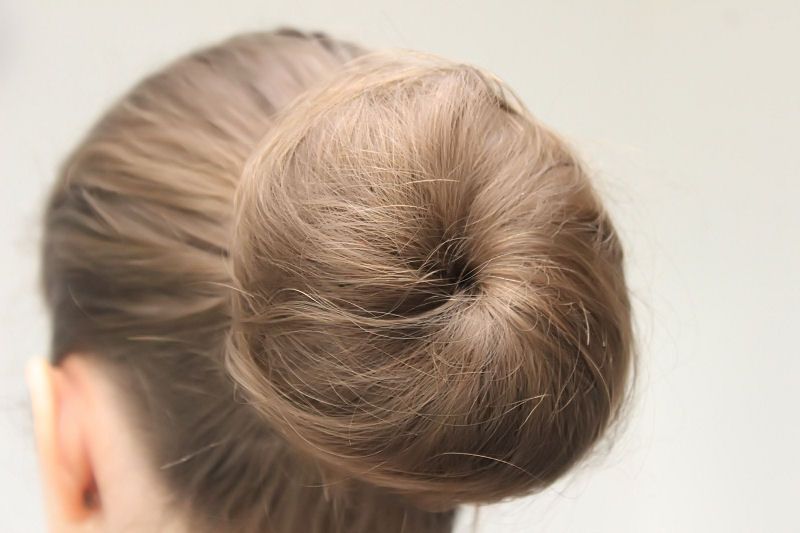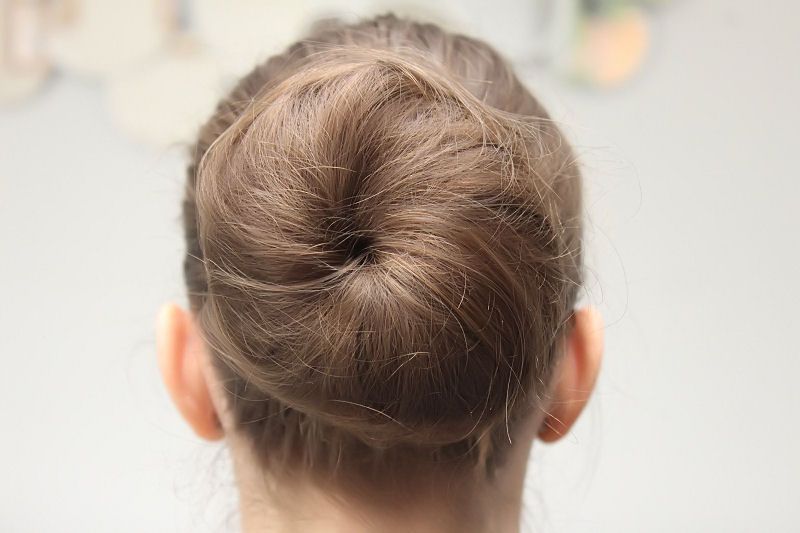 Hello Everyone! Today's blog post is all about a simple everyday hair style you can re-create with minimal effort in only five-ten minutes.  It's perfect to wear during Spring and Summer when you want to keep your hair up out of your face and neck and looks great both during the day softened by pulling out some small strands of hair or in the evening blinged up to make it look a little more fancy. It's one of those hairstyles which is really versatile so whether you want to achieve a quick messy look or neatly finished you can!
What You Need:
– A brush
– Bobby Pins
– 1 Hair band
– 1 Bun Ring
– Hairspray
The Steps:
1) Brush your hair to remove any tangles
2) Scoop your hair into a pony tail and tie with the thin hair band. You can make it as tight or lose as you like and also experiment with where you want your bun. You don't have to have it up high like I have, it looks very pretty down low to the side too.
3) Put your pony tail through the bun ring so it is sitting at the base.  Grab your pony tail and fan it out a little before wrapping it over the edge of the bun ring to the other side and then wrapping it around. Make sure you cover all of the bun ring. This gets easier with practice.
4) Tuck the end of your hair under the bun ring and clip in place using the bobby pins. You can use as many as you like depending on how secure you need it to be. I usually use up to ten. To finish spray all over with hair spray.
Tips:
1) This works best one 1 day old hair as the grips stay in better
2) The bigger your pony tail the messier the effect and the easier it is to cover the bun ring so maybe think about using extensions, back combing your hair or using textured hair rather than straight.
What do you think of this hair style and tutorial?

Check out these great blogs by my lovely advertisers:
Pink Champagne: Hoad Shoes – An Independent Little Shoe Shop
Pink Swirl: Beky Lou, Dulcie's Beauty Blog, Amanda Loves, Looks and Lifestyle, What Shell Says
Pink Pearl: MissLJBeauty, Satchels and Pearls, Scottish Stef's Nail, One Stop Savvy 
To advertise with Kimberley's Beauty Blog find out more info here