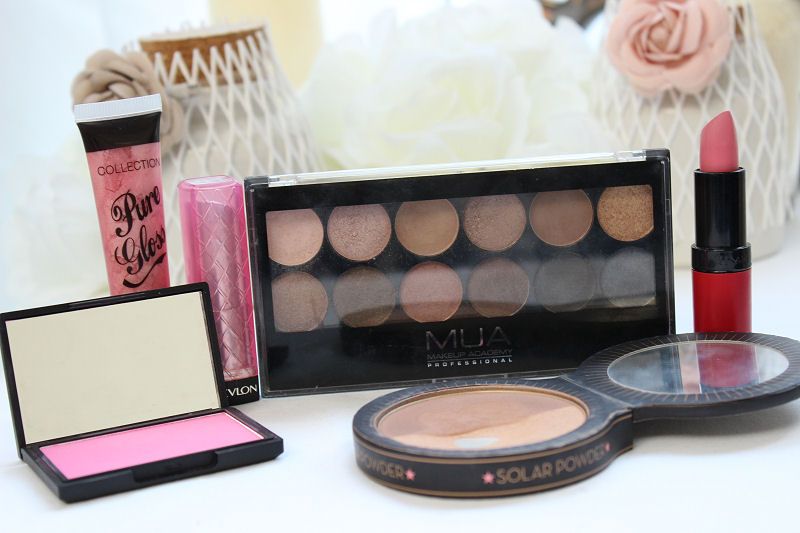 I recently wrote a blog post featuring my 6 must have high end Spring products and you guessed it, now it's time to share my 6 must have high street/drug store products with you. This was very challenging because there are so many amazing products out there but eventually I managed to narrow it down, although three are lip products! 
Rimmel Kate Moss Lipstick in #101 | Link  | £3.99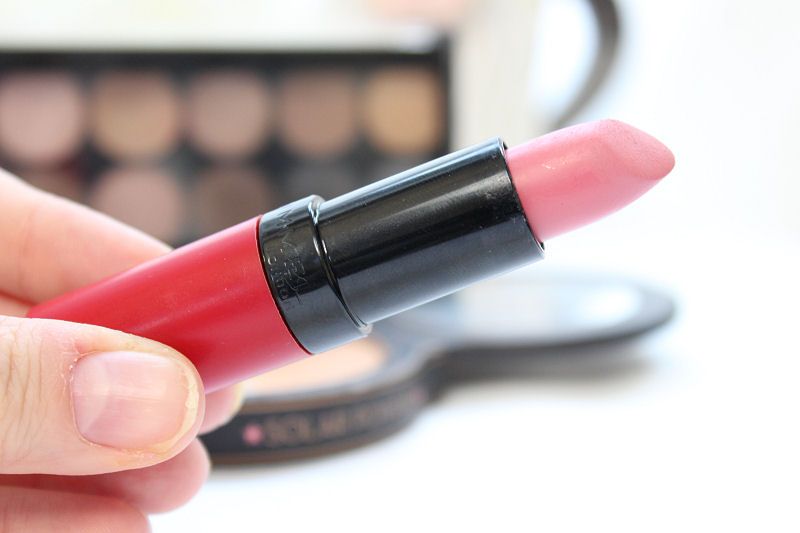 Rimmel is a popular high street brand and I think one of their best products are their lipsticks. My favourite is 101 from the Kate Moss range because it's a pretty matte 'your lips but better' shade that looks lovely during the day to finish a natural make-up look or when teamed with a smokey eye in the evening. I find it a little drying so I always wear lip balm underneath and I re-apply it as little as possible. It's a really pretty shade to wear during Spring and Summer.
Collection Lip Gloss in Cupcake | Link | £2.19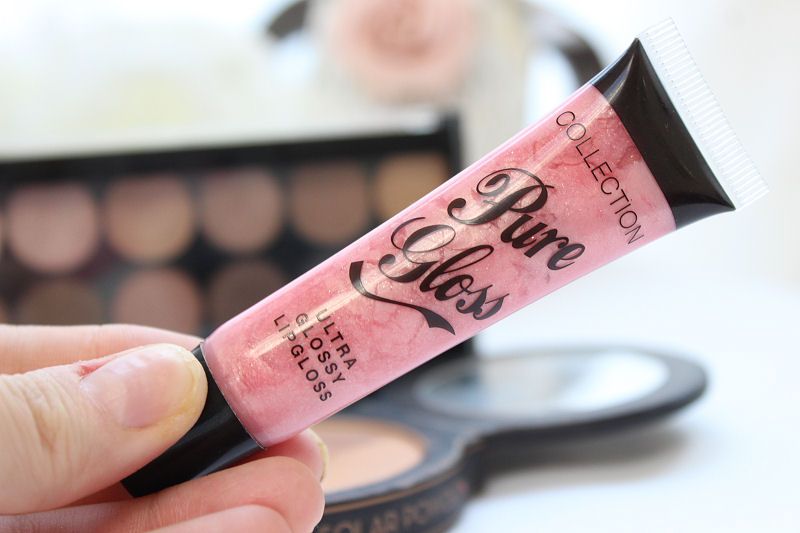 Collection probably one of the first make-up brands I bought from when I was younger and now I find myself going back to try more and more of their products. One which recently appeared in my favourites is this pretty baby pink lip gloss in the shade Cupcake. It has a shimmer running through it which looks lovely and also makes your lips look a little plumper. The texture is very light but is a little on the thin side so it comes out of the tube very quickly. This means you need to be careful when applying it because you can end up with too much on your lips but the shade works really well on it's own or when paired with lipsticks. This is the perfect shade for Spring!
Sleek Blush in Pixie Pink | Link | £4.49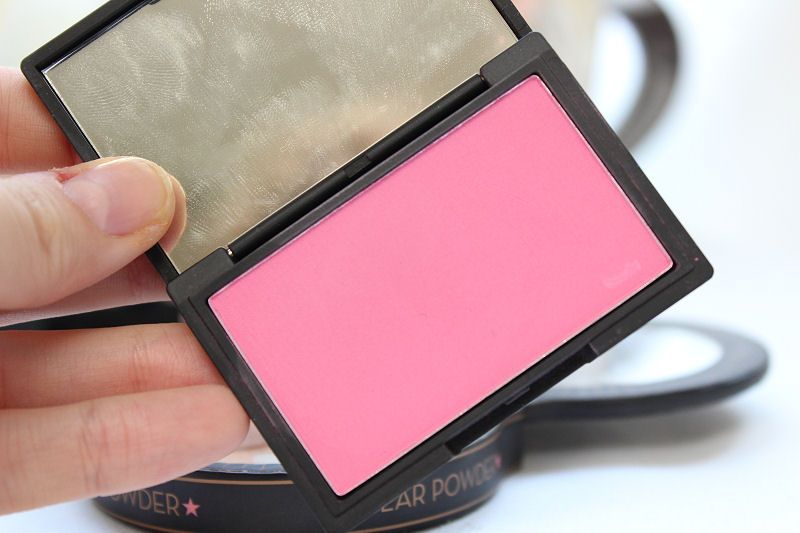 Sleek is an amazing brand when it comes to blush and is definitely my favourites on the high street. The blush pictured here is a bright pink called Pixie Pink which is very pigmented so apply with caution if you don't want to end up looking like a clown. I would definitely recommend tapping of the excess and making sure you have time to blend it out properly. 
This isn't a quick blush to apply but it is beautiful and gives your cheeks a gorgeous pop of colour. Lots of other shades are available too and they are definitely worth a look because the formula is smooth, creamy and blends easily over the skin making this product easy to work with and perfect to wear during Spring.
Soap and Glory Solar Powder Bronzer | Link | £11.00

 

You can tell this product is well loved because I have it pan on it. I find Soap and Glory Solar Powder a great alternative to Nars Laguna and it has been been the one I have been reaching for over the past few weeks. 
The finish is matte which is perfect because I prefer to have my shimmer in a highlighter or eyeshadow and the soft, creamy texture is very blendable so you're never left with streaky marks. The shade is also great to use if you have a pale complexion because you're not left looking orange! You skin is given a beautiful sunkissed glow which is perfect for Spring when you want to add a little extra colour to your face.
I'm not sure why the lighter shade has hit pan where the darker hasn't because I always swirl the two shades together before application, I assume maybe it is a softer formula so more picks up on the brush. 
Revlon Lip Butter | Link | £5.99
 

The Revlon Lip Butters were a really popular product with beauty bloggers last year and I can definitely see why. The formula is so creamy it melts onto the lips making them extremely hydrating and comfortable to wear. A beautiful range of shades are available and the one pictured here is a pretty shimmery baby pink named Cotton Candy. This is a similar shade to the other lip products which is definitely my 'go to' colour for Spring.
The formula of the lip butters is a hybrid between a lipstick and lip balm and some are sheerer than others so definitely give them a swatch before you buy. Cotton Candy is more on the sheer side.
As you can see, I hardly have any left and I would love to tell you it's because I've been wearing it so much I've used it all up but sadly that isn't the case. Instead, I had a bit of a disaster with the lipstick after leaving it in my handbag on the floor with the underfloor heating on……
MUA Undressed Eyeshadow Palette | Link |£4.00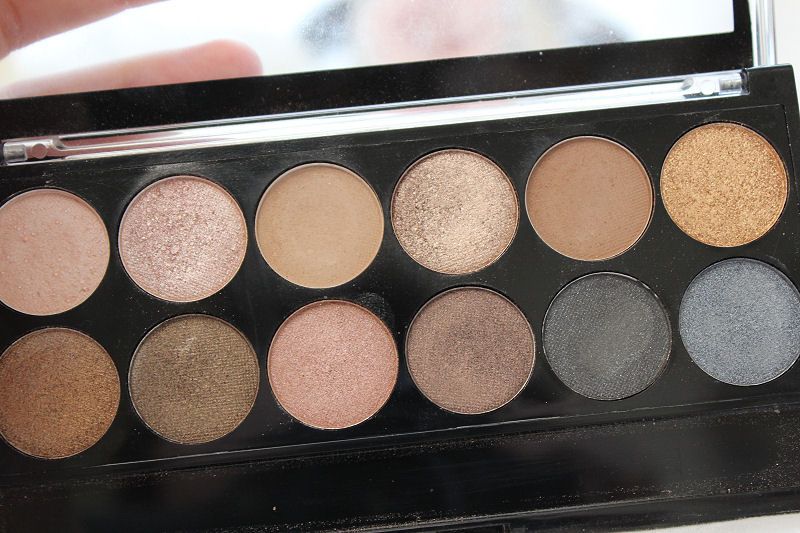 If I'm honest when I first saw MUA in Superdrug I was a little sceptical about the products because of the low price tag but I saw so many people raving about their eyeshadow palettes I decided to give one a try. I bought the Undressed palette because the shades are all very wearable and perfect to create an evening or day time look all year round. They are also very similar to those in the Urban Decay Naked 1 palette but considerably cheaper! See my comparison post here.
I was surprised by the quality of the shadows for the price and I actually find them easier to work with than some MAC ones because they seem to blend better. It's a brilliant palette for the price.
What do you think about 6 must have high street make-up products for Spring?

Check out these great blogs by my lovely advertisers:
Pink Champagne: Hoad Shoes – An Independent Little Shoe Shop
Pink Panther: Beky Lou, Dulcie's Beauty Blog, MissLJBeauty, Satchels and Pearls, Adventures of an Anglophile, Polkadella, Beauty Queen UK 
Pink Pearl:, Scottish Stef's Nail, Topdraw Fashion, Confessions of a Secret Shopper, Pink Confetti, Two Little Owls Blog 
To advertise with Kimberley's Beauty Blog find out more info here