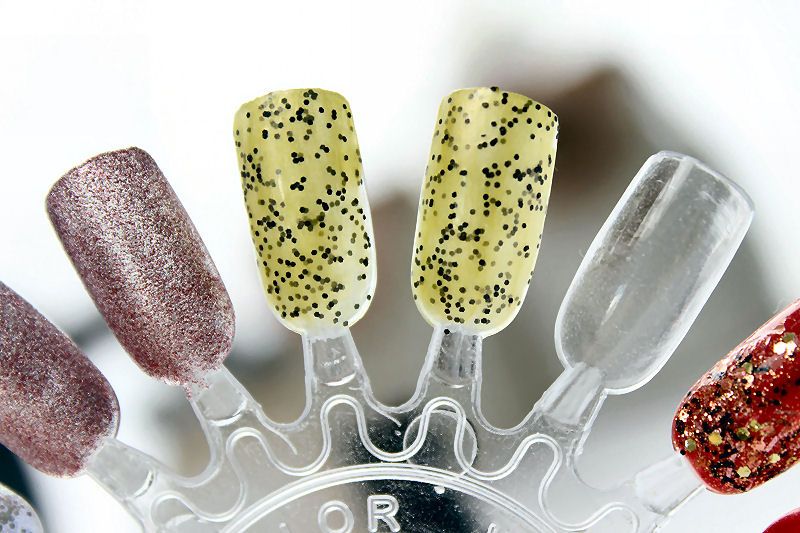 Today's review features a *nail polish with a twist because unlike all of the others in my collection this one is guaranteed to be completely vegan friendly. Being an animal lover I like to use animal friendly products where possible so when I came across Fairy Pants I was interested to see what their products are like.
Fairy Pants is small company that not only makes vegan cosmetics but also hair accessories, jewellery and handmade clothes. At the moment they have limited items on their website but it is definitely worth still taking a a look and they have a new range coming out soon too.
The nail polish I will be speaking about today is called Buttercup which describes this shade perfectly. The formula contains numerous black specks which are suspended in a subtle yellow liquid which looks very pretty on the nails. I'm loving the speckled polishes that are on the market at the moment and this is no exception.
Buttercup has a thin formula which applies a little patchy at first but after 3-4 coats you get a pretty opaque finish which lasts a good few days without chipping when teamed with a good base and top coat. The end result also has a slightly pearl affect which is perfect for Spring and Summer.
You can buy the Buttercup polish from Fairy Pants for £3.99 soon as well as the other colours in the range Bluebell (blue), Rose (pink), Lilac, Mint (green).
To get a 15% discount off all purchases enter the code '2014' at the check out.
What do you think of the Fairy Pants Vegan polish?

Check out these great blogs by my lovely advertisers:
Pink Champagne: Hoad Shoes – An Independent Little Shoe Shop
Pink Panther: Beky Lou, Dulcie's Beauty Blog, MissLJBeauty, Satchels and Pearls, Adventures of an Anglophile, Polkadella, Beauty Queen UK 
Pink Pearl:, Scottish Stef's Nail, Topdraw Fashion, Confessions of a Secret Shopper, Pink Confetti, Two Little Owls Blog 
To advertise with Kimberley's Beauty Blog find out more info here