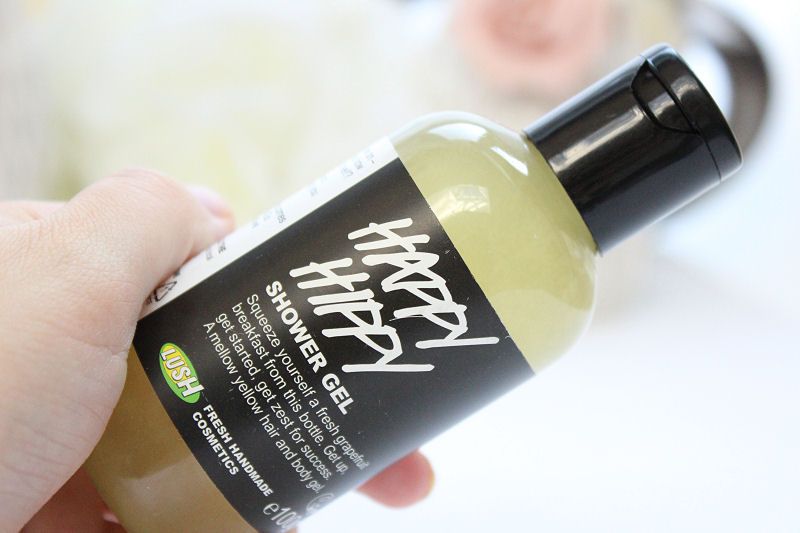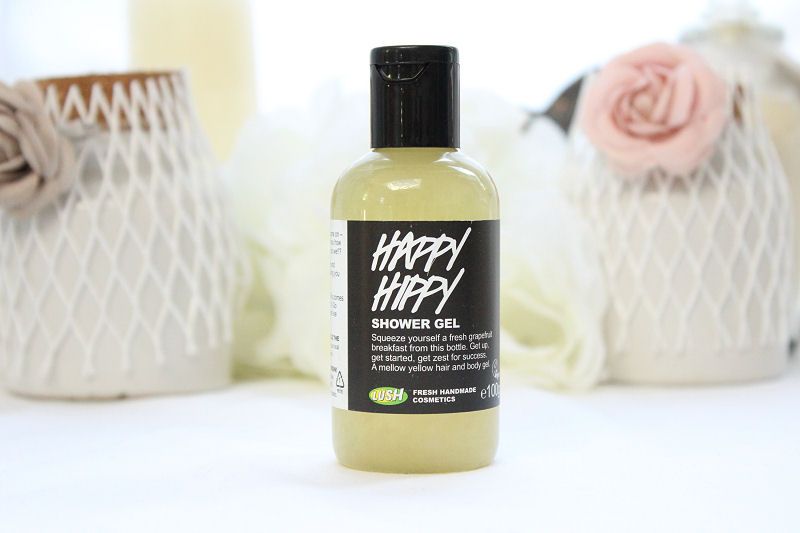 *Happy Hippy is a wonderful shower gel from Lush to wake you up in the morning. It's bright yellow colour reminds me of sunshine which is the perfect start to the day and good weather makes everyone feel bright and happy.
The texture of Happy Hippy is a thick gel which is to be expected from a shower gel and it lathers up really well when applied so you only need to use very little each time. The scent smells deliciously sweet, re-freshing and fruity thanks to the pink grapefruit and essential oils (grapefruit and bergamot) and francincence. This is one of my favourite shower gel scents by Lush with the only competition being Snow Fairy… I can't decide which I prefer!
After using Happy Hippy my skin feels clean and the formula is not at all drying which is good.  You can use it as a shampoo as well which is tempting because of the yummy fragrance but I prefer to stick to volumising shampoo's such as Seanik so have never tried it. I'm not really a fan of multipurpose skin and hair products.
You can buy Happy Hippy from Lush starting from £3.10 which is expensive when compared to other shower gels on the market but worth it because of the natural animal friendly ingredients and the fact that it is hand made. I will definitely be buying another bottle of this when I have finished this one! What do you think of the Lush shower gels?

Check out these great blogs by my lovely advertisers:
Pink Champagne: Hoad Shoes – An Independent Little Shoe Shop
Pink Panther: Beky Lou, Dulcie's Beauty Blog, MissLJBeauty, Satchels and Pearls, Adventures of an Anglophile, Polkadella, Beauty Queen UK 
Pink Pearl:, Scottish Stef's Nail, Topdraw Fashion, Confessions of a Secret Shopper, Pink Confetti, Two Little Owls Blog 
To advertise with Kimberley's Beauty Blog find out more info here