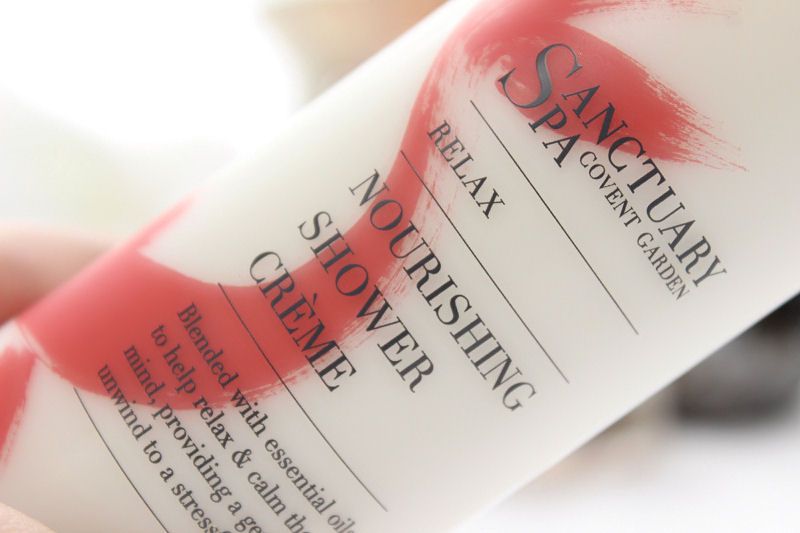 I hope everyone has had a good week and has some nice plans this bank holiday weekend. Tonight I will be having a nice relaxing evening with friends as we're having a get together to play poker and have a BBQ (if the weather is good) and we're spending tomorrow with my family which will be equally as nice.
Today's blog post features a really gorgeous product from Sanctuary Spa which is the *Nourishing Shower Creme. I'm a big fan of Sanctuary Spa and find their products to always be a good quality, reliable and smell amazing. This one is no exception. The Nourishing Shower Creme has a beautiful rich floral scent which is slightly sweet and matches the product perfectly because the formula is also rich and creamy.
Sanctuary Spa Nourishing Shower Creme lathers up really nicely and when I use it the whole bathroom is filled with the lovely scent. It feels very soothing and hydrating and lives up to it's name of being nourishing because my skin feels silky smooth after use. I've never used a shower creme that has a texture as soft as this!
You can buy the Sanctury Spa Nourishing Shower Creme from Boots for £7.50.
What do you think of Sanctuary Spa products?



Check out these great blogs by my lovely advertisers:
Pink Champagne: Hoad Shoes – An Independent Little Shoe Shop
Pink Panther: Beky Lou, Dulcie's Beauty Blog, MissLJBeauty, Satchels and Pearls, Adventures of an Anglophile, Polkadella, Beauty Queen UK 
Pink Pearl:, Scottish Stef's Nail, Topdraw Fashion, Confessions of a Secret Shopper, Pink Confetti, Two Little Owls Blog 
To advertise with Kimberley's Beauty Blog find out more info here