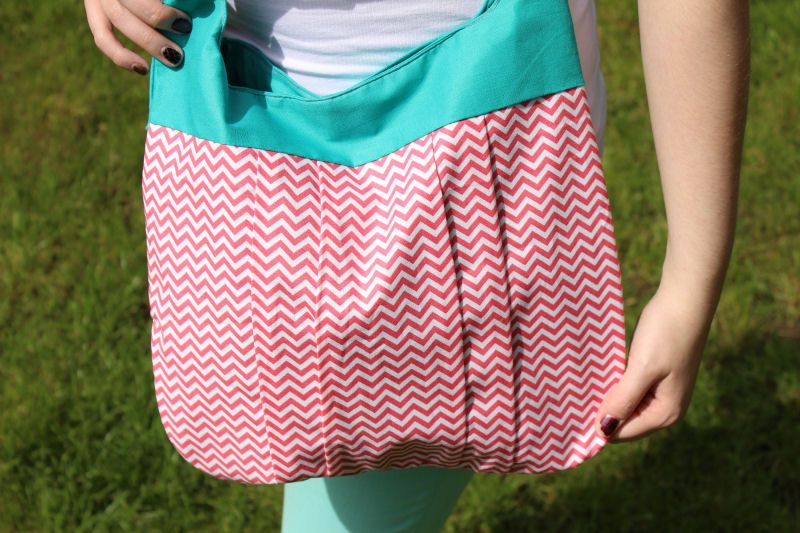 Hello Everyone! Spring has well an truly sprung so I have swapped my dark nail polishes for my pastels and my darker clothing for my light, bright and pastel colours. I'm really loving re-discovering my Spring and Summer wardrobe because I love wearing my favourite pieces and finding ones I had forgotten about. It feels like you have been shopping without any of the expense!
Today's post features a stunning hand made *bag by Bolder Bags which is perfect for Spring and Summer. Bolder Bags is owned by a lovely lady named Marketa who is based in the USA but luckily for us ships world wide. Marketa was inspired by her great grand mother to sew and spent her childhood learning numerous skills from sewing, knitting and crochet before creating her own gorgeous pieces to share with us all.
In 2012 Bolder Bags was born and all of their products are available online at Etsy. I love this brand because each and every product is handmade and the style of the bags are so unique. I love the pretty colour combinations and the fact you can request your own if you had something different in mind
The colours of Bolder Bags are true to name and are bright and vibrant, although there are some more neutral coloured ones available too. The finish is to an extremely high quality and the pretty pleated detailing on the front of the bags makes a lovely addition as well as the pocket hidden instead. The strap is completely adjustable so you can wear the bag as high or low as your like and the size is spot on for carrying your essentials plus a few extras.  It would be really great if these bags were available in larger sizes too as I think that would make fantastic beach bags.
As much as I love designers and shopping on the high street I love to find amazing brands like this where you can pick up beautiful unique pieces that are different from what the majority of people have. I like knowing I can turn up to a BBQ or another Spring/Summer occasion and know I will be the only one sporting this accessory and I love using this bag. Without doubt this bag screams Spring. The pretty white and pink chevrons against the bright turquoise look lovely when teamed with other coloured pieces like in my picture above or white jeans.
You can buy one of these lovely bags (there are many different ones available as well as scarves) from the Bolder Bags website for very reasonable prices. Priced at around £23.00 these bags are brilliant value for money and shipping to the UK is very quick! If you're interested in finding out more take a look at the Bolder Bags Twitter and Facebook page.
What do you think of this bag for Spring?

Check out these great blogs by my lovely advertisers:
Pink Champagne: Hoad Shoes – An Independent Little Shoe Shop
Pink Panther: Beky Lou, Dulcie's Beauty Blog, MissLJBeauty, Satchels and Pearls, Adventures of an Anglophile, Polkadella, Beauty Queen UK 
Pink Pearl:, Scottish Stef's Nail, Topdraw Fashion, Confessions of a Secret Shopper, Pink Confetti, Two Little Owls Blog 
To advertise with Kimberley's Beauty Blog find out more info here