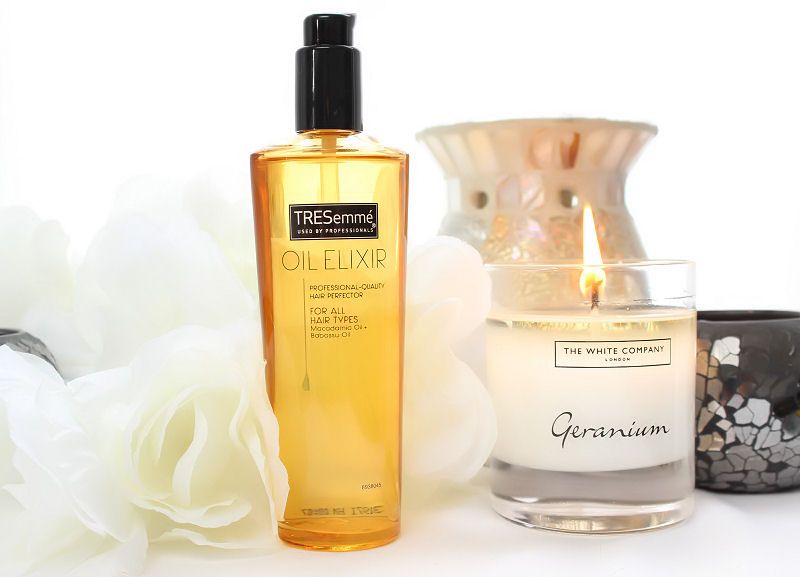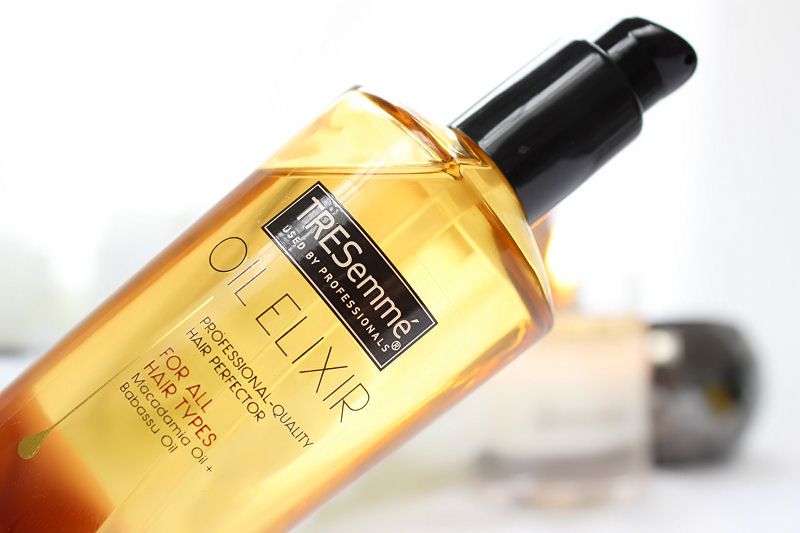 Hello Beauties! I hope you're all well and enjoyed the bank holiday weekend if you're in the UK. Mine was a little up and down because on Friday after a visit to the doctors I was diagnosed with Post Viral Bronchial Spasms due to the bad coughing and chest pains I was experiencing. I've been given an inhaler which is helping but I still find it hard to breathe at times which is really horrible!  I still got to spend some time with my family and blogging which was really nice but missed out on a night out with friends because sadly I wasn't up to it.
Anyways, enough about my aliments and onto today's post….
I've been a fan of hair oils for a while because they feel like such a nourishing and luxurious product. I've tried a variety over the years and they really aid with keeping my long hair looking healthy which is great because I don't get it cut as often as I should (I hate losing the length) and I also use styling tools on my hair most days so my poor hair is subjected to heat on a regular basis. 
A recent addition to my hair care collection  is the *TRESemme Oil Elixir which sounds like a gorgeous product just from the name let alone anything else.  The packaging is sleek and simple which shows of the product to the full and the pretty gold liquid looks dreamy through the transparent casing.
TRESemme Oil Elixir is packed full of nourishing ingredients for the hair including the well known Macadamia Oil and Babussu oil which unlike what many people think do not leave your hair feeling greasy.  Instead it is the perfect treat to keep your hair looking good.  
The texture of this oil is light but not greasy or sticky and it is suitable for all hair types. Even though I have long hair I find applying just one pump works perfectly and I do this on both wet and dry hair starting half way down and concentrating mostly on the tips. I never apply hair oils to my roots.
After using this beautiful Elixir my hair is left feeling soft and it has a gorgeous shine. My hair looks healthier and the texture looks smooth but not flat. It is a really great product to use as a hair treatment but also to combat any frizz or flyaways and define curls.
In the past I have always sworn by my Moroccan Oil but the TRESemme Oil Elixir is a really great alternative to use. I find it works just as well and it is considerably cheaper priced at £9.99 in Boots. Once again TRESemme hasn't let me down.. this product is brilliant!
What do you think of the TRESemme Oil Elixir?

Check out these great blogs by my lovely advertisers:
Pink Champagne: Hoad Shoes – An Independent Little Shoe Shop
Pink Panther: Beky Lou, Dulcie's Beauty Blog, MissLJBeauty, Satchels and Pearls, Adventures of an Anglophile, Polkadella, Beauty Queen UK 
Pink Pearl:, Scottish Stef's Nail, Topdraw Fashion, Confessions of a Secret Shopper, Pink Confetti, Two Little Owls Blog 
To advertise with Kimberley's Beauty Blog find out more info here