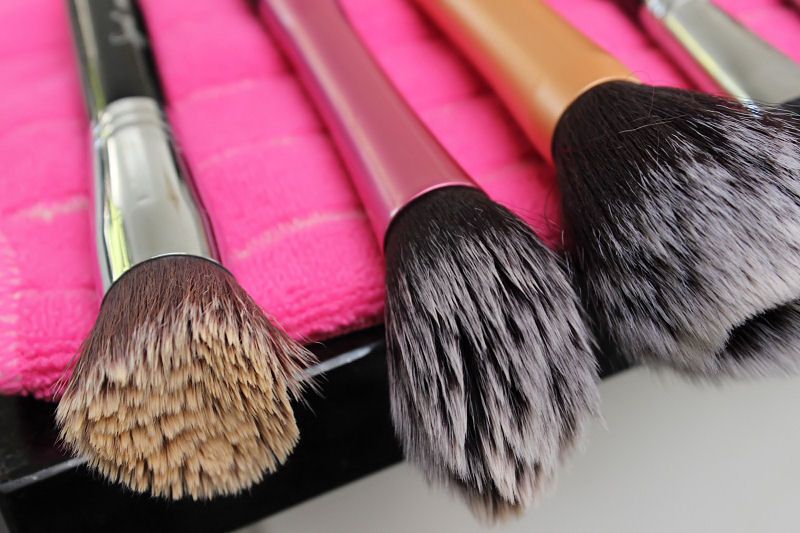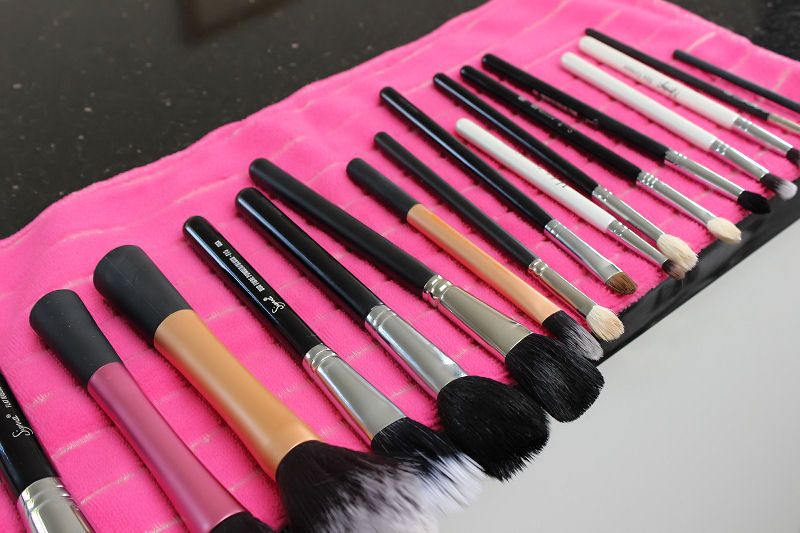 I've mentioned the importance of cleaning your make up brushes before and I'm sure this won't be the last time because it is something that I feel strongly about.  I know it's a chore and if you are lucky enough to have lots of brushes it can be time consuming but the build up of bacteria on your tools is really bad for your skin and product build up can also mean the application of your make-up is affected.  Therefore not only are you improving the hygiene of your skin but also the way your makeup looks.


Below is a simple step by step guide detailing how I clean my makeup brushes.  I tend to do this deep clean once a week but even this isn't really often enough. There are a whole host of ways to clean your brushes and I'm not saying this is the best way, it's just how I do it.


What you will need?


1)      Brushes
2)      Warm Water
3)      Pot or mug
4)      Baby shampoo


What do you do?


1)  Gather all the brushes you want to clean
2)  Put a little warm water and baby shampoo into a tub (a shallow one is best so you can press the brush on the bottom)
3) Swirl your brush around in the water being careful not to get the metal wet as this can make the glue melt resulting in the bristles of your brush falling out.. not good
4) Put a little baby shampoo on your hand and gently rub the brush against it.  You will soon see the product coming off on your hand.
5) Rinse your brush under the tap
6) Repeat steps 3-5 until your brush is clean.  You may need to replace the water in your pot a couple of times too.


To dry your brushes always keep them on their side and ideally resting on a towel.  The length of drying time depends on the size of your brush, if it's natural or synthetic and the cleaning material you use.  Baby shampoo works well to clean your brushes, smells nice and leaves your brushes feeling soft but you will find your brushes take a lot longer to dry than if you use a brush cleaner such as the one by MAC.  Despite this, I do prefer to use baby shampoo as it works out so much cheaper and I usually wash my brushes in the evening so it doesn't make a difference to me, they are always dry by morning.


How do you dry your brushes? What product/s do you use?

Check out these great blogs by my lovely advertisers:
Pink Champagne: Hoad Shoes – An Independent Little Shoe Shop
Pink Panther: Beky Lou, Dulcie's Beauty Blog, MissLJBeauty, Satchels and Pearls, Adventures of an Anglophile, Polkadella, Beauty Queen UK 
Pink Pearl:, Scottish Stef's Nail, Topdraw Fashion, Confessions of a Secret Shopper, Pink Confetti, Two Little Owls Blog 
To advertise with Kimberley's Beauty Blog find out more info here