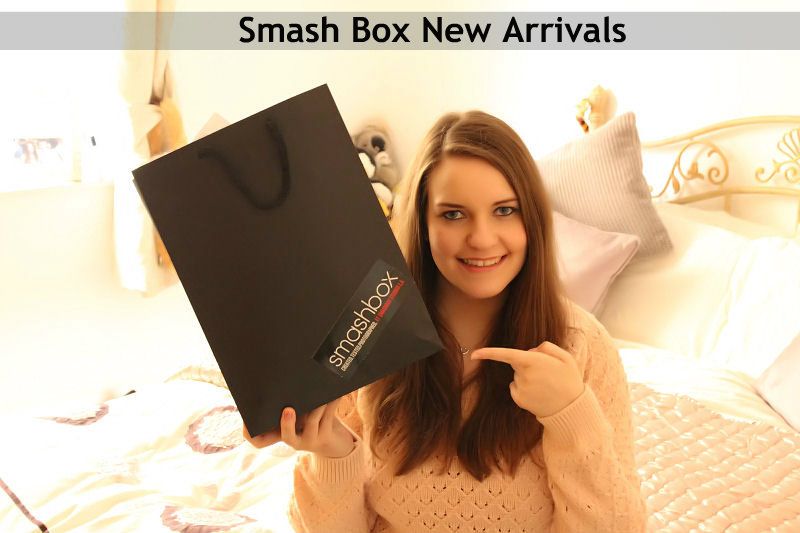 Hello Everyone! This weeks You Tube video is all about the new product releases by Smash Box. Some of the products have hit the stores in the past month and others will be heading our way in July but all are amazing and definitely worth a look!
I had a lot of trouble filming this video because the lighting was so bad I had to play around with the set up for an hour or so and I kept getting really tongue tied for some reason! They will make a pretty good bloopers video, though!
I'm still trying to work out a good location to film and my set up but I hope to get more comfortable filming videos soon and have got some good tips from you guys on Twitter I can't wait to try out this weekend! I'm most probably going to film a Spring related video!
Please show me some support by liking the below video, leaving a comment and subscribing to my You Tube channel. Thanks!

What do you think of the Smash Box new arrivals?

Check out these great blogs by my lovely advertisers:
Pink Champagne: Hoad Shoes – An Independent Little Shoe Shop
Pink Panther: Beky Lou, Dulcie's Beauty Blog, MissLJBeauty, Satchels and Pearls, Adventures of an Anglophile, Polkadella, Beauty Queen UK 
Pink Pearl:, Scottish Stef's Nail, Topdraw Fashion, Confessions of a Secret Shopper, Pink Confetti, Two Little Owls Blog 
To advertise with Kimberley's Beauty Blog find out more info here