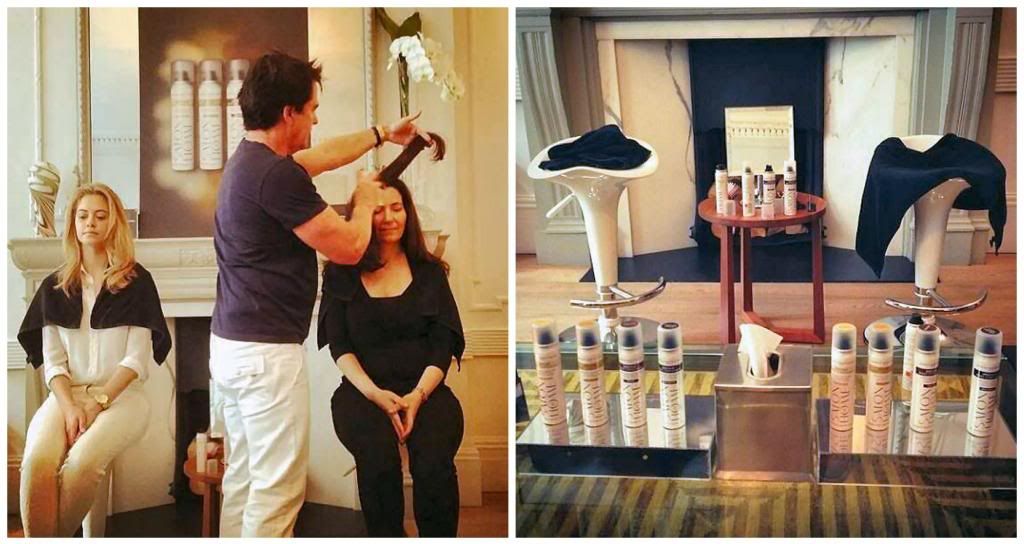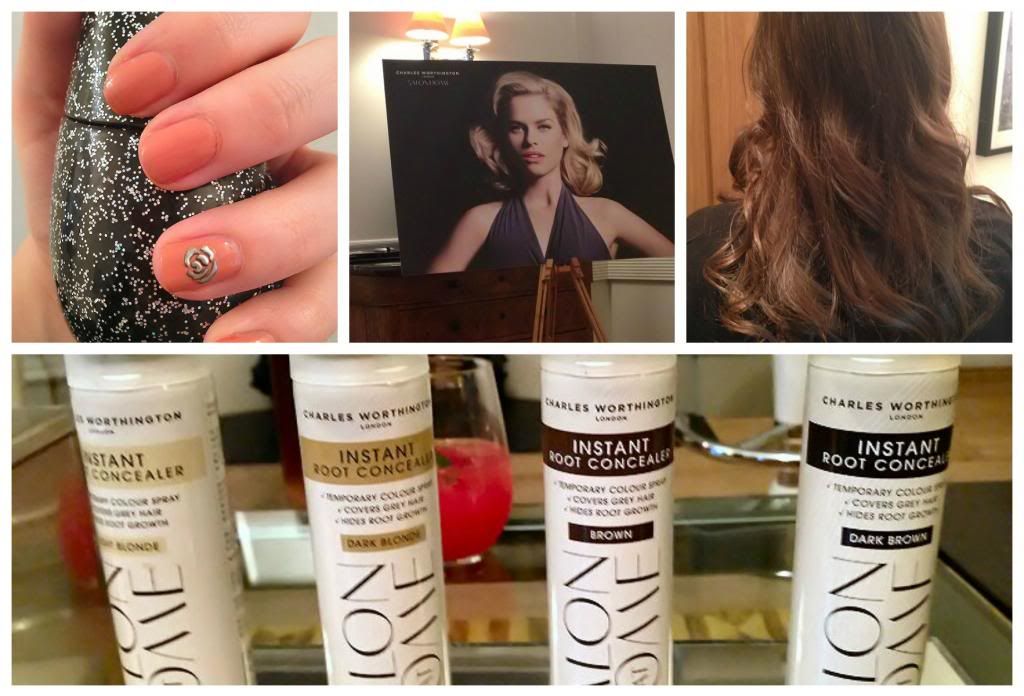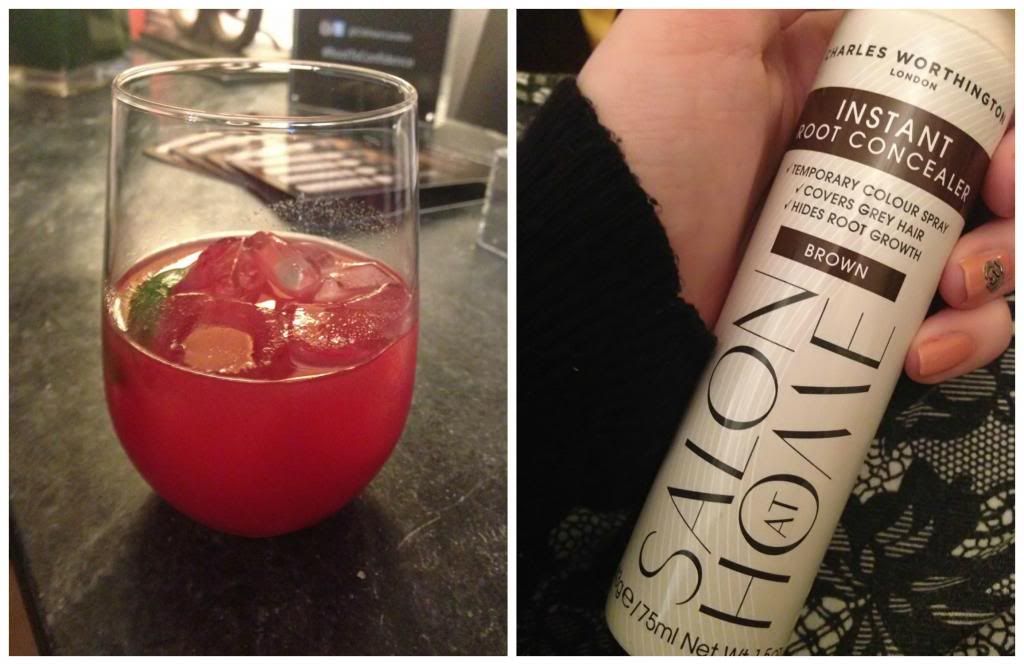 Hello Lovelies, last week I was lucky enough to be invited to an exclusive event with Charles Worthington at a lovely hotel in London. I was very excited to attend as it was a very small event and by a brand that I genuinely love and have been used for years so to be given the chance to attend the product launch and meet Charles was incredible.
I arrived shortly after the start with my best friend Emma who is also a big fan of Charles Worthington and were welcomed by the friendly PR team and hairdressers. After having a chat and a delicious Sea Breeze cocktail the pampering begun and we both had a manicure. I chose this pretty nude polish by Bourjois and teamed it with these unusual silver rose tattoo's as I wanted something neutral and loved the end result.. I'm still wearing this on my nails!
As soon as our nails were done we were taken into the main suite where Charles had a chat to us before starting a presentation about his new product. It was great he came along to the event and it was fantastic to hear him speak passionately about his product and how it what created. Charles even did a demonstration on two models so we could see this innovative new product in action which was perfect.
The new product is called the Instant Root Concealer and is a product I think will take the hair market by storm when it is released in July and will definitely be a hyped about must have product. It can be used in four ways:
– To conceal roots– To create roots– To conceal grey hair– To ombre your hair
Instant Root Concealer was first created for women who dye their hair and is to be used when you get the first re-growth before you are due for your next colour to be applied. It's purpose isn't to replace dying your hair but to give you a confidence boost inbetween treatments when you may feel a little self conscience which means you can have the perfect colour all year round. 
The product is a fine mist which clings to the hair and can be layered to achieve the perfect coverage but doesn't change the texture of the hair or dye it. The result is only temporary so comes out when you wash it but can be re-applied whenever you need in only a few minutes. It is very quick to do as you simply section the hair and spray the product on the hair from a distance.
Four colours are available in the range (two blonde and two brunette) but as you can layer the product to create the correct colour coverage you can't go far wrong with picking the wrong one. I also love that it can be used to ombre the bottom of your hair! I've been thinking about doing this for a while so I'm very excited to try this temporarily to get a feel for what it is like! I will write a blog post about is as I will also be doing an in depth review of the Instant Root Concealer product.
After we had found out more about this amazing new Charles Worthington product we were lucky enough to have our hair done by one of his BAFTA hair stylists which was a great experience. I had loose curls which I loved!
Priced at only £9.99 the Instant Root Concealer is the affordable multi-purpose product that doesn't have the same problems as others like it on the market. I can't wait to try it!
What do you think of the new product Charles Worthington is launching?

Check out these great blogs by my lovely advertisers:
Pink Champagne: Hoad Shoes – An Independent Little Shoe Shop
Pink Panther: Beky Lou, Dulcie's Beauty Blog, MissLJBeauty, Polkadella, Lulabelloves, Lily Ann Loves, Topdraw Fashion, Athina's Boutique, Beauty Queen UK, Beauty King UK
Pink Pearl:, Scottish Stef's Nail, Two Little Owls Blog  Lazy Days Beauty, The Cleanser Beauty Blog, Samelia's World, Rianna Phillips
To advertise with Kimberley's Beauty Blog find out more info here