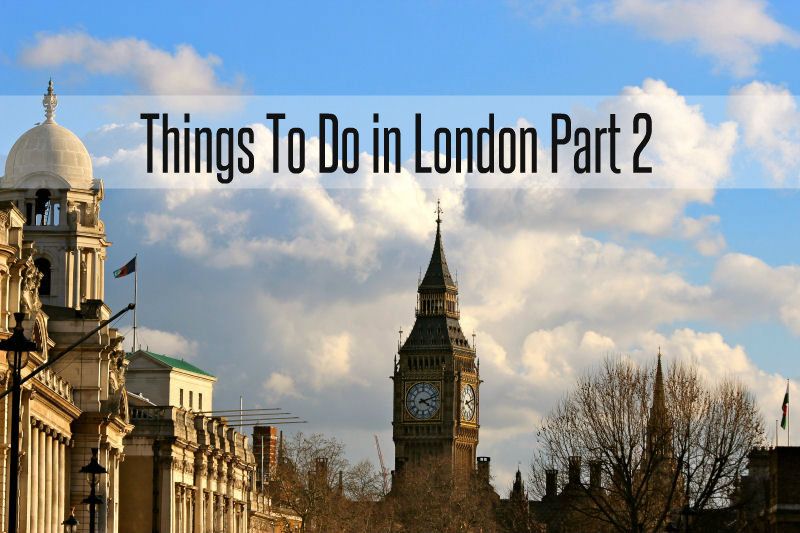 Following on from my previous post 'Things To Do in London Part 1 have put together a few more fun places to visit, some of which I have been to before and others I plan to at some point in the future. 
I really hope you enjoy reading this mini series, even though it is more lifestyle than beauty. If you have any recommendations on places to visit I would love to know what they are! Just leave a comment below.
Here are my picks:
Selfridges | Harrods | Harvey Nichols
So these aren't attractions but as I love fashion and beauty it seemed only right to include some of the most famous department stores in London. I've been to all of these stores and they are all a great way to spend a couple of hours particularly if you've never been to them before.
My favourites are the first too as I have been there most often. The Harrods food hall is incredible and the Selfridges Beauty Hall is amazing.. both are definitely worth a visit as well as the other departments and you can pick up some cute souvenirs as well as high street and designer items.
London is full of amazing landmarks and a cheap day out is to do a mini tour of the city to visit them. You don't necessarily have to pay to go inside etc you can simply admire the beautiful structures from the outside.
Big Ben, St Pauls Cathedral, The Houses of Parliment and West Minister Abbey are just a few examples of where you can go.
The Shard is a relatively new addition to London and is somewhere I haven't visited yet. In the Summer I plan to go there with my boyfriend as it will be wonderful to go up to the viewing platform and admire the views. 
There are also several restaurants in the Shard so I would love to go one of those, I think it would be a really great experience and atmosphere!
When going to London a visit to the West End to see one of the shows is a must. I absolutely love going to the threatre but I don't go as often as I would like because it can be pretty expensive!
The Shows I have seen are, Les Miserables, Joseph, Legally Blonde, Wicked and The Lion King.. all of which I loved and would definitely go to again!
The show's I would like to go an see are, Mamma Mia, Thriller, We Will Rock You and Phantom of the Opera!
When the sun shining London is a beautiful place to be and there are lots of lovely parks you can go to whether it be to take a stroll and enjoy the scenery, sun bathe or have a picnic. Some of the most popular are:
Hyde Park – Has over 4000 trees, a lake, meadow and rose garden
Regents Park – Was designed in 1811 and is the largest outdoor sports area in London. It also has an open air theatre and is home to London Zoo!
Richmond Park – I've never been to Richmond Park but I would love to because it has around 650 wild deer. I love animals and it would be amazing to see them!
What do you think of my picks?

Check out these great blogs by my lovely advertisers:
Pink Champagne: Hoad Shoes – An Independent Little Shoe Shop
Pink Panther: Beky Lou, MissLJBeauty, Polkadella, Lulabelloves, Lily Ann Loves, Topdraw Fashion, Athina's Boutique, Beauty Queen UK, Beauty King UK
Pink Pearl:, Scottish Stef's Nail, Two Little Owls Blog  Lazy Days Beauty, The Cleanser Beauty Blog, Samelia's World, Rianna Phillips
To advertise with Kimberley's Beauty Blog find out more info here