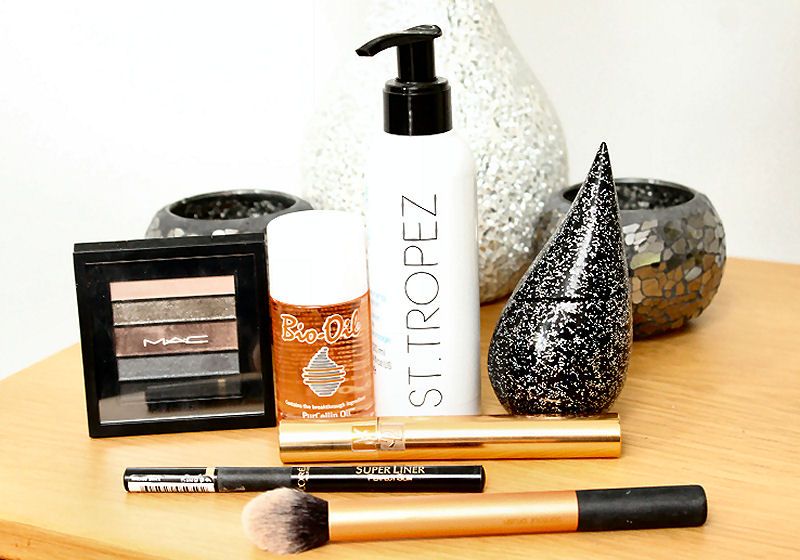 Another month has flown by and that means one thing.. it's time for my May favourites! I have a real mixture of products this time and I didn't realise how many I had collated until I started editing the pictures.. this is going to be a long post guys! Let's get started…
MAC Eyeshadow Palette | Link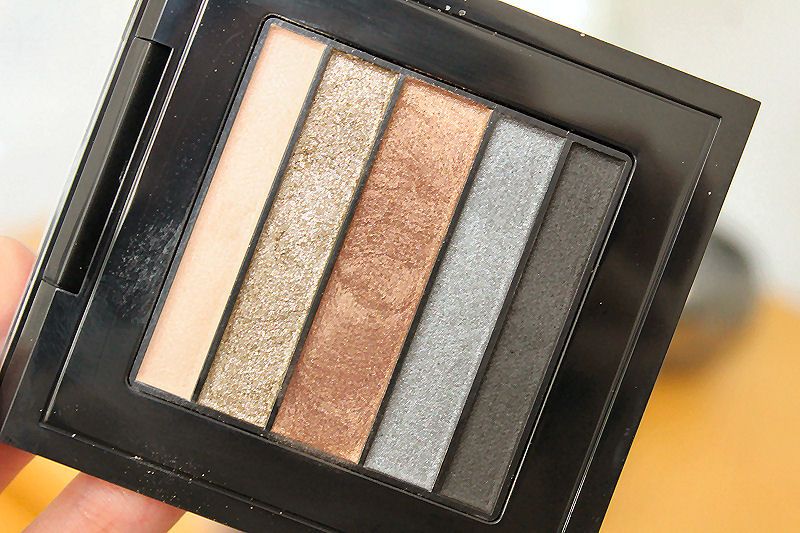 I bought this limited edition eyeshadow palette last year but I didn't really start to use it properly until recently. I'm not too sure what happened, I guess it just ended up in my dressing table drawer to be forgotten about for a while but over the past month I have been reaching for this palette every day. 
The shades in this palette are perfect for me as I'm a neutrals girl and they are all really easy to wear. During the day I tend you use the middle taupe shade the most but you can blend all of them out to make them suitable for both day and night (except for the black). I really love this palette and the shades are easy to work with and add a little extra shimmer without being too over the top.
Despite this palette being sold as limited edition I'm sure I saw them on display in Selfridges in London a couple of weeks ago so maybe they are part of the permanent range now. Definitely take a look because the shades are all so beautiful and there are others available too.
*Bio Oil | Link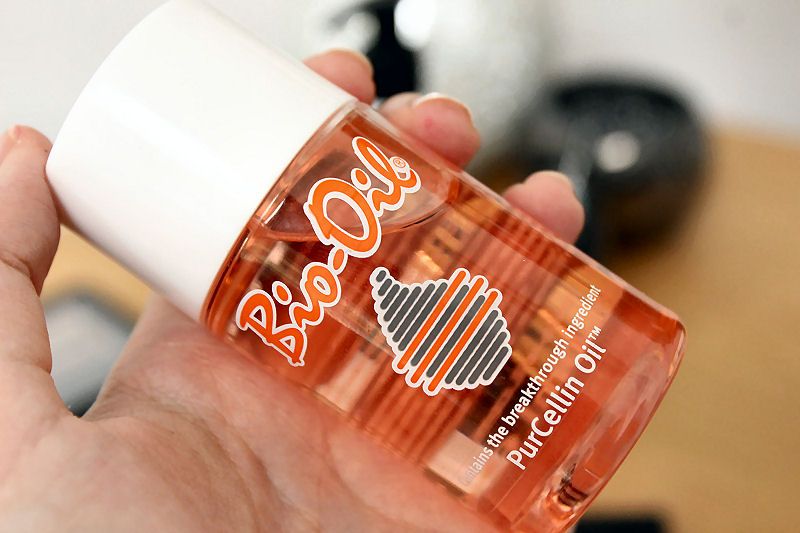 I first started using Bio Oil on and off a year ago but recently I've gone back to it and it works really well to hydrate my skin. It's nice to switch to oil from a moisturiser occasionally and you need very little of this product for each application as a little goes a long way. it also smells lovely!
This is also a product my family enjoy using! 
Read my full review here.
*St Tropez Self Tan Bronzing Lotion | Link 

I absolutely love having a tan but as I haven't been on holiday for a while and most of the time the weather in the UK isn't the best it's pretty hard to get and maintain a tan. This means I have been turning to fake tan more and more because it gives me a confidence boost.
I've tried quite a few tanning products from a range of brands but without doubt my current favourite is the St Tropez Bronzing Lotion for the following reasons:
– It's easy to apply- The dispenser works perfectly (I've this to be a problem with other products in the past)- You get even coverage- You get a natural bronzed glow- It's long lasting- It doesn't smell bad
I'm almost at the end of this bottle and I will definitely be repurchasing.. I love this fake tan! I will be doing a full review on this product soon.
La Prairie Midnight Rain Perfume | Link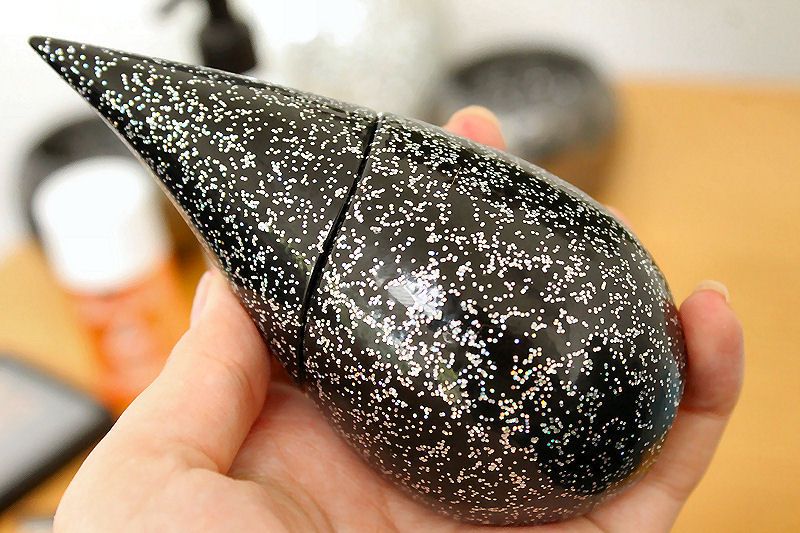 I love fragrances and one of the more recent ones to be added into my collection is Midnight Rain by La Prairie. Firstly I love this perfume because the packaging is stunning. It's really different from your standard transparent glass bottles and it definitely mimics a dark night sky.
As for the fragrance itself? It's rich, floral, sweet and feminine and is perfect to wear in the evening, however, from time to time I have also used it during the day because I love it so much!
The staying power of this perfume is also pretty good. It easily lasts all evening but naturally does fade a little.
Read my full review here.
Real Techniques Contour Brush | Link 

Over the past month I have been using this contour brush by Real Techniques regularly but not to contour. Rightly or wrongly, I have been using this to blend in my concealer as I'm yet to find the perfect brush for that. I find the MAC concealer brush a little too hard and this one a little soft but with the latter I do find I can buff the product into my skin pretty well to prevent any caking or streaky lines so I prefer it.
I seem to have a habit of using Real Techniques brushes for things other than their purpose and I like them because they are soft, work well with the products and are easily available on the high street.
L'Oreal Super Liner | Link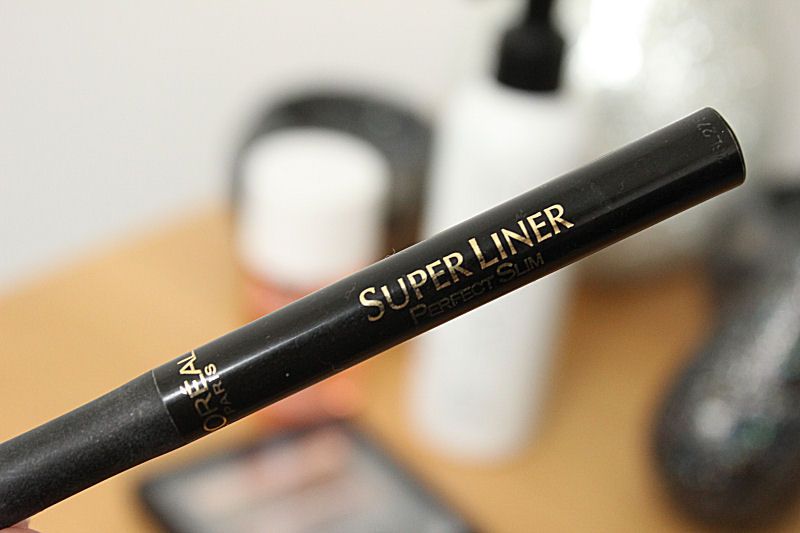 The next product I have been loving over the past month is the Super Fine Eyeliner by L'Oreal. The tip is so thin it is really easy to get a precise line and I love that the colour is jet black. When it comes to staying power, this product is really good at that too. I can apply it first thing in the morning and it's still in place by the end of the day if it is used over the top of powder eyeshadow. Unfortunately, it doesn't work so well over cream eyeshadow's, though.
YSL Mascara | Link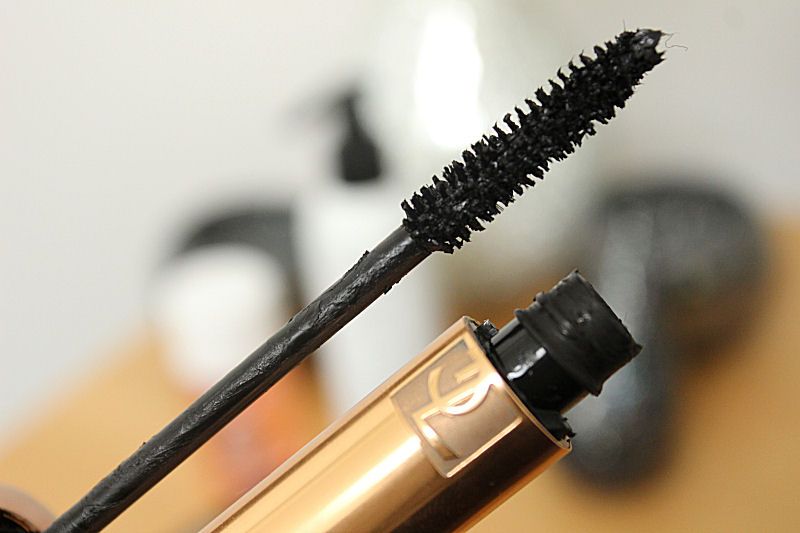 Last but not least is the YSL Volume Effet Faux Cils Luxurious mascara in black. I love this because the mascara is jet black so it is perfect to wear in the evening when you want darker eye make-up, although I do wear this in the day too.
The packaging, like all YSL products is also stunning and houses a beautiful formula which lengthens my lashes and adds volume. I do find it a little clumpy at times so I always scrape the extra product off before application but that works well and guarantees good looking lashes every time.
What do you think of my picks?

Check out these great blogs by my lovely advertisers:
Pink Champagne: Hoad Shoes – An Independent Little Shoe Shop
Pink Panther: Beky Lou, MissLJBeauty, Polkadella, Lulabelloves, Lily Ann Loves, Topdraw Fashion, Athina's Boutique, Beauty Queen UK, Beauty King UK
Pink Pearl:, Scottish Stef's Nail, Two Little Owls Blog  Lazy Days Beauty, The Cleanser Beauty Blog, Samelia's World, Rianna Phillips
To advertise with Kimberley's Beauty Blog find out more info here