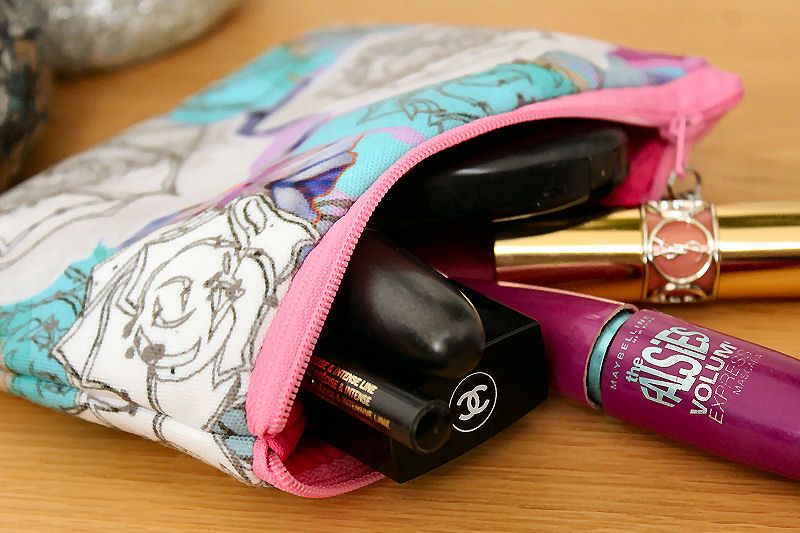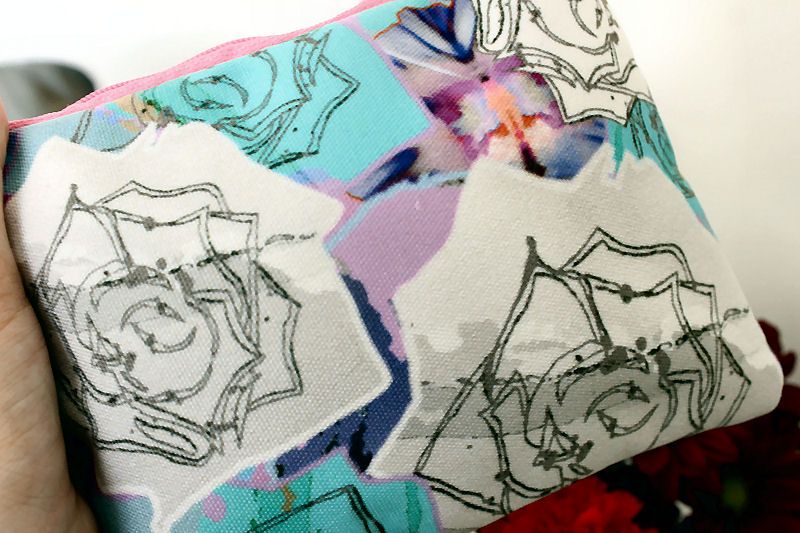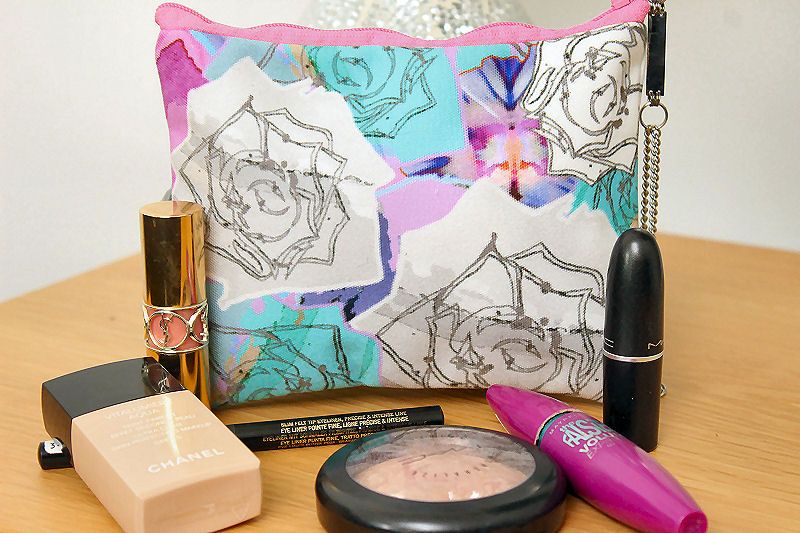 Hello Everyone! I hope you all had a wonderful weekend. The weather has improved a lot here in the UK and over the past week we have had beautiful sunshine and it has been around 25 degrees. It's been pretty busy for me so I haven't been able too spend much time in the sun but it's been nice anyway! 
Today's post is all about a pretty bag by Rianna Phillips that was a recent addition to my collection.
Rianna Phillips specialises in digital print and each piece is carefully handmade in England which I love. I always like to support small local companies if possible and this is definitely one of the best I have come across. A whole range of bags are available and the inspiration for each, however big or small is from the travelling Rianna has done. Each design is completely unique and are definitely statement pieces that are perfect for people who want to be different and stand out.
The bag I have is *Tamora Digitally Printed Mini Pouch which is perfect to use as a clutch bag or in my case a makeup bag.  This beautiful handmade cotton bag sports a pretty floral pattern which is girly but edgy at the same time and is lovely for use during Spring and Summer. The size is 7×5 inches which means you can easily keep your essential beauty items in it and I love to use this makeup bag for every day as it is the perfect size to pop in my handbag.
The quality of this makeup bag is brilliant and I love the pretty branding printed on the lining in the inside. This mini pouch has quickly become my most loved piece to carry my makeup around and I have had a lot of compliments since I started using it over the past few weeks.
If you want to buy a beautiful and unique makeup bag from Rianna Phillips take a look at the website here. They have a large range of colours and designs available and prices are very reasonable at £20.  Other style bags are also available and definitely worth a look.
What do you think of the Rianna Phillips makeup bag?

Check out these great blogs by my lovely advertisers:
Pink Champagne: Hoad Shoes – An Independent Little Shoe Shop
Pink Panther: Beky Lou, MissLJBeauty, Polkadella, Lulabelloves, Lily Ann Loves, Topdraw Fashion, Athina's Boutique, Beauty Queen UK, Beauty King UK
Pink Pearl:, Scottish Stef's Nail, Two Little Owls Blog  Lazy Days Beauty, The Cleanser Beauty Blog, Samelia's World, Rianna Phillips
To advertise with Kimberley's Beauty Blog find out more info here