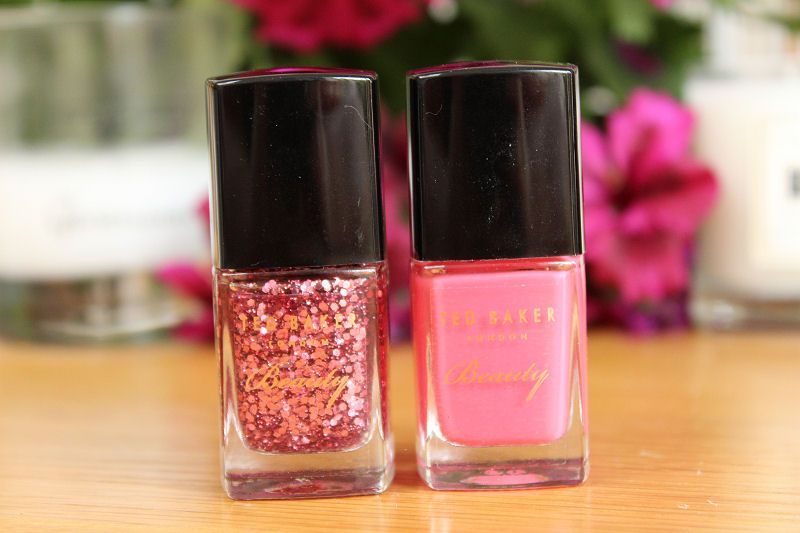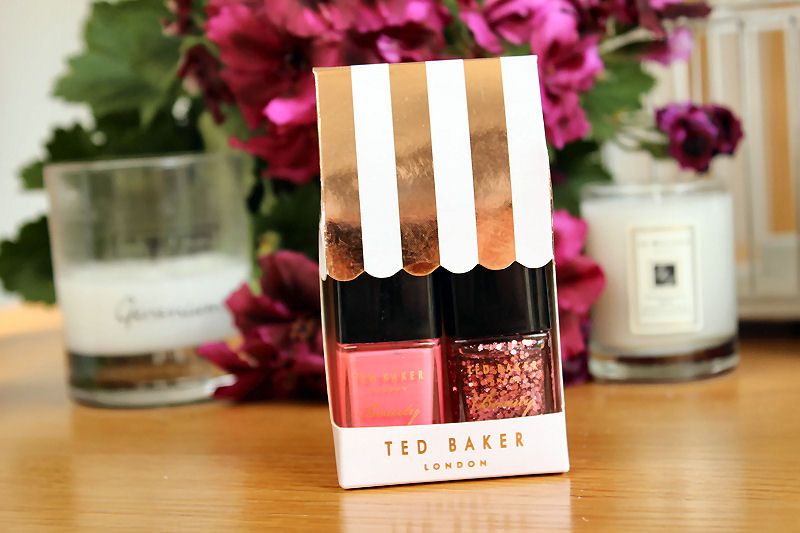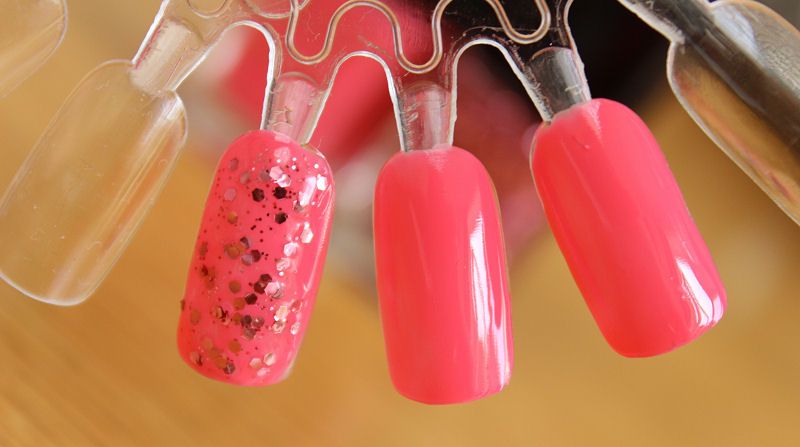 If I'm honest when I think of Ted Baker I always think of their lovely clothes rather than cosmetics but recently I realised they actually have much more on offer and since trying the *Sweet On You and Champagne Sundays Duo I'm completely sold.
If you're looking for the perfect double act for Summer nails look no further than the nail polish duo's by Ted Baker.  There are three duo's available in the range:
Pretty Perfect & Midnight Miracle – A mix of naughty and nice with a pale pink/nude and jet black polish
Silver Lining & Delightfully Dusk – A pair of iridescent precious metal polish in two pretty silver shades. One is more blue toned and one more of a taupe.
Sweet On You & Champagne Sundays – Summer is here with a Tropical Flamingo Pink & Sparkling Pink Glitter
Firstly, the packaging on these duo's is so adorable. I love that the cardboard box mimics a sweet shop and what better treat to be hidden inside than these gorgeous polishes? 
Sweet On You which is pictured above sports a gorgeous bright flamingo pink which is a deep rich shade. The formula is quite thin but the coverage is very good and it applies smooth and even. Despite the thin formula if you're in a rush you can probably get away with just one coat of this but for perfection you need two. The colour of this polish is just stunning. It's perfect for Summer, super glossy and would look really lovely with a tan. I've been wearing it a lot over the past few weeks and really enjoying it but unfortunately I broke a couple of nails this week so I decided to take a picture with the wheels instead of my own nails… they are looking a little worse for wear just now.
Being a big fan of an accent nail the glitter polish, Champagne Sundays included in this duo couldn't be more up my street. The glitter is large and a really pretty metalic pink which isn't as intense as Sweet On You so it works as a really nice contrast. I really love this combination and will be wearing it a lot especially on my holiday! The formula is thick so you get good coverage and it looks great when layered or used sparingly over the top of the flamingo pink.
I've been really impressed by the Ted Baker Sweet On You and Champagne Sundays duo. The colours are gorgeous, the application flawless and they are pretty long lasting too. They offer everything you need in a polish.
If you want to try out these Ted Baker Sweet Shoppe duo's you can buy them from Boots for £8.50.
What do you think of this Ted Baker nail polish duo?

Check out these great blogs by my lovely advertisers:
Pink Champagne: Hoad Shoes – An Independent Little Shoe Shop
Pink Panther: Beky Lou, MissLJBeauty, Polkadella, Lulabelloves, Lily Ann Loves, Topdraw Fashion, Athina's Boutique, Beauty Queen UK, Beauty King UK
Pink Pearl:, Scottish Stef's Nail, Two Little Owls Blog  Lazy Days Beauty, The Cleanser Beauty Blog, Samelia's World, Rianna Phillips
To advertise with Kimberley's Beauty Blog find out more info here