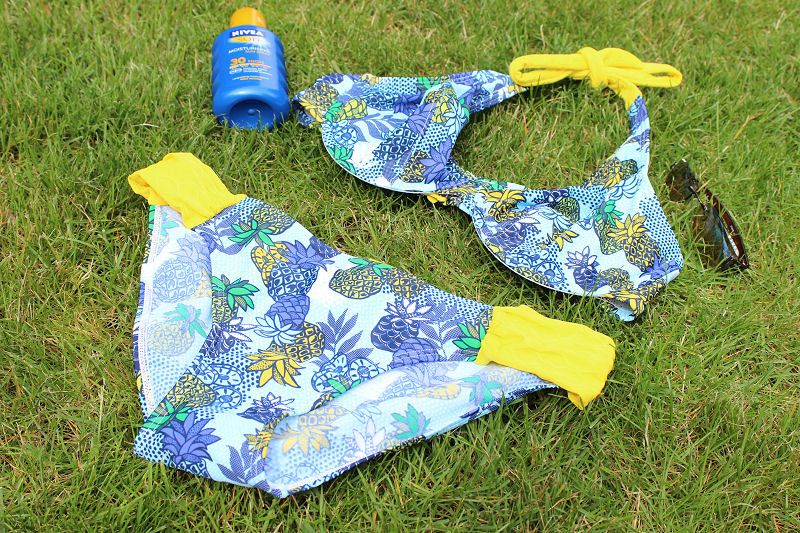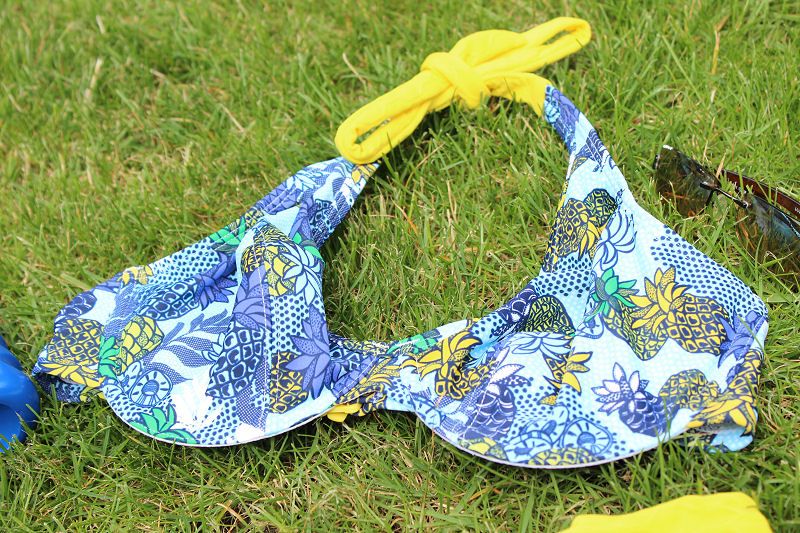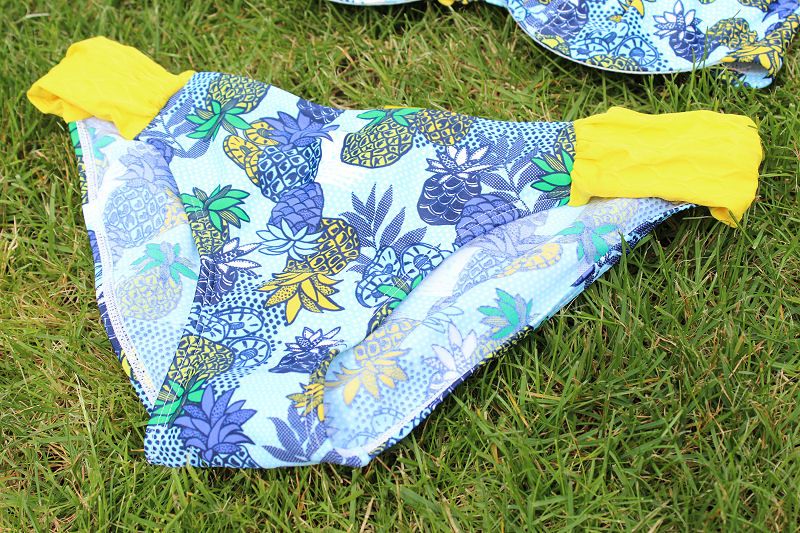 Instead of sitting here blogging I should actually be sunning myself in a tropical climate sipping cocktails but that didn't quite go to plan. After a five week wait I'm still in the passport queue and at the moment there's no sign of it appearing any time soon. Thankfully I hadn't booked any flights or a hotel, only booked the time off work so I was able to easily cancel that and will re-arrange it at some point later in the year. It's really disappointing because I was looking forward to a break but I guess I've still got that to look forward to.
Anyway, I started off this blog post with the above blurb about my vacation because it features a must have holiday item….a bikini. I'll admit it now, I've got a slight addiction to bikini's and when I go away for a week I don't take one or two like most people.. I will have at least one for every day or more oops! There are loads of places on the highstreet or online to buy swimwear and the most recent  brand I have come across is Lauren Pearl which sell both swimwear and lingerie.
Lauren Pearl is a luxury online brand that aims to cater for a wide range of women and even offer a bespoke fitting service.  They personally handpick all products to ensure quality, comfort and style in all their lingerie and swimwear and feature well known brands such as Freya, Huit, Panache and Elomi.
The bikini featured in today's blog post is by Panache and is called *Carmen. It is a really pretty two piece that sports a tropical multi-coloured design which features polka dots, leaves and pineapples. The bikini bottoms have a pretty rouched, patterned, yellow band on the sides that is very flattering and works really well to break up the main print.  The top has an underwire so gives extra shape and support and the clip at the back makes this bikini really easy to fasten. The straps also sport the same yellow pattern as the bottoms so it ties the whole look together perfectly.
I really love this bikini.  The design is bright and Summery so it is perfect to wear on the beach and looks really lovely with a tan. The material is soft, the quality cannot be faulted and the fit of this bikini is great and very comfortable to wear. 
I'm so glad blogging has introduced me to this gorgeous new brand. The next bikini I have my eye on is definitely the Exotic one on the website as it's a beautiful bright floral print.. perfect for Summer and Lily as it's a simple black bikini that would look gorgeous with a tan. 
If you're interested in purchasing a bikini from Lauren Pearl check out their website (http://lauren-pearl.com/) They have a variety of swimwear on offer at reasonable prices.

What do you think of this Lauren Pearl bikini?

Check out these great blogs by my lovely advertisers:
Pink Champagne: Hoad Shoes – An Independent Little Shoe Shop
Pink Panther: Beky Lou, MissLJBeauty, Polkadella, Beans Beauty Blog, Peacock Beauty, Eskey Beauty, Topdraw Fashion, Athina's Boutique, A Scottish Lass, Samelia's World
Pink Pearl:, Scottish Stef's Nail, Dulcie's Beauty Blog, Lisahh-Jayne
To advertise with Kimberley's Beauty Blog find out more info here