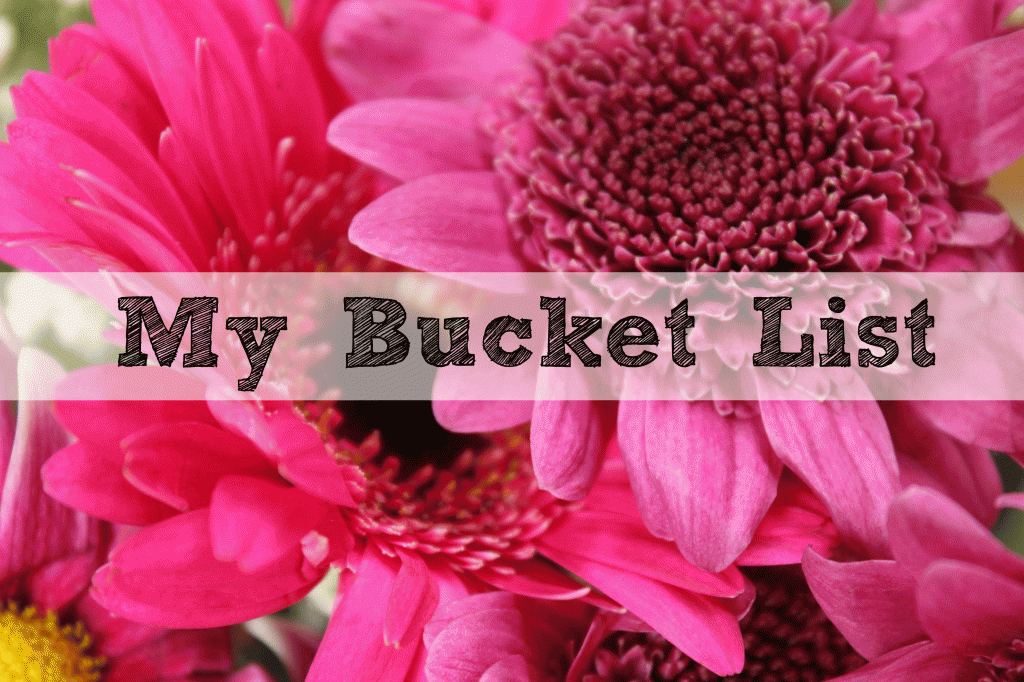 Today's post is a lifestyle focused one and is something I came across on a blog a few weeks ago. I've never thought about doing a bucket list before but it seems like such an obvious idea and something I wish I had thought of sooner. 
The beauty of bucket lists is that you can make them whatever you want them to be so they can be completely random or themed. My bucket list is going to include a whole host of things that I want to do/achieve this year which I will re-visit at a later date to see if I have done them. I guess it's similar to a New Years resolution but not as strict and it's not necessarily about depriving you of things.
Anyway, here is my bucket list……..
1. To go on holiday to a sunny destination
2. To increase my blog page views by at least 2,000 per month
3. To get a pay rise at work
4. To plan more days out with my boyfriend
5. To learn to switch off from work
6. To do regular exercise that I enjoy
7. Experiment with more varied hair styles
8. To lose some weight – just a few pounds
9. To straighten my hair no more than twice a month
10. To complete the entire series of Breaking Bad, Orange is the New Black, Nashville and House of Cards
What do you think of my bucket list? What would be on yours?

Check out these great blogs by my lovely advertisers:
Pink Champagne: Hoad Shoes – An Independent Little Shoe Shop
Pink Panther: Beky Lou, MissLJBeauty, Polkadella, Beans Beauty Blog, Peacock Beauty, Eskey Beauty, Topdraw Fashion, Athina's Boutique, A Scottish Lass, Samelia's World
Pink Pearl:, Scottish Stef's Nail, Dulcie's Beauty Blog, Lisahh-Jayne
To advertise with Kimberley's Beauty Blog find out more info here