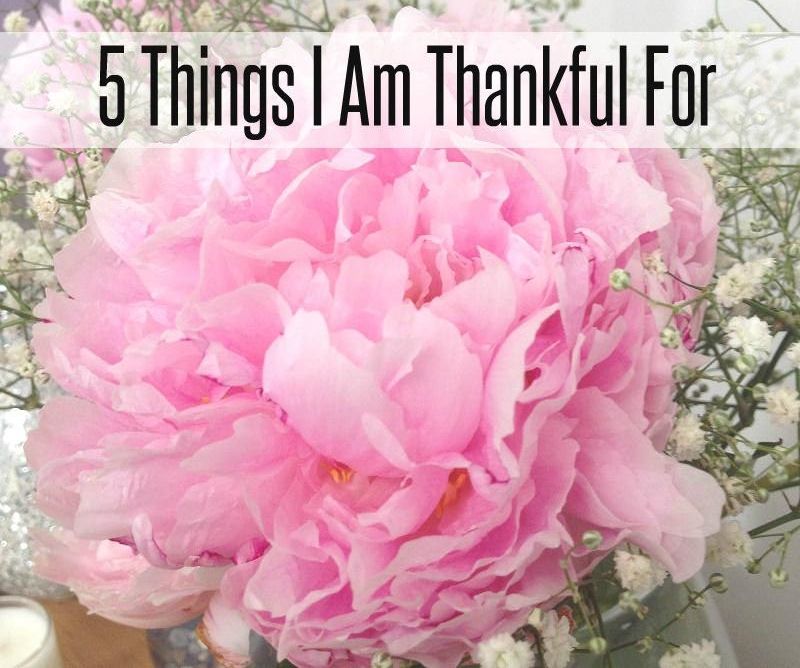 Hello Everyone, how are you all? Things are a little bit difficult at the moment in my personal life so I thought I would write a positive post about five things I am thankful for. Sometimes it can be so easy to focus on worries and to help get me through I thought this post would be good to get me to focus on the good things in life. Here are 5 things I am thankful for: 
1. Loving and Supportive Family and Friends
I am very lucky that I have an incredible support network around me. I am from a big family (my nan is one of 14 and my grandad one of 12) but I am very close to my immediate family (mum, dad, brother, nan). We are always there through the good and bad and no matter what is going on most of the time we manage to find something to laugh and joke about.
I am also very lucky to have a supportive boyfriend who does an awful lot for me and also my best friends Lizi and Emma who I have both known since we were 4. I can talk to them about anything and they always know exactly what to say and do to make things better!
2. The Blogging Community
Blogging is a huge part of my life and to be honest it's become much bigger than I thought when I initially started. Back then I thought it would be a part time hobby and I'd post occasionally but I never imagined meeting so many amazing people, making friends, discovering so many great brands and attending events. It has become so much more than I ever thought.
Blogging is also a really great outlet for me as it's so different from my day job as a business analyst. It is the perfect way for me to unwind after a busy day and have something else to focus on. It's scary to think I very nearly didn't start it!
3. My Lovable Pets
It may sound crazy to those of you who don't have pets but I can't explain how much love and happiness they bring into my life. I have a four year old dog called Ruby (Read Ruby's Story here) a Syrian Hamster named Coco (after Coco Chanel) and some fish and each and every one of them make me so happy. Even when you're feeling down one look from Ruby or Coco will instantly cheer you up and the fish are so relaxing to watch.
4. Having a Good Career and Future Possibilities
When I graduated from University 4 years ago (it really doesn't really like that long ago) I was lucky enough to find a job very quickly as a Business Analyst which is something I had wanted to do since being in the sixth form. 
I joined the two year graduate scheme which didn't guarantee a job at the end of it but at that point I never would have imagined that just 3 1/2 years later I would not only be a fully fledged Business Analyst but also a running my own team of 14 people. I am very grateful for the opportunities I have been given and look forward to what the future holds.
5. Possessions
I know this one is very materialistic but all the same I am very thankful for all the possessions I have whether it be my clothes. makeup or other things. I realise I am very lucky to have been given some of these things or be in a position where I can buy them myself and although they aren't the important things in life they do bring me joy.
What are you thankful for?

Check out these great blogs by my lovely advertisers:
Pink Champagne: Hoad Shoes – An Independent Little Shoe Shop
Pink Panther: Beky Lou, MissLJBeauty, Polkadella, Beans Beauty Blog, Peacock Beauty, Eskey Beauty, Topdraw Fashion, Athina's Boutique, A Scottish Lass, Samelia's World
Pink Pearl:, Scottish Stef's Nail, Dulcie's Beauty Blog, Lisahh-Jayne
To advertise with Kimberley's Beauty Blog find out more info here