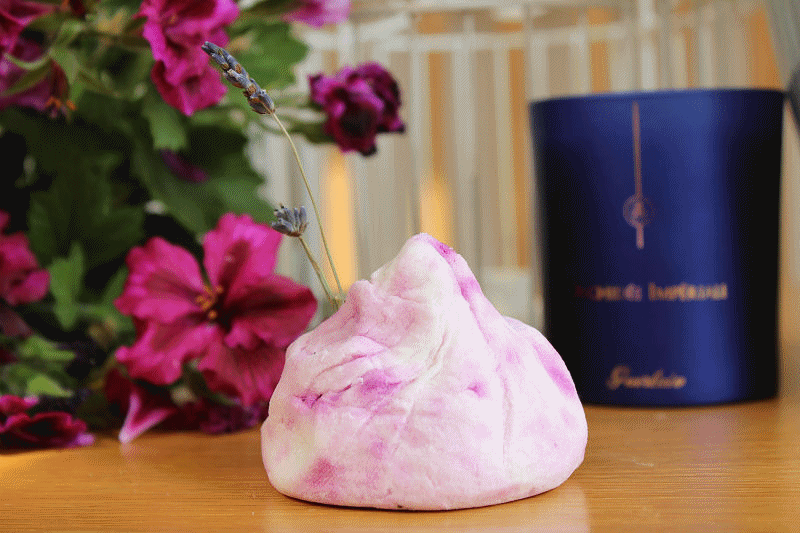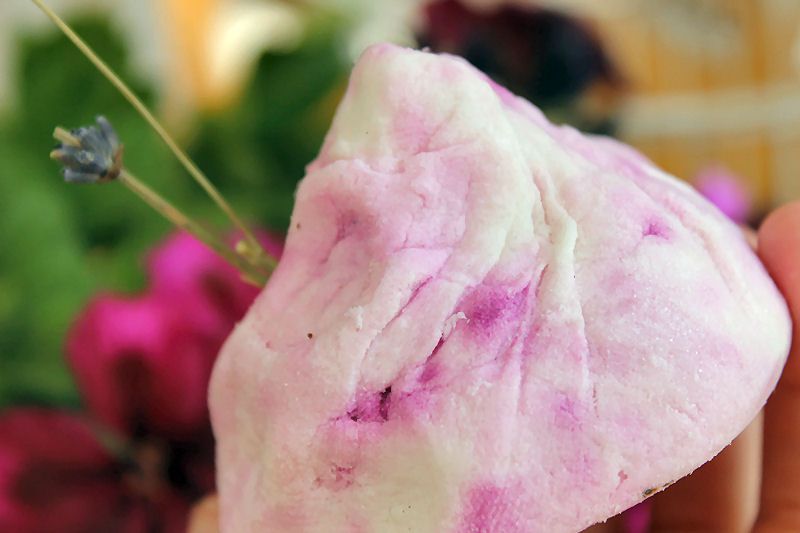 Knowing that I'm a big fan of Lush my best friend Lizi recently bought me the gorgeous French Kiss Bubble Bar as a gift to cheer me up as I was feeling upset and stressed. It was such a thoughtful gesture and meant so much to me so thank you Lizi if you read this, you really cheered me up!
French Kiss is a Lush product which suprisingly I have never tried before but I'm not sure why because it ticks all the boxes. It is a Bubble Bar which when gently crushed under a running tap fills the bath with mountains of fluffy white bubbles which are the perfect way to relax. I'm definitely a sucker for a bubble bath!
The ingredients include lavender which is known for its relaxing, calming effects which is perfect when you need to chill and get a good night's sleep. Lavender is also good for nourishing dehydrated skin and soothing soreness and burns. French Kiss also includes Extra Virgin Coconut Oil which moisturises the skin so after use it is left feeling soft and smooth. Despite being an oil isn't greasy in the slightest.
The French Kiss Bubble Bar has quickly become a new favourite of mine because it smoothes the skin, smells amazing and looks so pretty. I love the sprigs of lavender poking out of the top of the swirly white and purple/pink mountain. The colour combination works really well and whenever I walk past it I can't resist giving it a smell and looking forward to my next bath! 
You can buy Lush French kiss online or from stores for £4.25.
What do you think of Lush French Kiss?

Check out these great blogs by my lovely advertisers:
Pink Champagne: Hoad Shoes – An Independent Little Shoe Shop
Pink Panther: Beky Lou, MissLJBeauty, Polkadella, Beans Beauty Blog, Peacock Beauty, Eskey Beauty, Topdraw Fashion, Athina's Boutique, A Scottish Lass, Samelia's World
Pink Pearl:, Scottish Stef's Nail, Dulcie's Beauty Blog, Lisahh-Jayne
To advertise with Kimberley's Beauty Blog find out more info here