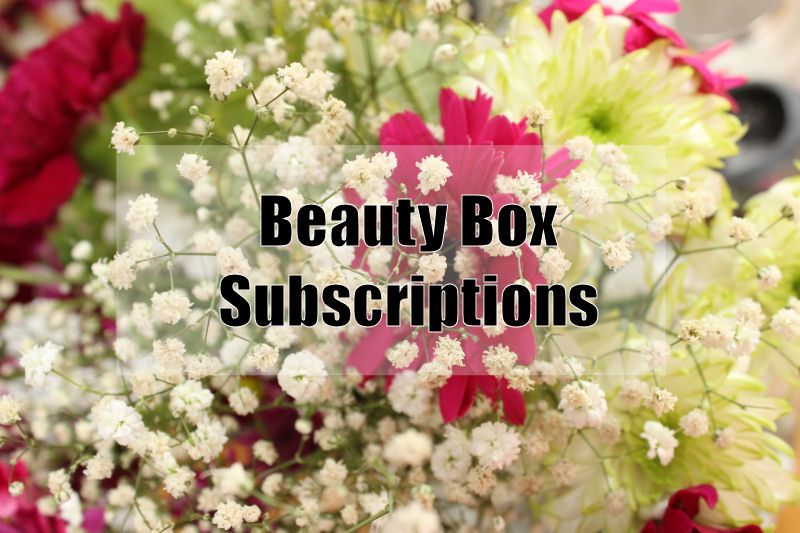 I don't know about you but most of the time when I see bloggers posting or tweeting about the latest beauty box that has arrived on their doorstep full of surprises it makes me wonder if I should sign up to this monthly treat too. I've been in two minds about it for over a year now and just can't make up my mind whether it's a good idea or not so thought share my thoughts with you guys and see what your recommendations are!
Too Many Choices
It wasn't that long ago that there only seemed to be one or two main beauty boxes that were spoken about but now there seems to be more than ever which makes the choice when it comes to signing up even harder! There's Glossy Box, Love Me Beauty, Birch Box and You Beauty Discovery too name a few.. which is the best and why?
Commitment
Next comes the commitment.. I don't want to be tied into a yearly subscription just in case I change my mind or don't get much use out of the products I've received so I think I'd definitely have to go with a brand that offers a rolling month and month subscription.
Value for Money
I have seen loads of boxes being opened on You Tube or reviewed on blogs where a lot of the products sound great and it's obvious the contents are worth a lot more than the subscription but I often wonder if it's actually worth it? I absolutely love discovering new brands and trying new products but I wonder how many of the products I'd actually get through month after month particularly as you seem to get a lot of skin care and I'd hate to think most of them when just sit in a drawer unused. Do you guys find you actually use everything?
Variation
If I signed up for a beauty box I'd like to get a good variation of products in good sizes (not just the tiny packets where you get one use out of it). The products I'd like best are probably makeup, hair care and body skin care as I tend not to mix up the products I use in the face skin care regime as much but I'm definitely open to trying new things. I think I need to do more research to work out the kind of products you tend to get with each of the different boxes and what ones are more up my street.
Buy the Products
I often wonder rather than splashing out on the monthly subscription on a box of products you may or may not like would it actually be better just to spend that on other products that are on your wish list. You don't get the fun element of surprise but your less likely to be left disappointed.
The Surprise
The two reasons why I'd want to sign up to a monthly beauty box would firstly be to discover new products and secondly because I love surprises! I know I'd get such a thrill out of opening it every month and seeing what gems are hidden inside.
What do you think beauties? Should I sign up to a monthly beauty box?! Which one?!

Check out these great blogs by my lovely advertisers:
Pink Champagne: Hoad Shoes – An Independent Little Shoe Shop
Pink Panther: Beky Lou, MissLJBeauty, Dulcie's Beauty Blog, Peacock Beauty, A Scottish Lass, Topdraw Fashion, Delabelle's Beauty Blog, Lisahh-Jayne, 
Pink Pearl:, Scottish Stef's Nail, Oh Hello Mango, Tam Loves Tea, Mummy's Beauty Corner
To advertise with Kimberley's Beauty Blog find out more info here