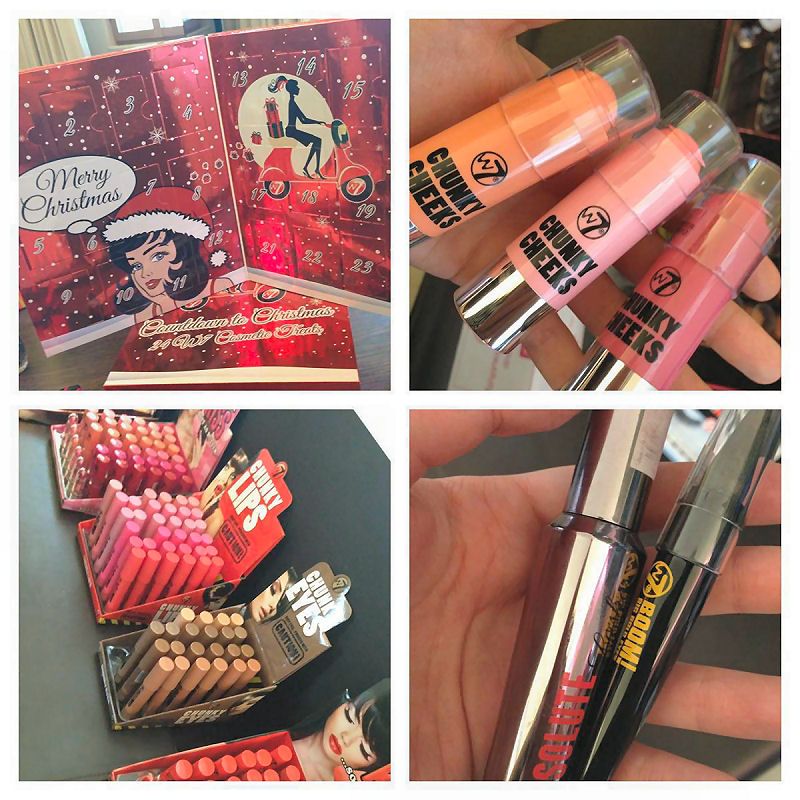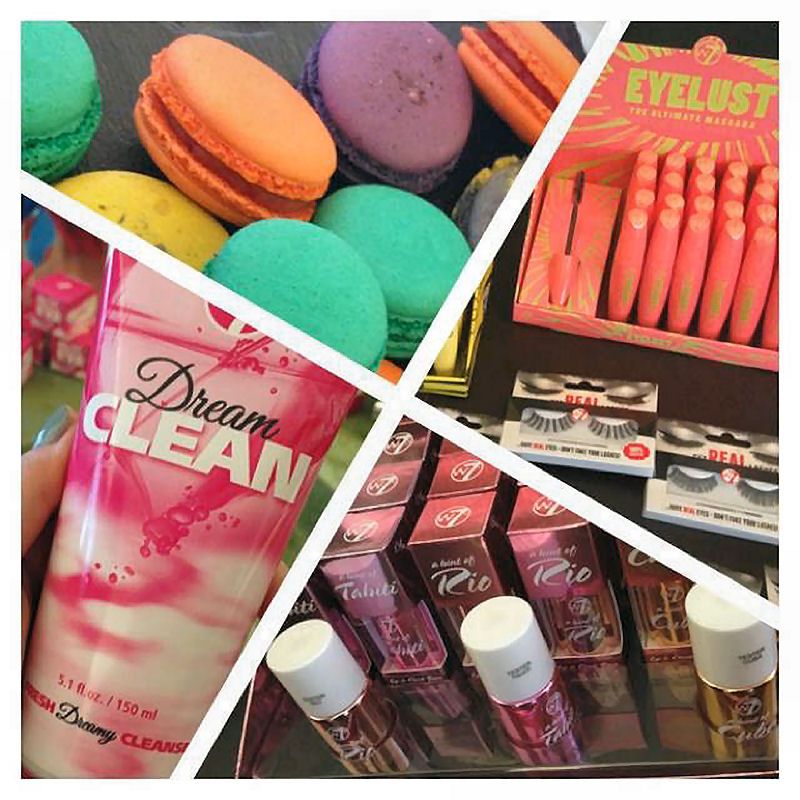 Today's post is about a brand called W7 which I discovered when I first started blogging and have loved ever since. They have an amazing range of cosmetics and skin care that are often dupes for popular high end brands but offered at much more affordable prices.
When I was offered the chance to attend the launch of their Christmas range at the top London hotel Cafe Royal last week I couldn't wait and knew there was going to be an exciting assortment of products in store. 
I attended the event with the lovely Rachel at Beauty Queen UK and when we arrived we were in for a real treat. We were greeted by the friendly PR girls who spoke about the products in detail and showed us around each of the displays. The range of products was huge and included skin care, make-up, nail polish and hair dye so there was a real mix and plenty to look at.
We started looking at the new skin care range first which included:
– Dream Clean Cleanser (£3.95) – This cleanser has a beautiful light scent that has a hint of lavender.
– Wakey Wakey Day Dream Cream (£3.95) – This cream has a lighty balmy, gel light texture so it absorbs extremely quickly into the skin. 
– Nighty Night Dream Cream (£3.95) – The night cream is slightly thicker but has the same refreshing texture that absorbs quickly and leaves the skin soft
– Love Your Hands (£3.95) – A citrus hand cream that leaves your hands feeling re-freshed and soft.
– Eye Love It (£3.95) – This eye cream has a very light texture so it absorbs quickly and doesn't feel wet on the skin.
The packaging of all five were bright pink, funky and fun giving the products a really youthful feel, matching the relaxed names perfectly. We got to have a play around with them so got to feel the textures and they seemed very different from any skin care products I have tried before. I'm looking forward to giving these products a proper try.. watch this space for detailed reviews on each!
Next we headed over to one of the most exciting products being released and that is the Christmas advent calendar. I really love the concept of these but in the past have been put of by the high price tags as I'd rather buy 1-2 products I really want rather than splashing out £70+ on a calendar of samples I may not use. Priced at only £12 the W7 version of brilliant value for money so would make a lovely gift for family and friends or simply to enjoy yourself! The design is super festive and even folds in half so they are easy to store.
After gushing over the W7 advent calendar we headed over to a large table fully lined the products for us to discover. This included eyelashes, mascaras, bronzer, lip products and more but the stand out products for me were definitely from the chubby collection. I loved the look of the Chubby Bronzer, Blush and Lips and will definitely be purchasing them at some point! 
Last but not least we had a play around with a multitude of nail polishes which was both fun and relaxing. It was great to be able to experiment with a variety of shades and now my wish list is as long as my arm!
You can view the full range of W7 products at their website here and purchase them online at Fragrance Direct as well as other stores (see the list on their website).
What do you think of the W7 event and products?

Check out these great blogs by my lovely advertisers:
Pink Champagne: Hoad Shoes – An Independent Little Shoe Shop
Pink Panther: Beky Lou, MissLJBeauty, Dulcie's Beauty Blog, Peacock Beauty, A Scottish Lass, Topdraw Fashion, Delabelle's Beauty Blog, Lisahh-Jayne, 
Pink Pearl:, Scottish Stef's Nail, Oh Hello Mango, Tam Loves Tea, Mummy's Beauty Corner
To advertise with Kimberley's Beauty Blog find out more info here