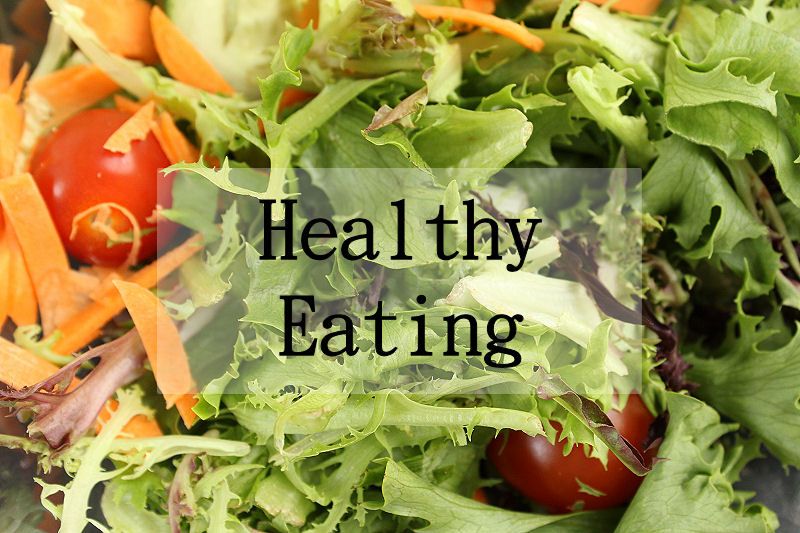 At this time of year I find it much easier to eat more healthy foods because I tend to crave food like salads in this heat rather than bad foods with lots of calories. I don't necessarily eat a lot of salads on their own but I love to have them as sides with some of my favourite foods which is obviously a much healthier option than lots of carbs or fatty foods. 
My favourite healthy meals are:
Grilled fish with cousous and mixed salad
Rosemary Chicken with potato wedges and salad
Marinated Garlic Tiger Prawns with Spaghetti and a Tomato Sauce
Oven baked chicken with Mediterranean Vegetables
Grilled Fillet Steak with salad
Mixed Salad with fish, meats and all the trimmings (eggs, coleslaw, beetroot etc)
Garlic and Corriander King Prawns with Couscous and Mixed Salad
I love these meals because they are nutritious, quick and easy to cook, delicious and filling without making you feel stuffed and uncomfortable. Each and every one of them is completely different and to mix things up can be teamed with salad or vegetables. In the Winter I tend to lean more towards the later and in these warmer Summer months always salad. I love how refreshing it is and I never team it with a dressing or sauce as I enjoy it with simply salt and pepper. 
My favourite salads are mixed because I like to have a taster of lots of different things such as leaves, rocket, baby leaf red romaine, watercress, chard and frisee as a base and tomato's, cucumber, radishes, carrot, sweetcorn and avocado as an added extra.  I like how you can make every meal taste different by introducing alternative flavours yet not increasing the cooking time. I particularly like *Florette Salad because it is fresh and crisp, can be used over 2-3 days without going slimy or limp and they offer a good variety.
What are your favourite healthy meals? Do you like the sound of any of mine?
*SP

Check out these great blogs by my lovely advertisers:
Pink Champagne: Hoad Shoes – An Independent Little Shoe Shop
Pink Panther: Beky Lou, MissLJBeauty, Dulcie's Beauty Blog, Peacock Beauty, A Scottish Lass, Topdraw Fashion, Delabelle's Beauty Blog, Lisahh-Jayne, 
Pink Pearl:, Scottish Stef's Nail, Oh Hello Mango, Tam Loves Tea, Mummy's Beauty Corner
To advertise with Kimberley's Beauty Blog find out more info here