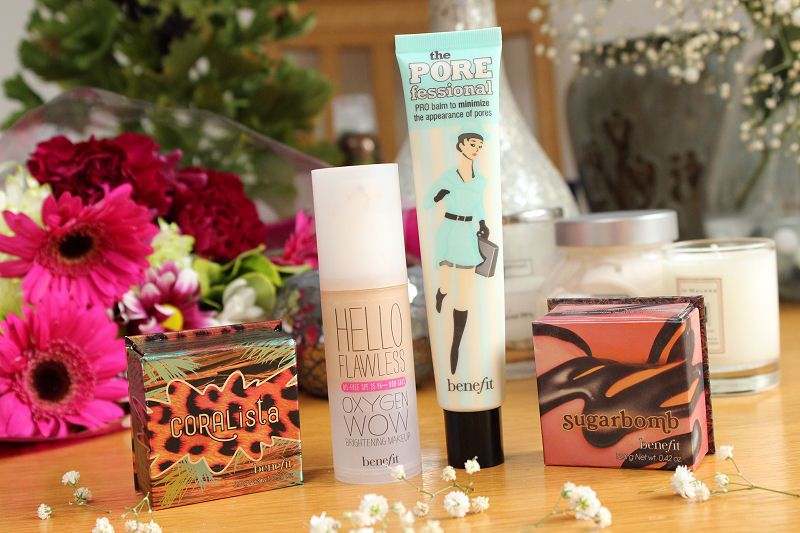 Hello Beauties! Before I start talking about today's blog post I just wanted to apologise for not blogging every day this week. I've had a lot of Internet issues lately so I haven't been able to write up any new posts for over two weeks and instead have been making use of the ones I already had in my drafts. Thankfully a few weeks back I was on a roll and wrote up around 25 posts so I had plenty to choose from until this week when I ran out. My Internet is finally up and running so this weekend I will be able to get back into my normal routine and gets lots of posts ready for you all!
In today's blog post I will be sharing my favourite Benefit products with you which is very exciting because I have been a fan of Benefit for a very long time. Let's get stuck in and look at each of them…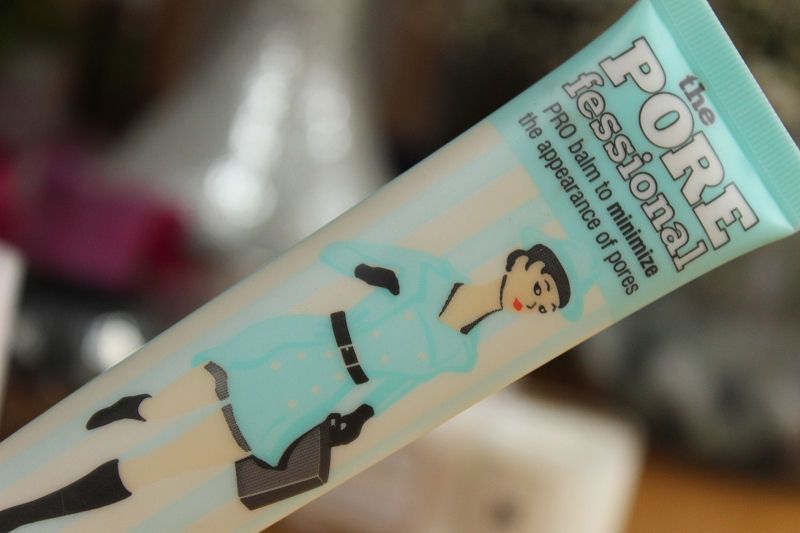 First is a very well known Benefit product in the beauty industry and that is Porefessional. I love this product because it is easy to dispense a small amount from the tube and because the packaging is slim it is easy to store. The primer itself is great because it leaves my skin silky soft and helps reduce the size of my pores as well as improve the application of my foundation and keep it in place for longer. I also like that although the colour is nude it is suitable for all skin types because it completely disappears on application so is suitable for everyone. Additionally, it works well on my dry and oily areas.
Porefessional is one of those products I can always rely on. No matter what foundation I pair with it the results are the same and I really enjoy using it. In fact, I've lost count of the number of tubes of this I've gone through!
Read the detailed review here.
Hello Flawless Oxygen Wow Foundation | Link | £26.50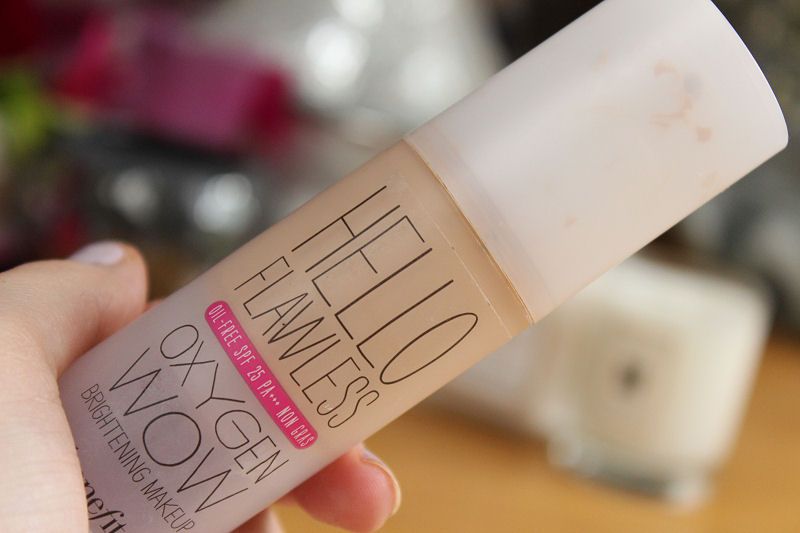 Next is the most recent Benefit product I have tried and that is the *Hello Flawless Oxygen Wow Foundation. The first thing I like about this product is the packaging because it makes a refreshing change to see how much product you have left rather than having to guess. 
Moving onto the product itself, the coverage is light to medium and is buildable so you can add as much as you like. The texture is light and creamy so it feels comfortable on the skin and is very blendable and easy to work with as it doesn't dry to quickly, streak or cling to patches of skin.
Hello Flawless recently featured in my current top 3 foundations. Read the blog post here.
Sugarbomb Blush | Link | £23.50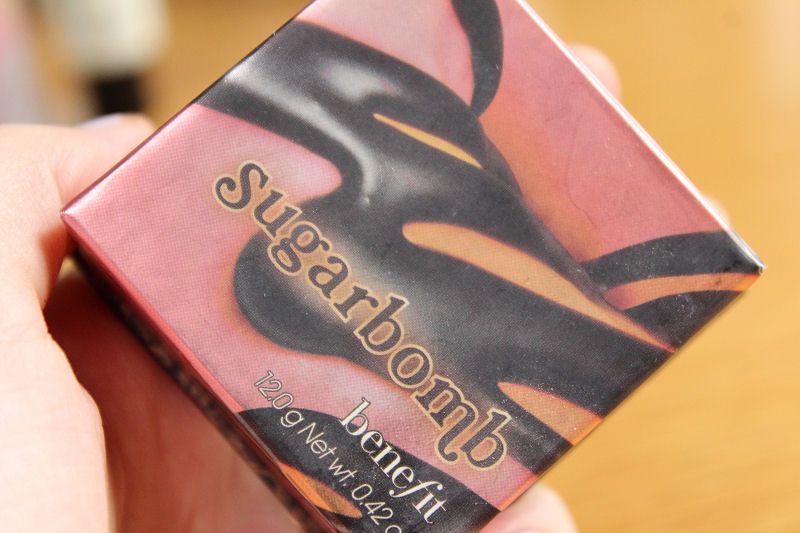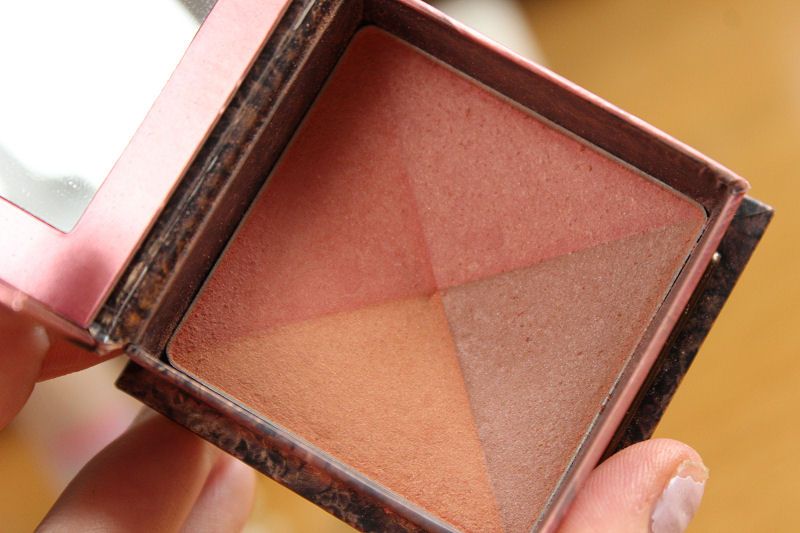 Next is one of my 'go to' blushes and that is Sugarbomb. This is a really easy to wear shade because it gives you a really natural pop of colour thanks to the mix of pink, peach, soft plum and rose powders that compliment each other perfectly.  The texture of the powder is a little on the dry side so is more suitable for people who have normal/oily skin or who have well moisturised skin but once applied it doesn't move all day which is perfect if you don't want to touch up your makeup during the day.
I love wearing Sugarbomb all year both during the day and evening as it's such a great shade and goes with so many different makeup looks. It also provides a very subtle shimmer which is really pretty, particularly in Summer.
Coralista Blush | Link | £23.50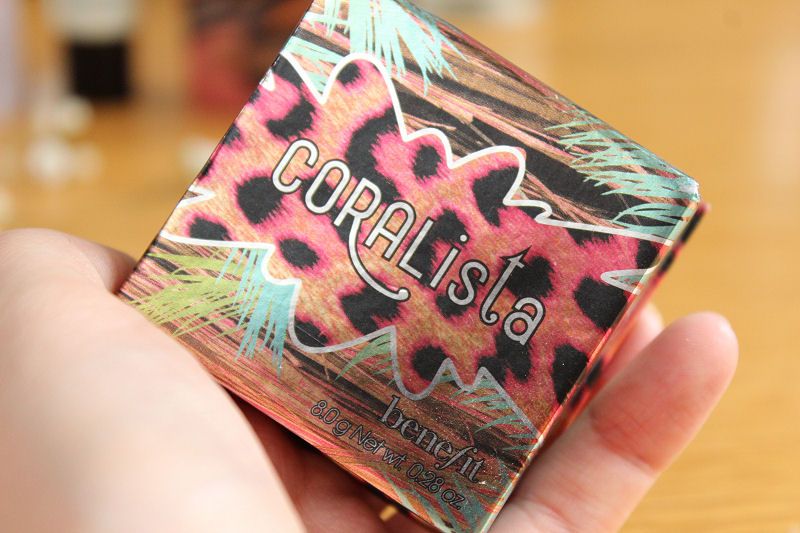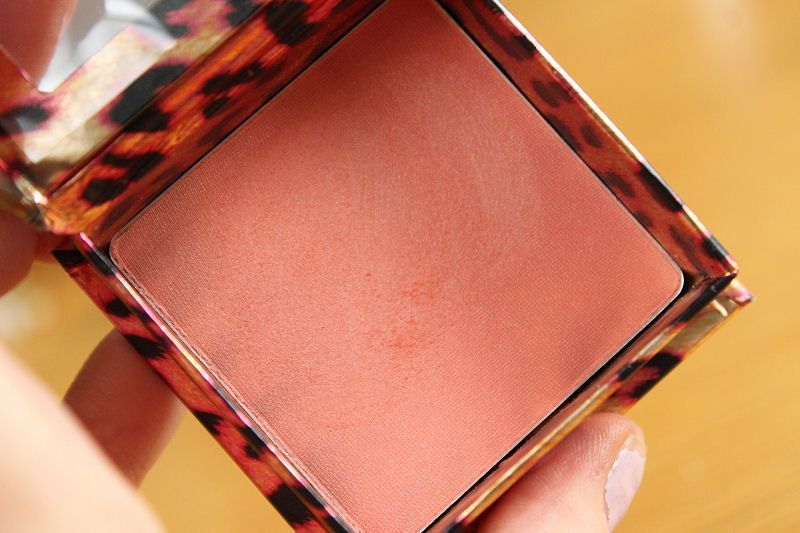 Last but not least is another blush but this time Coralista.  This shade isn't quite as natural as Sugarbomb but is equally as pretty and very wearable. I love wearing this blush in the Spring and Summer but also reach for it all year around as it goes with a lot of different makeup looks. Like Sugarbomb, the formula is a little on the dry side but it is still very soft and blendable so it is easy to apply without getting any harsh lines. This is a very pretty product!
I hope you enjoyed reading about my favourite Benefit products. Sorry there weren't swatches of everything but I forgot when I took the photo's and without the internet I haven't been able to upload any more. I've included links to my mini reviews so take a look at those for more photo's and details on each product.
What is your favourite Benefit product?
Have you entered my BENEFIT giveaway?!

Check out these great blogs by my lovely advertisers:
Pink Champagne: Hoad Shoes – An Independent Little Shoe Shop
Pink Panther: Beky Lou, MissLJBeauty, Polkadella, Beans Beauty Blog, Peacock Beauty, Eskey Beauty, Topdraw Fashion, Athina's Boutique, A Scottish Lass, Samelia's World
Pink Pearl:, Scottish Stef's Nail, Dulcie's Beauty Blog, Lisahh-Jayne
To advertise with Kimberley's Beauty Blog find out more info here