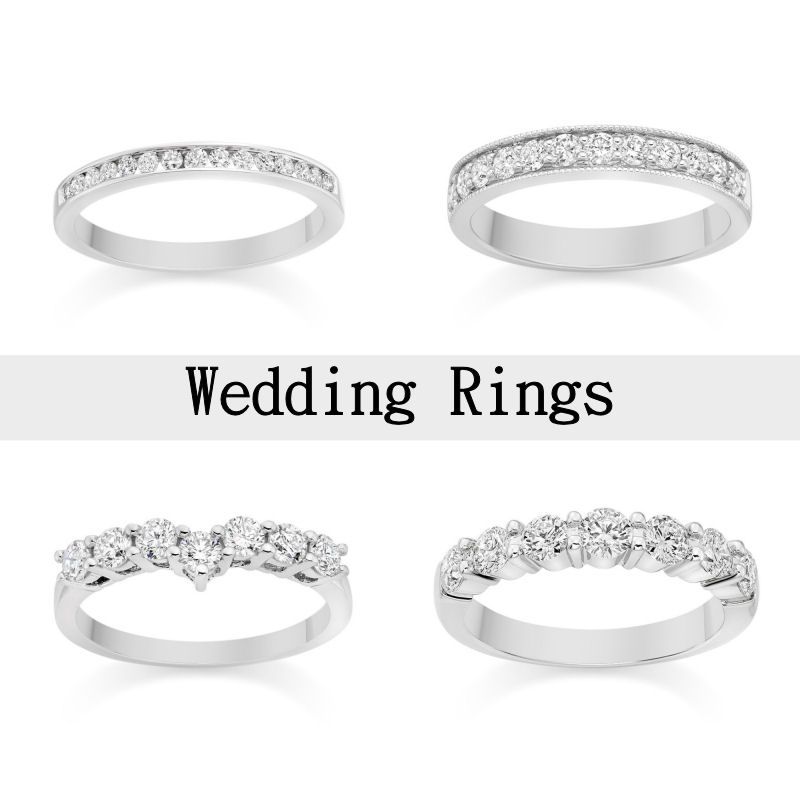 [source]
Good Morning Everyone! Today's blog post is the first of many wedding related ones which I am very excited about writing as I only got engaged two weeks and 2 days ago! Eekk! My blog will always be more focused on beauty as that is my passion but this is an extremely exciting time in my life so I want to include blog posts about it not only to share some snippets with you but also to form more memories for me to cherish.
Today's blog post is all about wedding rings which we got thinking about after our friends showed us theirs after we announced our engagement. I can honestly say that before that this is one wedding topic that I hadn't really thought about but it's very important because of course I would like a wedding ring that compliments my engagement ring perfectly.
My Fiance and I have definitely got the wedding buzz as we are looking at wedding related things online at every possible opportunity whether it be venues, flowers, rings or other areas. I'm still not entirely sure what I want my final ring to look like but after scouring the Internet I have a lot more ideas now, so have featured some of my favourite designs in the collage in this blog post. 
Key things I would like are:
1. The metal needs to match my engagement ring so they don't rub and damage each other so I will be looking for a platinum wedding ring.
2. I'd like some delicate small diamonds lining the top of the ring, however, I'd have to see how this looks against my engagement ring as something plainer may look better.
3. I'd like to maybe get a ring that slots under my engagement ring so they sit closely together
Obviously, my Fiance and I haven't been engaged long so we're just in the process of looking at what it out there and gathering ideas but thanks to Vashi I have definitely been able to make a good start! I plan to put together a wedding mood board at some point and I'm sure these pretty rings will feature.
If you would like to take a look at the rings featured in this blog post take a look at the Vashi website. They are a well known jewellery company known as 'diamond experts' who have been established online since 2007 and have appeared in endless press ranging from newspapers such as the Sunday Times and TV such as the BBC News. Read a little more about them here.
Do you want to see more wedding related blog posts?
*sp

Check out these great blogs by my lovely advertisers:
Pink Champagne: Hoad Shoes – An Independent Little Shoe Shop
Pink Panther: Beky Lou, MissLJBeauty, Dulcie's Beauty Blog, Peacock Beauty, A Scottish Lass, Topdraw Fashion, Delabelle's Beauty Blog, Lisahh-Jayne, 
Pink Pearl:, Scottish Stef's Nail, Oh Hello Mango, Tam Loves Tea, Mummy's Beauty Corner
To advertise with Kimberley's Beauty Blog find out more info here