Good Morning Beauties, how are you all? It's been a while since I last posted about my skin care routine so I thought it was about time I updated you all on the products I am currently using but first let me tell you a little about my skin type. I have combination skin which means my t-zone gets a little oily and my cheeks a little dry but most of the time it's normal. My skin can also be a little sensitive at times.
Here's a peak at the products I am currently using:
Face Masks | Link to REN | Link to Lush
Lately I've been really loving Lush face masks because I like that the ingredients are completely natural and there's a big variety. Whether I'm looking for something to exfoliate, soothe or nourish there's something that will suit my sensitive skin perfectly without causing irritation. They also last ages and Lush provide samples so you can give a mask a few tries before committing to a big pot which is perfect as I always find it daunting splashing the cash on something I might not like.
As well as Lush I'm still a fan of the REN Glycolactic face mask which is all full of natural ingredients. The scent is sweet and fruity and makes my skin glow after just one use. It's a very nice product!
Moisturisers | Origins Make a Difference | Origins Drink it Up | Laura Mercier
The day and night face moisturisers I use are both by Origins. The day one is called 'Make a Difference' and is a product I first starting using a few months ago when my skin was going through a dry patch and has been a God send. The formula isn't too thick or thin so it absorbs quickly which is perfect because I don't like to wait around long before applying my makeup in the morning and my skin is left feeling hydrated.
I use the Make a Difference moisturiser most evenings too but to give my skin an extra boost I use the Origins Drink it Up Overnight Intensive face mask a couple if times which is amazing. If you're ever suffering from dry skin just a few applications of this will soon leave it feeling hydrated, smooth and nourished.
Lastly, the moisturiser I use on my body is the Laura Mercier Ambre Vanille Souffle which is just incredible. Not only does it smell divine but it is brilliant at hydrating my skin without leaving a greasy sticky residue. I love it!
Tackling Spots | Link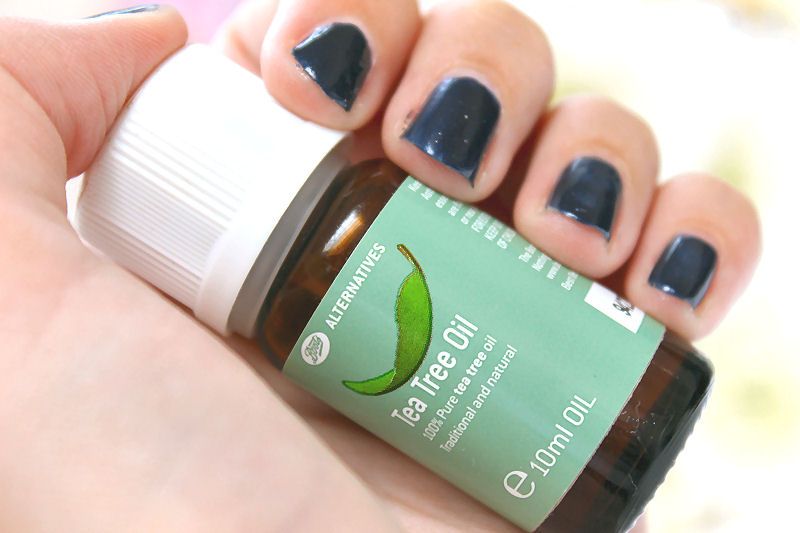 Luckily I don't often suffer from spots but when I do the first thing I reach for is tea tree oil. I just pop a little on a cotton bud and place it on each spot as it helps it dry out which means they tend to clear up a little quicker.
Toner | Link
The toner I am currently using is by REN and is the same one I have used for the past couple of years. I find it refreshing on my skin and it doesn't irritate my eyes so is great to use.
Cleansing Balm | Link
Ah now we get to my holy grail product… my Emma Hardie Cleansing Balm. Since trying this I haven't looked back.. it is just amazing! The texture is silky soft and smooth, it applies beautifully to my skin and removes every trace of my makeup… but that isn't all. After use my skin feels refreshed, nourished and glows.. I cannot fault this product.. it is incredible.
Makeup Remover | Eucerin | Bioderma
I've been using a mixture of two makeup removers over the past six months which are by Bioderma and Eucerin. Both are micellar waters and work well to remove makeup without irritating my skin although I would say Bioderma is slightly better at removing heavy eye makeup.
What skin care products do you recommend?

Check out these great blogs by my lovely advertisers:
Pink Champagne: Hoad Shoes – An Independent Little Shoe Shop
Pink Panther: Beky Lou, MissLJBeauty, Dulcie's Beauty Blog, Peacock Beauty, A Scottish Lass, Topdraw Fashion, Delabelle's Beauty Blog, Lisahh-Jayne, 
Pink Pearl:, Scottish Stef's Nail, Oh Hello Mango, Tam Loves Tea, Mummy's Beauty Corner
To advertise with Kimberley's Beauty Blog find out more info here