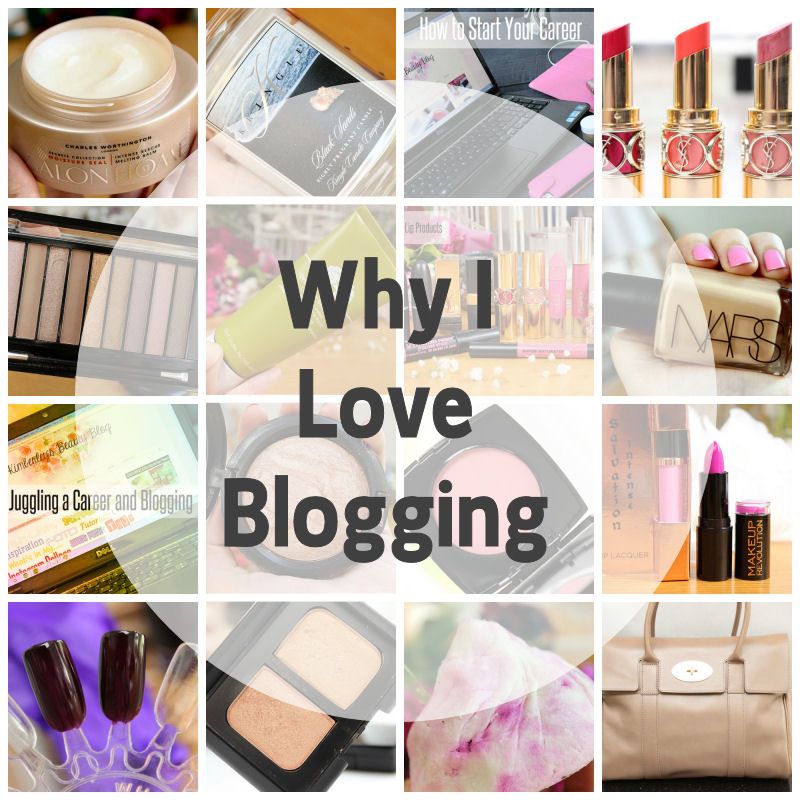 Hello Everyone! It is coming up to not only my Birthday but also Kimberley's Beauty Blog's second Birthday (next month) so it has really got me thinking about the past two years. Blogging has had a bigger impact on my life than I ever expected and now it is such a big part of my daily routine I would be completely lost without it. It actually makes me wonder what on earth did I do with my time before blogging?
I got thinking about some of my favourite things about blogging and why I love it so much which I'd like to share with you below.
Photography
If I'm honest I didn't really think very much about photography before blogging but over the past few years my skills have improved dramatically and I now it is something I really enjoy. I love setting up different backgrounds to show off the products to the full and it always makes shooting the pictures more fun than using the same white background every time.
Outside of blogging I have also been using my photography skills and now regularly find myself taking a snap of different things which interest me whether it's food, flowers, buildings or animals.
Writing Posts
A key part of blogging is writing posts which I absolutely love. I really enjoy sharing parts of my life with my readers whether they are personal posts relating to my up coming wedding, nights out with friends, reviews of products including beauty and candles or fashion and accessories that I have been loving. I love that this is my space on the web where I can share anything I like and can communicate with the world and talk about topics I am passionate about.
I haven't tried to write my blog posts in a specific way as I want my personality to come across so I tend to have a writing style that is informal and chatty. People close to me have often said when they read my posts they can imagine me saying the words because I write exactly how I speak which is comforting because I hope that adds something a little unique to my blog.
Discovering new products and brands
Without doubt blogging has introduced me to some amazing new brands and products I never would have known existed before. Some of these brands and products are now even my favourite's and 'go to' brands for certain things so it makes me sad to think I would have missed out on them.
Meeting New People
What started out to be a fun hobby has turned into something much more than that for me as blogging has meant I have met some amazing new people and formed some very good friendships. When I first started I underestimated how big the blogging network is and I am very thankful to be a part of it.
Whether I'm replying to reader's comments on my blog, chatting on Twitter or meeting people at events I love interacting and getting to know people and the support network is amazing.
Events
Blogging has opened up a whole new world to me and has meant I have had the opportunity to attend some incredible events. I love going because not only do you get to meet the people you regularly speak to via emails face to face but you also get to see the products up close and hear people who are passionate about them tell you more about them.
That's just a small summary of some of my favourite things about blogging but I hope you enjoyed reading this post. I would love to hear what your favourite things about blogging are too so please leave me a comment below so I can take a peak!
What do you enjoy about blogging?

Check out these great blogs by my lovely advertisers:
Pink Champagne: Hoad Shoes – An Independent Little Shoe Shop
Pink Panther: Beky Lou, MissLJBeauty, Dulcie's Beauty Blog,  A Scottish Lass, Topdraw Fashion,, Lisahh-Jayne, The Lucky Diamond
Pink Pearl:, Scottish Stef's Nail
To advertise with Kimberley's Beauty Blog find out more info here